A bike with a brain
Yes I am Precious
New York based design studio Breakfast worked with rider Janeen McCrae to enable her bike named "Precious" to share its speed, location, temperature and more to the world as they traveled across the country in 2010 to raise money for the LIVESTRONG charity.
During its 3 month journey data was captured around:

The bike sensor system took several readings from each of the devices and then automatically sent the average values via text messages (for battery and coverage reasons) to be analyzed by the team every 5 minutes or when the rider triggered the system manually via a button on the handlebars.
The uploaded data was then analyzed for accuracy, summarized, and pushed out to a tracking websiteand to the bikes 1900 Twitter followers with something like "it's been 80ºF with non-stop hills for two days", or "My fav! Downhill, without any of that pesky pedaling".

You can still revisit the route and progress from the trip at: http://yesiamprecious.com/ or learn more the design and development of the sensor systems at: http://breakfastny.com/


Image Credit: Yes I am Precious / Breakfast
Featured in Channel: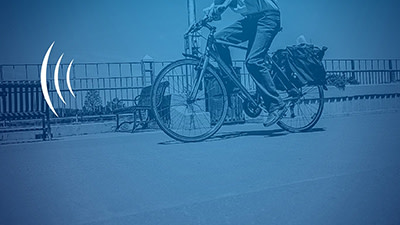 Best GPS Bike Trackers and Smart Locks
A spotlight on the products and companies
View