People seem to be of two minds when it comes to sunglasses. Some, knowing how forgetful or clumsy they are, buy a cheap and replaceable pair from the gas station. Others believe that fashion, comfort, or craftsmanship is worth both the money and the risk — and then take pains to keep their precious sunglasses always safely within reach.
Tzukuri, a forthcoming line of high-fashion eyewear, aims to make it possible for even the most inveterate misplacer to feel comfortable owning swanky shades, and for sunglass fashionistas to find some peace of mind.
The Syndey-based company is teasing a lineup of six eyecatching frames, each with an embedded beacon that pairs the glasses with the wearer's smartphone. Thanks to iBeacon technology, you'll have to work pretty hard to leave these sunglasses behind. Your phone will alert you when you're separated by 15, 30, and 50 feet. And if you still manage to walk away, their last known location will be stored on a map — and you'll be able to track them down to the nearest foot.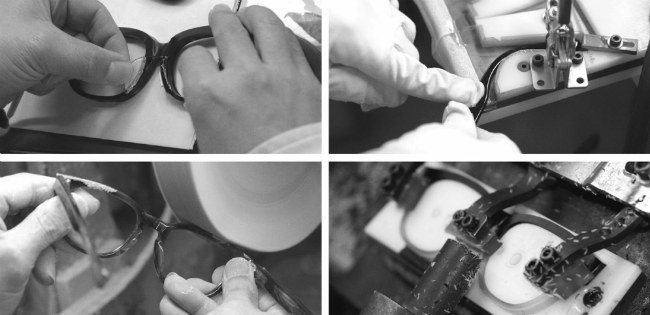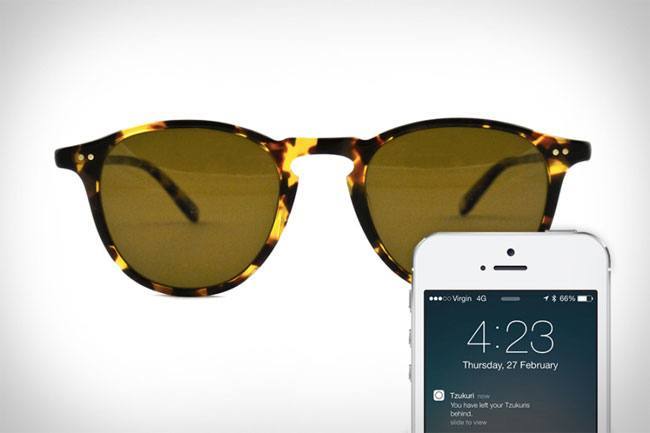 A tiny internal solar cell keeps the beacon going without ever plugging in to recharge. When the battery runs out, an hour in the sun is all it takes to reestablish the signal. iBeacon uses Bluetooth Low Energy to communicate without draining battery life and can push notifications even when the app isn't running. The only drawback is that it's inconsistently supported by Android phones, so for now Tzukuri will only work with iOS.
Tzukuri's designs draw inspiration from iconic fashion and cultural figures including Grace Kelly, JFK, Truman Capote, John Lennon, and contemporary designer Tom Ford. The frames are handmade in Japan from plant-based acetate and each come in three sizes, which have been sculpted using 3D scans of thousands of faces.
Preorders haven't opened just yet, so keep an eye on the company's website or subscribe to the mailing list for updates. Tzukuri will offer early adopters a discounted price, and hopes to deliver their first shipment in late 2014.
Related: Wireless key locator round-up, Bluetooh Beacon Handbook