Interoperability remains a challenge for the Internet of Things, especially in the home where consumers are putting together their own "smart houses" with hodgepodge collections of devices from different manufacturers — each of which often comes with its own siloed mobile app. We've seen a number ofdifferent alliances, consortia and partnerships form to tackle this problem from various angles. The latest is Mosaiq, a collaboration between Cisco, Bosch and ABB to create a unified software platform for the smart home.
"People living in a smart home don't want to worry about technical compatibility when operating their connected devices," writes Cisco's Dirk Schlesinger, who is serving as Mosaiq's interim CEO. All of the devices in a smart home "have to be capable of exchanging data simply and securely. And not only with each other, but with smartphones and tablets as well,".
Mosaiq will provide the backend software to facilitate exchanges of data between devices and services, and gateway software to be installed on a home router or similar product that will allow easy coordination between smart devices. While details of how exactly the data-sharing will take place are unclear at this point, Mosaiq's role is described as "strictly limited to interoperability and creating standardized exchange options for service-critical data" — in other words, it will only share the bare minimum needed to let smart home devices cooperate.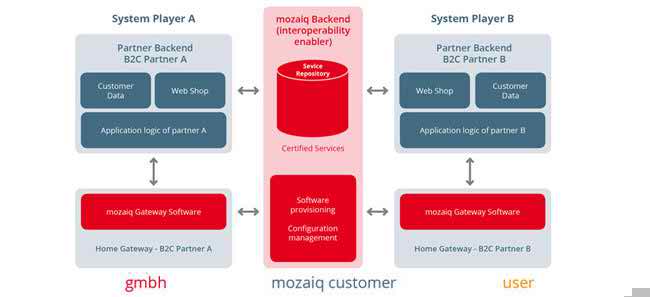 Alongside the development of the software platform, Mosaiq will also be building a partner alliance so that a diversity of voices and perspectives will contribute to shaping the platform's requirements in the future. Licensing, Membership fees and other details on the joint venture have yet to be announced.