Little Book of "What If?"
Connecting Notes
The "Little Book of "What If?" is a project first launched at South by Southwest last year by PepsiCo in collaboration with MAYA Design as part of their What If? Unconference, where festival attendees were asked to brainstorm about what the future might look when digital solutions are applied in unexpected ways.
More than 200 journalists and lucky attendees to the festival were given a chance to participate in a new "massively multiplayer data capture" together using a combination of Livescribe WiFi pens, smart dotpaper notepads, and a large "zeitgeist" interactive display.
At the base of the project lies a book whose pages prompted it's users to fill in data about how their day was going (overall mood?, do your feet hurt?), where they were located on a map (so they could check-in on Foursquare), and empty spaces (to jot down notes on the conference panel you were attending). The LiveScribe pen then used it's page syncing smarts and audio recording capabilities to upload all of the notes and scribbles created inside the 200 books to the cloud to be data mined and displayed in the main hall.
Users received points for activities they completed, and a leaderboard was periodically displayed in between real-time tweets and other data visualizations streaming in from around the festival venue.
Interested in learning more about the project? The overview video for the project is embedded below for your viewing pleasure, or you track along with Pepsi's blog archive for the event or dive into the specs of the Livescribe pen here that features some of these same conceptual ideas within their new Evernote syncing technology.
Additional: Aol Advertising interview with Matt Casebeer of MAYA Design and David Weiner
Image Credits: MAYA Design

Via: Mickey McManus
Featured in Channel: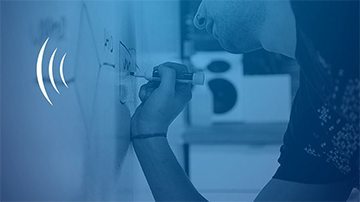 IoT Consulting
A spotlight on the products and companies
View