Business cards are already giving way to tap-to-send contact sharing apps, and now even those apps are getting an upgrade from location-aware wearables like the Loopd badge.
Designed with conferences and other networking-centric gatherings in mind, Loopd offers small, inexpensive Bluetooth Low-Energy beacons that give every attendee a unique digital identifier. By tracking each badge's connections with other badges and with stationary beacons, the Loopd software can keep track of every wearer's location in real time and provide detailed analytics on a complete event.
Organizers can watch the flow of human traffic through the space, and see heatmaps of where people spend the most time. Exhibitors can know how many visitors they've had and collect their contact info. Attendees can get a record to help them remember all the booths they checked out and all the interesting people they met throughout the day.
Badges sync with a mobile app, and each user can select what information to share (if any; the badges do have an "anonymous" mode). Approved contact info is automatically made available to others based on where that badge has been and who it has spent time in proximity to — a proxy for the exhibits and people that caught the wearer's attention and engaged her in conversation.
Graphs and analytics allow users to slice the data in various ways. Curious which exhibits caught the most attention in the morning, compared to the afternoon? Want to see the breakdown of booth visitors by the industry in which they work? How about an hour-by-hour count of top executives you connected with?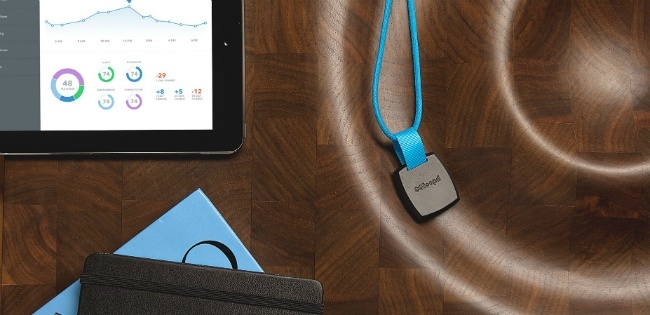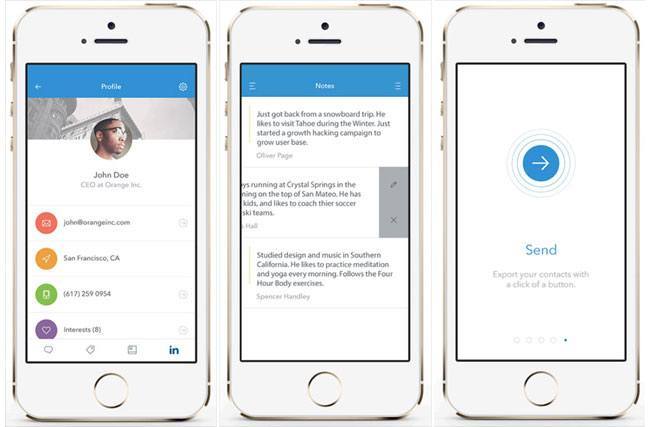 Loopd got its start as a standalone app, making creative use of Bluetooth to automatically sync contact info with nearby users. As the company expands into wearables, business networking is an obvious target, but hardly the only one in the "social discovery" space. Loopd's badges and software could be adapted to share more than just contact cards, and the analytics would be useful at other large gatherings like music festivals and sporting events.
Lest anyone worry that the badges will add e-waste to the other disposable "schwag" conference-goers collect, a Loopd spokesperson tells Postscapes the company hopes to collect and reuse most of the badges after each event. The batteries are replaceable, and should last about 3 months "if used intermittently" with future versions having rechargeable versions.
To learn more about Loopd, watch the video below.
Related: Data Sensing Lab