Smoking is often described as a social activity. It's an excuse to spend a break with coworkers, a chance to grab some "fresh air" with friends, or a reason to strike up a conversation with that cute stranger outside the bar. And these social incentives make it harder to quit an already addictive habit.
Maybe that equation will change thanks to smart electronic cigarettes, the first of which, Smokio, hit the market this month with perfect timing for those New Year's resolutions. Like other e-cigarettes, it replaces tobacco smoke with vaporized liquid containing nicotine to give smokers their fix without the harmful smoke itself. Other e-cigs stop there, but Smokio adds some technological tricks to give you instant and long-term feedback on your habit — and your effort to quit.
With an integrated chip, Smokio records data about when, where, and how often you "vape." A smartphone app retrieves and displays that data via Bluetooth Low Energy. The app also tells you how many cigarettes' worth of nicotine you've consumed, and translates that into savings — for both your lungs, and your wallet.
And to provide a social incentive to quit and stay quit, Smokio lets you post updates about your progress to Twitter and Facebook. The idea is that the positive social media reinforcement of being "liked" and retweeted by friends and family will offset any remaining real-life social pressure to light up. Combined with the encouraging stats about your improving health and finances, that should make it easier than ever to kick the habit.
It seems like the "killer app" for e-cigarettes would be to replace the social component of smoking entirely by giving users a real-time, location-based way to connect, meet up, and vape together. In an email to Postscapes, Smokio's developers said they are thinking about expanding the social features and considering offering an API, so maybe something like that will be available in the future from them or a third party.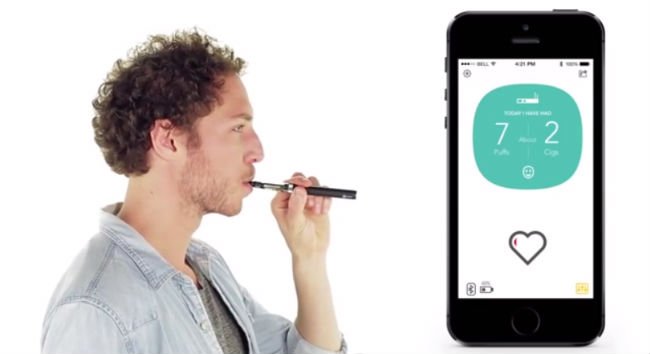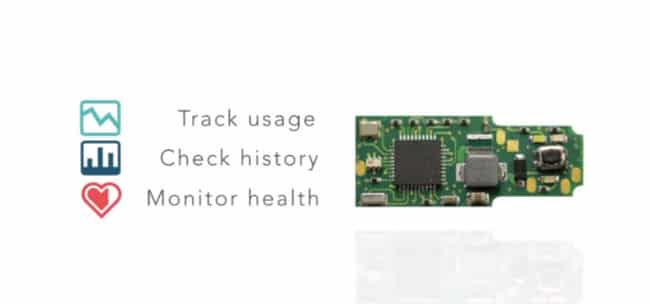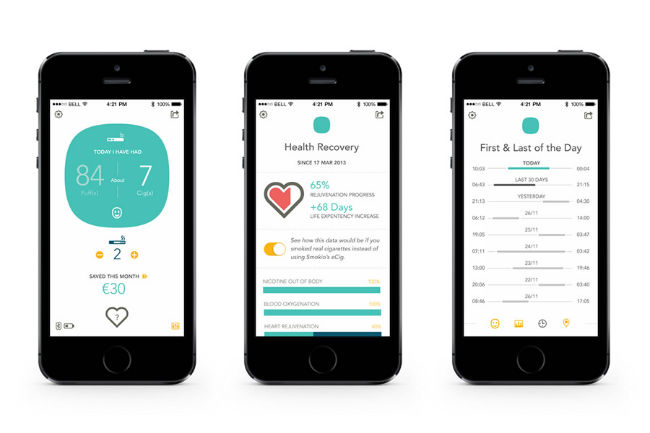 Check out the video below to learn more about Smokio.