Electrically boosted "pedal-assist" bicycles are becoming more and more common, but you don't have to buy a whole new frame to get the e-bike experience. One option is FlyKly's Smart Wheel, which hides an electric motor in a wheel that can fit almost any bike frame.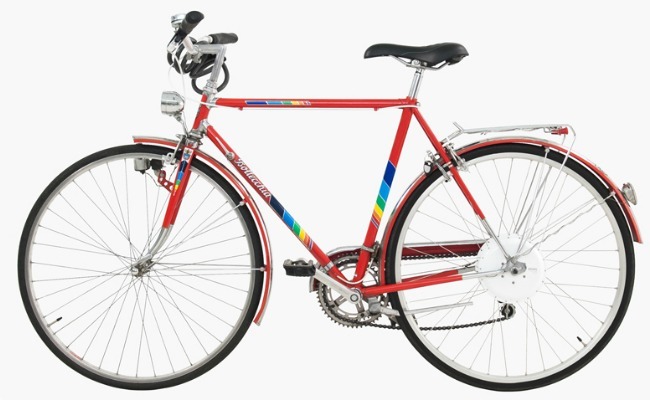 Smart Wheel comes in three standard sizes — 28-inch, 26-inch and 20-inch — for road, mountain, and BMX or foldable bikes. Inside the hub is a 250-watt motor and rechargeable battery that can help you accelerate and maintain speeds up to 16 mph, with a range of more than 25 miles on a charge. That's plenty for commuting, running errands, or just cruising around town.
The wheel includes a few sensors, including torque and motor temperature, which allow it to adapt to the way you're riding and provide power where it's needed. It also has a Bluetooth connection, so you can link the wheel to the FlyKly app (iOS, Android) to track riding stats, change settings for how the pedal-assist is applied, and lock and unlock the wheel.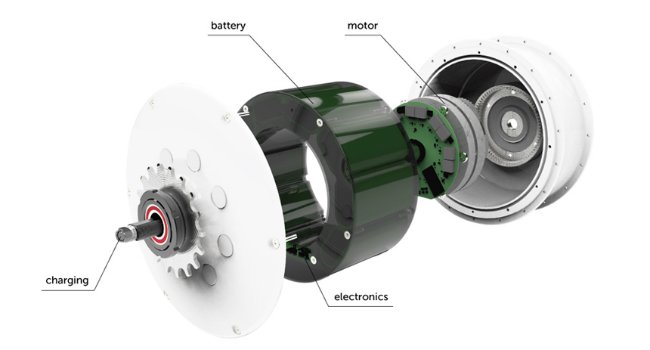 Of course, this technology doesn't come cheap when compared to purely human-powered bikes. But it could make more sense to upgrade a bike you already own instead of buying an electric bike off the shelf. And for those who do want the full e-bike package, FlyKly does sell a pre-assembled bike with the Smart Wheel built right into the frame.
See how FlyKly rolls in the video below.
Related: Copenhagen Wheel, Valour, Connected Cycle, Helios, Beeline, Smart Bike Locks