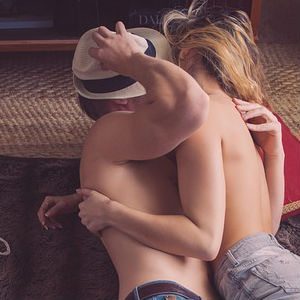 Internet and App Enabled Sex Toys – NSFW?
Find and compare smart sex toys. View your options to connect remotely with your partner with haptic real-time feedback...
Note: This article, while not graphic or explicit, is about sex — and therefore may be NSFW.
Let's just call it an example of the Internet's "Rule 34," which states: If it exists, there is porn of it.
In the case of the Internet of Things, though, we're not talking about porn — instead, we're talking about connected sex toys that let lovers hook up remotely.
The idea isn't exactly new. As far back as 2005, a vibrator known simply as "The Toy" offered the ability to pair with a smartphone and translate incoming text messages into sexy stimulation "Twenty-six letters each have three "different movement profiles" with five speeds and three time settings. This allows 45 possible effects from any single letter and an astounding "7200 variations from a single text message" But today's products offer a much wider range of sensations and interactivity.
Devices
Vibease, sort of the spiritual successor of The Toy, is a wearable, waterproof Bluetooth vibrator. The company's focus is on solo fun, by creating "immersive pleasure experiences" through audio-vibratory "fantasies" -- think sexy audiobooks that match the vibrations to the action -- downloadable through an online store. Vibease can also be directly controlled by the user, or by a partner through their smartphone from anywhere in the world. The company had a successful Indiegogo campaign last year and is gearing up to ship this spring.

If foreplay is more your thing, check out the Fundawear project from ondom maker Durex. It's not for sale (yet), but the matched set of his-and-hers underwear with tactile feedback looks like a million dollar idea. Embedded at strategic points in the fabric are small actuators, the same kind that create pulses of haptic feedback in a smartphone. Use your phone to load up the app, then run your finger across the image on the screen -- your partner will feel a corresponding buzz of sensation. A video of the tech and design process behind the ad campaign can be seen here.

Once you're all worked up and ready to strip down even further, you and your faraway partner may want to reach for your LovePalz. These toys come closest to simulating real sex via remote signals. It comes in two models: the Zeus for male-bodies partners, and the Hera for female bodies. Each one is made of thick silicone skin actuated by air pressure. That allows LovePalz to create, and respond to, a wide range of pressure, motion, and other sensations.

Without being too graphic, here's how it works: when (ahem) something is inserted into the tube-shaped Zeus, pressure sensors send signals to the Hera, which reacts with increased motion. Similarly, when something grips the inflated silicon projection on the Hera, the pressure difference creates a corresponding change in pressure and motion within the silicon sheath inside the Zeus.
Maybe it will make more sense if you just watch for yourself.
Suffice it to say that when both partners use their devices simultaneously, there's a feedback loop that -- in theory, at least -- makes them feel almost as connected as they would be in the flesh.
Between these products and others, like OhMiBod, the Internet of Things is offering plenty of ways to get it on online while interacting directly with your partner. No doubt we'll see other projects that expand the possibilities for sexual and romantic connection in even more creative and far-reaching ways.
Related: Ambient data displays, Connected body products