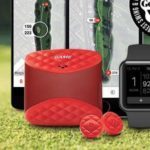 How are sensors and connectivity impacting sports? Virtual coaches, health analytics and activity tracking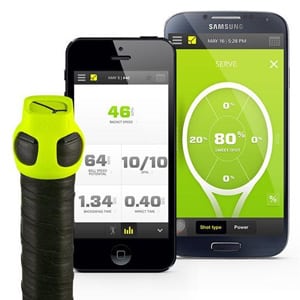 Zepp is a motion sensor designed for sports with a swing — that's golf, tennis, baseball and softball. Attached to a glove, racket or bat, Zepp tracks the 3-D motion of the user's hands for instant feedback and improvement.
The sensor itself is about an inch square and half an inch thick, and weighs just over 6 grams, so it won't hamper performance. It's got a rubberized exterior designed for the abuse that all sports equipment is subject to. Inside are two accelerometers, a gyroscope, flash memory and a rechargeable battery that can last about 8 hours.
Zepp captures 1,000 data points per second and has storage for thousands of swings. With a mobile device handy, though, data can be synced instantly over Bluetooth for immediate analysis. Zepp's sport-specific apps recreate each swing in three dimensions, so players and coaches can get a 360-degree view along with relevant metrics as they fine-tune their technique.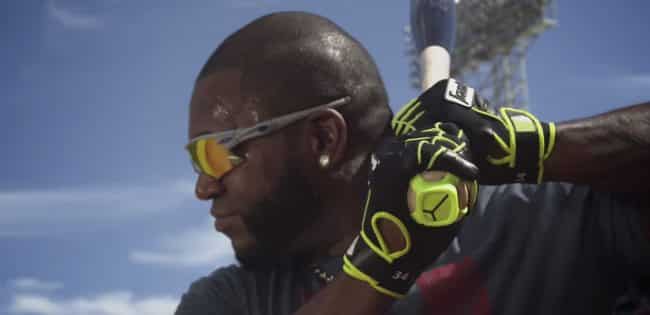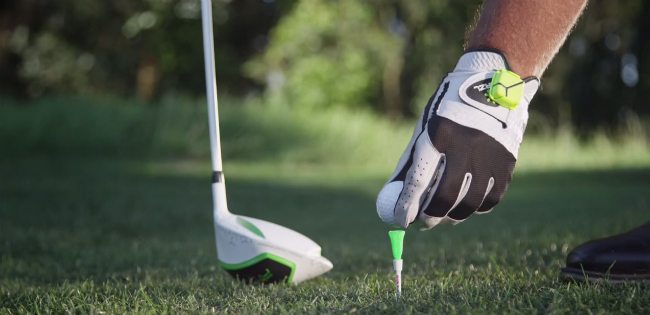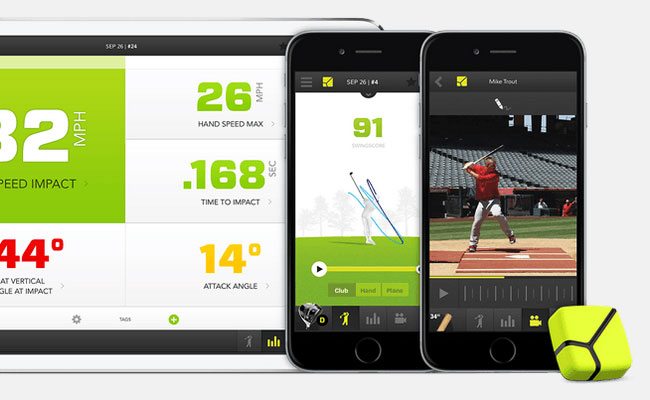 A number of pros in each sport have endorsed Zepp, and provided videos of their own swings that users can compare themselves against. Zepp's website also provides detailed explanations of the swing metrics for each sport and suggests drills to focus on for improving each aspect.
Zepp is available at various sports and electronics retailers, or through the company's online store. See what the pros have to say in the video below.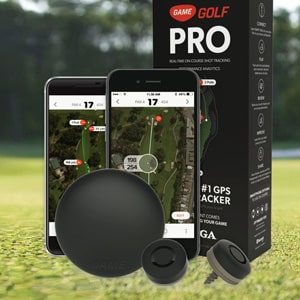 Game Golf: Golf Club Sensor System
San Francisco and Galway based developer Active Mind Technology has created Golf Game, a system that can seamlessly track and record details about your round using a combination of sensors and connectivity.
To start using the system to track your game you simply attach small NFC-equipped tags into the end of each of your clubs. A "GYG" device that you attach to your belt acts as the brains of the device and comes with GPS, compass, accelerometer, gyrometer and Bluetooth LE to talk with your smartphone or tablet. Just before you take a swing you tap the GYG device with your end of your club and the rest of taken care of with the data being stored and sent to the cloud for monitoring your stats, sharing your round and getting feedback on your swings.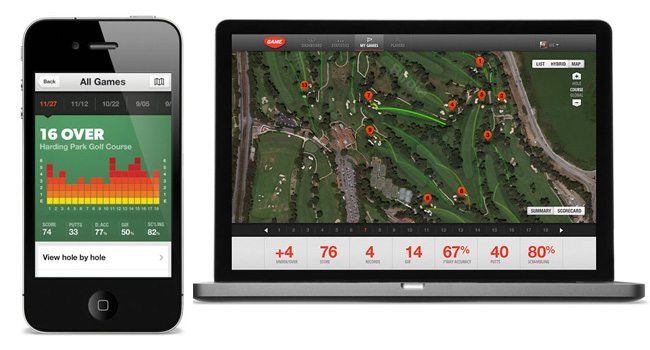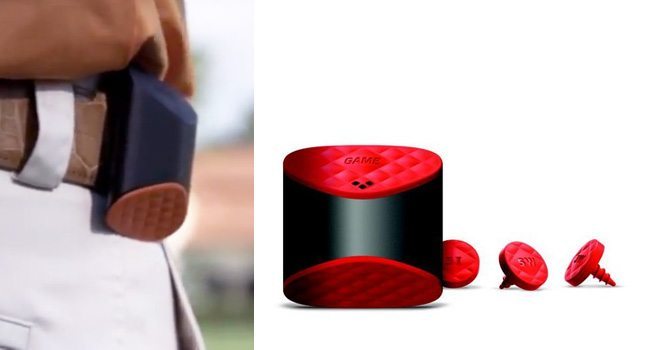 Designed by Yves Béhar's Fuseproject and backed by professional golfers Graeme McDowell and Lee Westwood, the company expects to ship the device in June at an expected price of $249.
More details about the service can be found at: Gameyourgame.com or you can watch the product pitch video below to see it in action.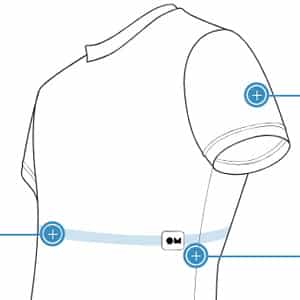 OMsignal is a shirt designed to be worn under regular clothing in daily use to measure different types of signals from a wearer's body; Motion is detected using a 3-axis accelerometer, sensors woven directly into the polyester/lycra fabric of the shirt provide an an ECG signal, and a small GPS unit monitors location data.
Created by Frederic Chanay, Stephane Marceau and their team based out of Montreal, the shirt communicates to your mobile device via Bluetooth and allows for the tracking of heart rate, breathing patterns, calories burned, activity levels and even cues to your current emotional state throughout the day.
The shirt and bra being released for sale by the company are machine washable and have their sensors woven in them just below the chest to best collect ribcage extension/contraction breathing data and heart rate details. Housed in a hidden pocket a small unit encloses the accelerometer, GPS unit, and memory card storage in case connectivity to your mobile device is lost.
The company is working on an application allowing you to track your historical readings and privately share your data with your loved ones. Example scenarios for its use include sending your partner a comforting text message if you notice their stress levels are rising, or using it to remotely monitor an aging parent for signs of approaching health issues.
The clothing's GPS capability can provide details on how your body is reacting to a certain environment. You might, for example, learn your stress levels are much higher while working from a coffee shop than from the office, or learn to avoid certain travel routes on your commute home if possible.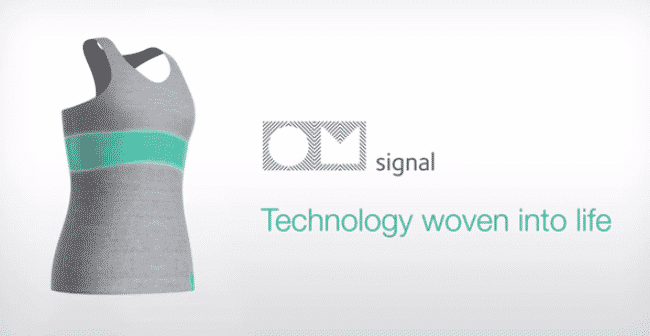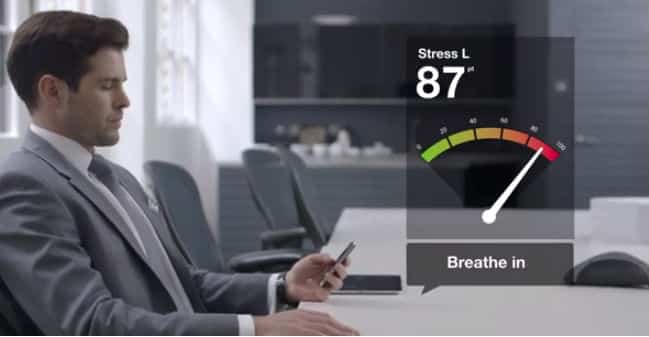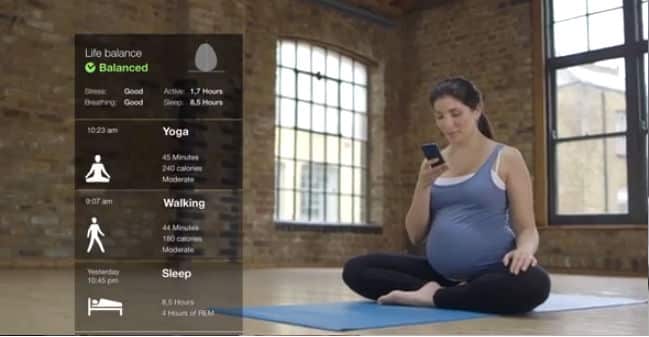 More details about the system can be found at: Omsignal.com or by watching the teams product pitch in the video embedded below.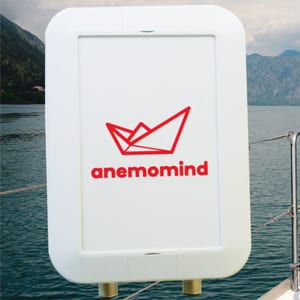 Anemomind: Sailing Race Sensor
Some people take to the sea to find solitude, challenge the elements, or escape from everyday life. No doubt many of them are happy to leave the Internet back on land. But for the serious competitive sailor, any advantage is welcome—including real-time performance data from cloud-connected sensors, which is exactly what Anemomind adds to any wind-powered racing boat.
Anemomind's first product, the Anemobox, is a multifunction sensor that runs off a boat's 12-volt battery. It includes a compass, barometer and GPS chip, and can plug into standard boating instrumentation to collect wind speed data from the boat's anemometer. The device can hold 16 GB of data and connects to a sailor's smartphone or tablet via Bluetooth or Wi-Fi.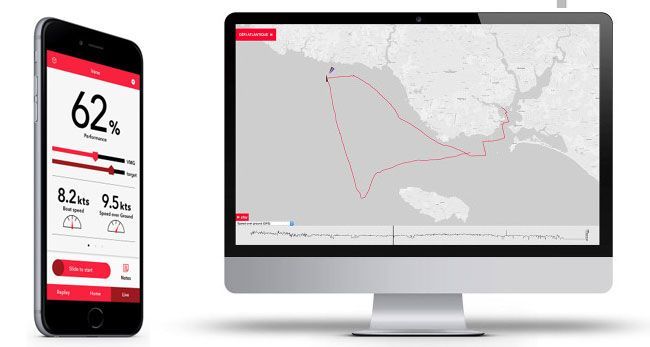 Data from Anemobox is processed by the company's cloud service, which learns the quirks of each boat over time and automatically calibrates the sensor data accordingly. Real-time performance metrics can be viewed in the mobile app, which helps sailors capture every possible bit of speed the wind can provide. The app also maps each route and can even geo-tag photos and notes. A whole trip can be "replayed" later for training purposes.
Anemobox works without a paired mobile device on the boat, but can't display real-time data—only post-race analysis is possible, once the sensor can be connected to the cloud for a data sync. But Anemomind is working on a wireless, solar-powered display that could live on the boat, which the company says should be available for the 2016 sailing season.
The Swiss startup received about $10,000 in seed money from Venture Kick last year, and is hoping to have the first version of Anemobox, along with the app and cloud service, released this month. Learn more at Anemomind.com.