StoryHome aims to connect families across generations by lifting the age-old ritual of the bedtime story into the cloud. The white plastic device, which resembles a Russian nesting doll, may not be as cuddly as a kid's favorite stuffed animal—but it can bring them the comforting voice of a distant relative.
Adults can press a button on the device (or load up the mobile app) to make a recording—whether reading from a book, telling a favorite story, or answering one of StoryHome's hundreds of prompts to get the creative juices flowing. Recordings are uploaded to a cloud service (hosted in Germany, a country with strong data privacy protections), and the device retrieves new stories via Wi-Fi. Parents can manage which stories are available using a web-based portal, and extended families can link their devices together to share stories from grandparents and other relatives.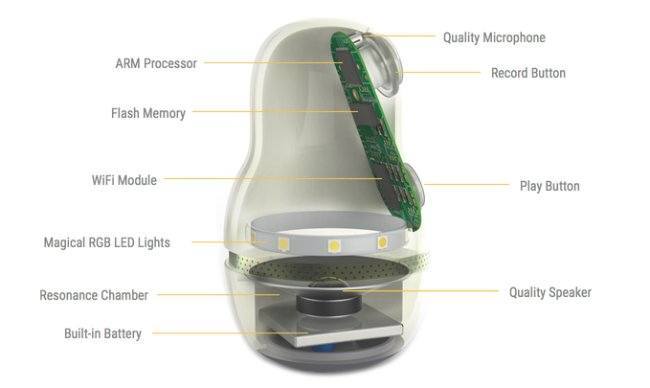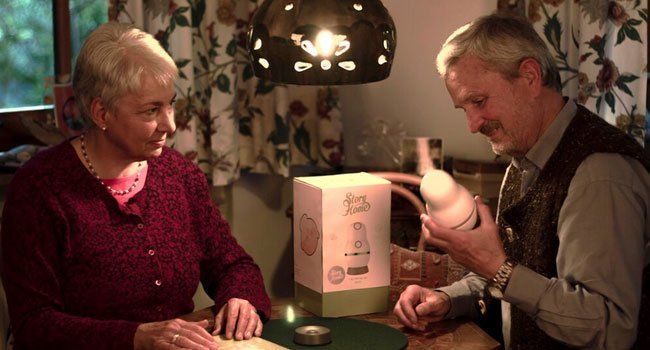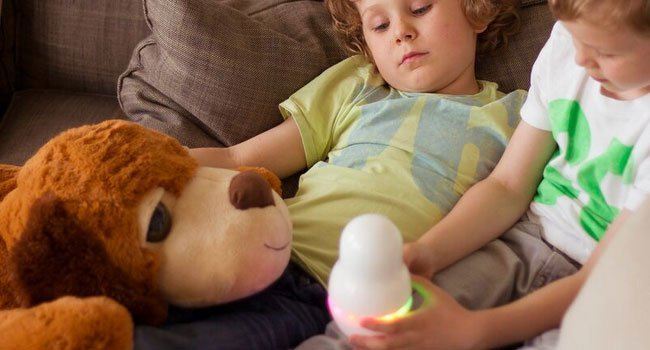 At bedtime, children simply lift StoryHome from its charging dock and push a button to hear whichever tales are stored locally on the device. There's room for more than four hours' worth of stories, which should be plenty for even the fussiest sleepers. The creators say future versions may add voice control and "premium content partners"—which probably means integration with audiobook platforms.
While a recorded story may not have the nuance of a tale told in person every night, StoryHome does offer the chance to preserve stories from loved ones long after they're gone, connecting younger generations to their ancestors. There's also something to be said for the product's convenience, especially for parents who often find themselves away at bedtime and unreachable by phone. And without any distracting apps and no screen awash in sleep-disrupting blue light, it's a technological touch that's unlikely to interfere with the bedtime routine.
StoryHome is raising funds on Kickstarter through June 24, and the first production run is planned to ship in February 2016. Learn more in the video below.