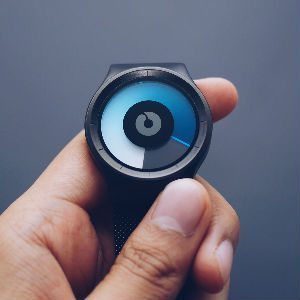 A look at "Smart Watches" that contain sensors, run apps, and are integrated with your smartphone and other connected devices.
Smart watches have been coveted by tech enthusiasts since the days of Dick Tracy's "two-way wrist radio", and the Internet of Things has finally made them a reality. A natural extension of the trend from mainframes to laptops to smartphones and tablets, connected watches have allowed developers to experiment with new user interfaces and app integrations. They've also provided consumers with an easy introduction to the growing market of wearable computing.
This Channel Guide will help you:
Find and compare smart watches for adults and children.
Decide whether you need a watch that pairs with a smartphone or operates independently.
Learn about different types of smartwatch and their feature sets.
Smart watches are an ideal technology for kids who are too young for a cell phone, but old enough to be granted some independence from their parents. With limited connectivity to parents and a few other trusted adults, and a suite of age-appropriate apps and features, these devices keep kids connected and engaged. They also tend to be rugged, water-resistant and (being strapped to the wrist) hard to lose.​
Many smart watches rely on a Bluetooth connection to a smartphone or tablet, but a few are designed as stand-alone gadgets. These watches have independent cellular connections and offer robust feature sets that include phone calls, apps, GPS navigation, and more.
Health and Wellness Focused
Watches are well-suited to the role of fitness trackers, collecting data on the wearer's heart rate and activity levels. These models prioritize health monitoring, with additional features built around specific use cases for healthcare or athletic training.​
Voice / Assistance Focused
Voice-activated "personal assistant" software such as Siri and Google Now is also available through some smartwatches. Here are a few models designed to bring these conversational conveniences front and center.
A deeper dive on specific products highlighting their features.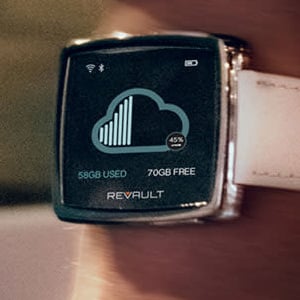 ReVault: Wearable Wireless Storage
Though there's still some debate about whether and how the smartwatch can best be integrated into our lives, it seems inevitable that wrist-borne technologies are here to stay. And while most of the smartwatch debate focuses on the functionality of apps and notifications, one Swedish company is taking the concept in a different direction.
ReVault is a smartwatch that's really only designed to do two things—telling time (of course), and storing files. The designers call it a "wearable private cloud", but that's just a fancy name for a small wireless hard drive that can keep your documents, photos, music and videos out of the hands of big corporations but still instantly accessible anywhere and at any time.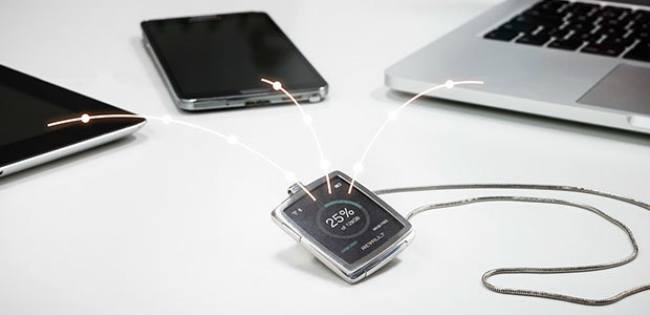 Worn on any watchband or attached to a chain as a necklace or key fob, ReVault provides 32 or 128 GB of storage (compared to just 4 or 8 GB on most existing smartwatches, if they offer internal storage at all). Settings and files are accessed through an app on your Android, iOS, Windows, Mac OS X, or Linux device.
Once ReVault is paired with a trusted device, photos, videos and other files can be synced instantly over Bluetooth or Wi-Fi, and media can be streamed from ReVault back to the device at the drop of a hat. ReVault can also connect to other wireless hard drives to back up its own contents.
Stored and transmitted data is always encrypted with AES-256, and since it doesn't need to travel over an open network the signal can be quite hard to intercept in the first place. Combined with the fact that your data literally never has to leave your sight, these features give ReVault several added layers of security.
Because it can connect off-network and is designed to be with you wherever you go, ReVault provides much of the same convenience as cloud storage—at least as long as the battery lasts, which should be up to three days. It recharges with a Qi wireless charger, which makes it easier for the stainless steel case to be water resistant (so it's OK wear ReVault in the rain, but don't take it swimming).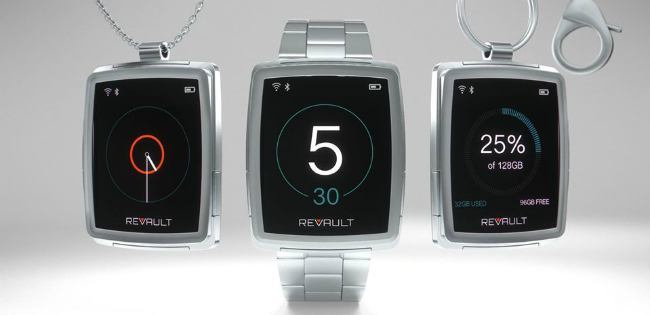 ReVault is built on a custom OS, which the creators say is "designed for optimal battery consumption and security." It doesn't really run apps in the traditional sense, but it will come with a number of preset watch faces for showing the time and storage statistics, as well as support for basic notifications like emails and text messages. The team is planning an API to let third-party developers make new custom faces, and is considering how much access to other features they should allow. In an email to Postscapes, they wrote that security is the "highest priority" and the last thing they want is for the APIs to compromise users' private data—secure personal storage is the main reason to buy ReVault, after all, so fancy features have to take a back seat in favor of trust.
ReVault is running an Indiegogo campaign through June 18 and plans to ship in January 2016. Check out the video below to learn more.