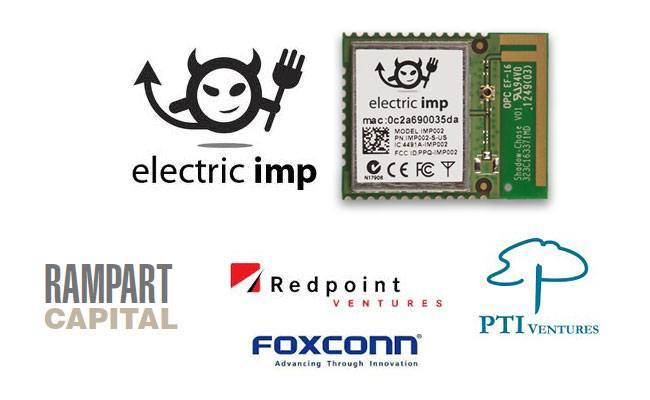 Today Electric Imp announced a $15 million Series B round, which brought in Founder Hugo Fiennesand new investors Foxconn Technology Group, PTI Ventures and Rampart Capital. The company raised a $7.9 million in Round A financing in 2012 from Redpoint Ventures and Lowercase Capital.
According to the company their hardware now connects half a million devices which include Rachio'ssmart sprinkler and the products in the GE and Quirky Wink product line sold at Home Depots across the country.
The company's hardware comes in the form of a coin-size module that provides Wi-Fi connectivity to any type of connected product. Their hardware provides end-users an easy way authenticate a device to their home network using their BlinkUp technology, and once connected provides device creators a cloud service and API to integrate their product services.
Electric Imp produces revenue by charging manufacturers a fee for each of the devices it manages on its network. Through this business model product manufacturers and developers can leave much of the technology underpinnings, such as managing the network to third parties so they can focus on their product's core development.
There are a number of other companies working on using connectivity modules as beachheads for end-to-end IoT platforms including Spark and their WiFi module, and DIY focused Pinoccio. Direct IoT cloud platform competitors include Sunnyvale, CA-based Ayla Networks, and Boston-based Xivelyboth of which have integrations from hardware connectivity up to their cloud services.
The company has further strengthened its offering through its new ties with Foxconn and a partnership with wireless chipmaker Murata. The agreement with Murata will lead to direct sales channels and a newly designed Imp module 1/10 the size of their 1st generation release.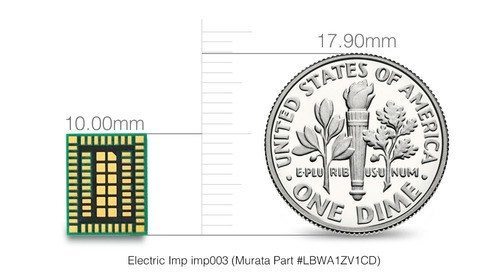 Related: IoT Investments