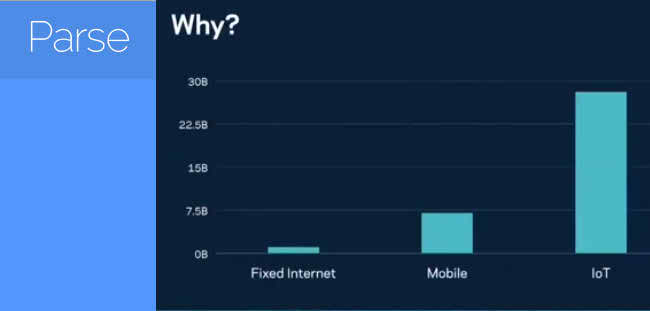 At yesterday's F8 developer conference, Facebook revealed that its Parse mobile app platform will now offer tools for creating apps that interact with connected devices on the Internet of Things.
The announcement was made by Ilya Sukhar, CEO of Parse, which Facebook bought in 2013 for about $85 million. He said that software development kits would be available first for the Arduino Yún, an Embedded C version – (targeting Linux distributions — with a quick start for Raspberry Pi) and an embedded RTOS C, with more on the way.
At the Parse blog, engineer and co-founder James Yu expanded on the technical details. "With these SDKs, your device will be able to receive push notifications, save data, and take advantage of the Parse Cloud," Yu wrote. "It's easy to get started from scratch, and the process should be very familiar for developers who already use Parse."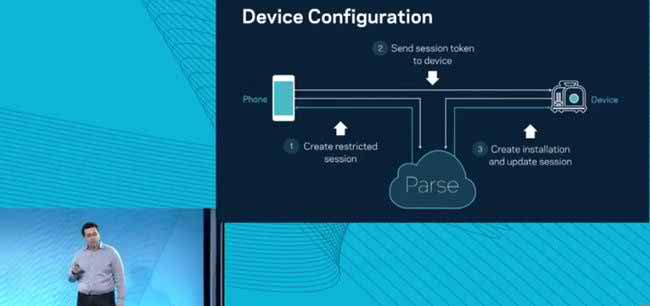 The platform already supports app development for Android, iOS, and Windows mobile devices, and integrates with a variety of desktop OSes and web software.
Opening Parse up to the billions of devices that make up the IoT fits with Facebook's strategy of extending its tendrils throughout the Internet and trying to keep up with the other "Stacks" in the space. As Buzzfeed's Charlie Warzel points out, Facebook's approach to Parse mirrors the decision, also announced yesterday, to turn Messenger into a platform: Offer developers the ability to piggyback on the company's infrastructure capabilities to handle IoT device data needs, while providing tools leading to that data being easily integrated into Facebook's larger 'graph'.
You can view the full presentation in the video below (starts at 16:10), or dive into the SDK details here.
Related: Parse Github, Amazon acquires 2lemetry, Facebook Place Tips