Flexibity Internet Sensors
Your personal home analytics platform
Flexibity sensors is a new project created by Maxim Osipov and Pavel Kosenkov that seeks to improve data collaboration between users and researchers and help people easily capture, visualize and understand their behaviors and environmental conditions within their home over time.
Originally inspired by Maxim's research on Healthcare Innovation at the University of Oxford, the system functions via a handful of networked sensors (that can measure motion, temperature, humidity and air quality levels) and your standard home router. The combination of sensors and connectivity can be used to create a "personal home analytic system" to monitor an aging parent or relative, track your home's energy performance, or gain a better understanding into how conditions in your home are linked to your behavior and health.
Each Flexibity sensor is based on open source hardware and software and communicates using HTTP over 6LoWPAN. Every module can send it's captured data directly to the cloud platforms like Cosm or SicsthSense to be visualized and shared with others and comes with a unique IPv6 address.
The team hopes that users will opt to make their environment and behavior data directly available to the community, allowing healthcare researchers to create better assisted living systems while itching their own home automation needs.
You can learn more about the project at Flexibity.com or pick one of for yourself from the teams Kickstarter page (Closes Feb 10th)
Additional: Kickstarter Page, EN
Featured in Channel: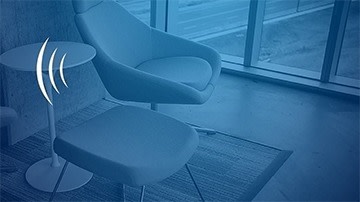 IoT Home Guide
A spotlight on the products and companies
View