The Internet of Things market is full of home sensor systems, many of which can be applied to home security by including motion detectors or two-part magnetic sensors that can tell when a door or window is opened. But none is quite as simple as Korner.
Each Korner sensor tag is a small right triangle that sticks to the top corner of a door or window, flush against the frame. It's a one-piece sensor, so there's no need to line up a pair of magnets. And unlike motion detectors, Korner can't be triggered by a pet or other false-alarm scenarios.
The exact combination of sensors Korner uses to tell when a door or window is opened is patent-pending, so the designers haven't released specifics — except to say that it's more than a simple accelerometer. Presumably there's also some kind of proximity detection, which would explain why the tag needs to live at the corner, right up against the frame. The designers also claim that the tags have been optimized to ignore small vibrations like a knock or light wind, but will trigger an alert for heavy vibrations like a window breaking. The tags connect over Zigbee and run for up to three years on a replaceable coin cell battery.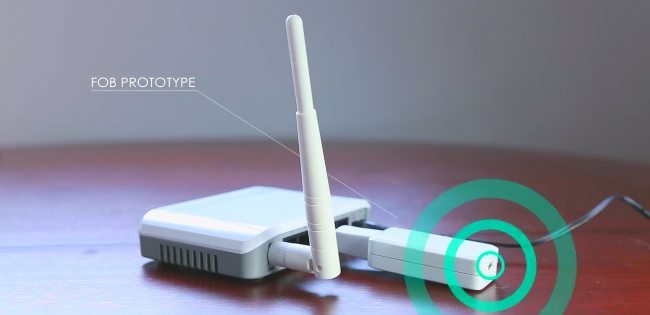 Up to 15 tags can be supported on a single hub, which is a small fob that plugs into an ethernet port on the home's wifi router. In the event of a break-in, the hub emits a shrill audio alarm and pushes an alert to the homeowner's phone. In the Korner app, an alert presents two options: one to call police; the other to notify friends, family, or neighbors that the user has added to their "security circle."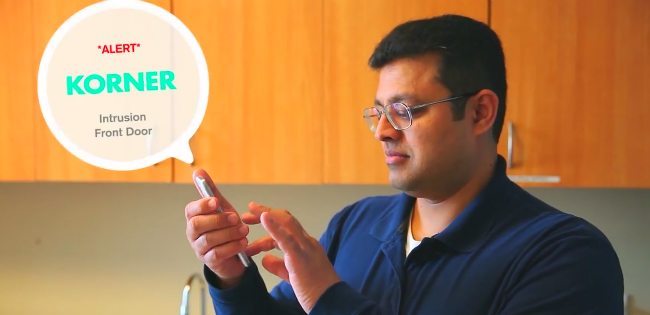 As a home security system, Korner was designed primarily to be both inexpensive and simple. As such, don't expect it to be as robust as high-end offerings. There's no power backup, for example, so the hub won't function in a blackout (it will work without an internet connection, but only to provide an audio alarm). But the system may be expanded to incorporate different kinds of sensors and other new features in the future.
Korner's Indiegogo campaign has more than doubled its goal, and there are just a few day left to get in on the ground floor and avoid annual service fees (which are still way cheaper than full-scale security systems). The team plans to deliver Korner to backers in December 2014. See the video below to learn more.
Related: Home Sensor Systems