Immaterials
The project was created by Timo Arnall, Einar Sneve Martinussen from AHO and Jack Schulze from BERG and is part of the larger research initiative Touch that investigates Near Field Communication and develops applications and services that enable people to interact with everyday objects and situations through their mobile devices.
The Immaterials project itself is so far broken down into two segments, The first being their RFID project and the second being Wifi. Both of which focus on visualizing the invisible technologies surrounding us in the built environment.
RFID:

RFID is typically an invisible and poorly understood technology, The Touch team sought through this project to visualise so they could "better understand the kinds of interactions that can be built with it and the ways it can be used effectively and playfully inside physical products." This was accomplished using an RFID probe, long exposure photography and animation.
They took this strategy and visualized an RFID reader and the space and shape that it is able to function at as well as looking at an Subway card that is used by millions around the world (Oyster, Suica, T-Money).
Learn more about the RFID project here, or on BERG's site here.
WIFI:
Their second project in the series started to address the ever present technology of Wifi networks in urban spaces. By using what they called 'light painting' (using a 4 meter tall measuring rods with 80 points of light that responded to signal strength) they were able to capture the peaks and troughs of their local wifi combined with long-exposure photographs.
This concept followed on with the RFID visualizations but reaching into the longer range technologies and maybe eventually into GSM, 3G, etc.
Their conclusions after the project?
"After a week of walking through urban spaces holding and photographing this instrument, we have a much better sense of the qualities of WiFi in urban spaces, its random crackles, bright and dim spots, its reaction to the massing of buildings, and its broad reach through open areas. The resulting images show some of these qualities, and light painting is a brilliant medium for situating visualisations and data into physical world locations and situations."
If you would like to follow in their footsteps you can see how they made their 'light painting' devices over at the Yourban blog:http://yourban.no/2011/03/07/making-immaterials-light-painting-wifi/
Video
https://player.vimeo.com/video/20412632
Featured in Channel: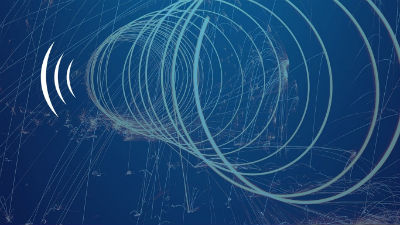 IoT Art - Real Time Networked Art Installations
A spotlight on the products and companies
View