The Staples "Easy Button" is a facetious concept — a big red physical button, attached to nothing, that automagically solves whatever problem is facing the person who pushes it. But the folks behind bttn seem to have taken the idea seriously.
It's undoubtedly the simplest IoT device yet: a large standalone button that exists only to communicate one signal ("Press!"). But simplicity can be a mark of power, and in this case power comes from flexibility. That one signal can be attached to any number of rules to trigger actions from other devices or services. The bttn cloud service can translate a press into an email, a tweet, a Facebook like, or a text message, or it can call on complex rules via services like IFTTT or RESTful APIs that communicate with many devices at once.
A simple use case would be a doorbell or buzzer that notifies a single person by text. A complex one would be a "productivity" button that activates web services to lock out distraction-prone websites and opens up the user's to-do list, or a "lock-down" sequence that you use at night to shut-off all the lights in your house and lock the doors. Multiple bttns can be combined to create surveys or polls (a store might set this up near the cash register). There are plenty of other creative uses, some of which have been cartoonified on bttn's blog.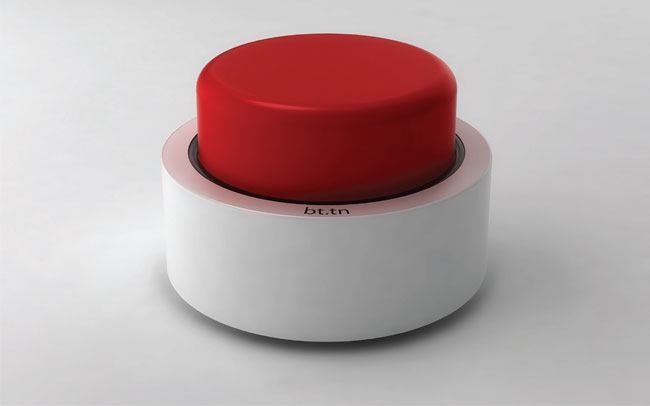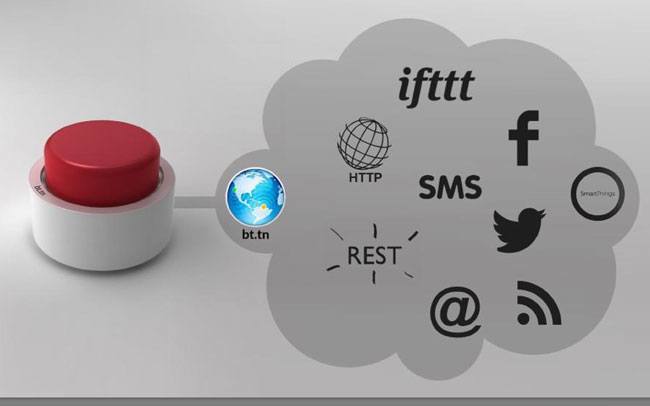 Audio and visual feeback are part of bttn's design too, with a trio of stoplight-style LEDs to indicate a successful press. The device runs on AA batteries or a micro-USB cable, with expected battery life of up to a year depending on frequency of use. Signals are sent over wifi or a mobile data connection.
The first production run of bttn has already sold out on pre-order, but the company plans to make it widely available in Q4 of 2014. Visit bt.tn to learn more.
Related: Big Red Button, Instructables Control Box