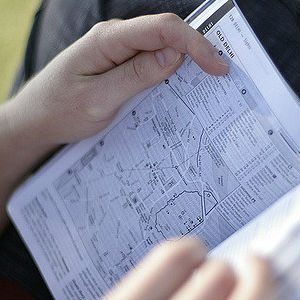 A background guide to the Internet of Things. From the "hype cycle" to emerging trends, quickly get up to speed on the IoT.
The Internet of Things sits at the intersection of sensors, networks, design, business models, and a wide range of industries. At its simplest, the IoT is the idea that wireless communication and digital intelligence can be embedded into everything around us — clothing, vehicles, buildings, flowerbeds, even the ground beneath our feet. Underlying this transformative concept are complex and interwoven layers of physical, digital and human infrastructure that will allow billions of devices to collect, transmit and receive data through the Internet.
Like other great technological shifts throughout history, the IoT is changing the way we work, the way we play, the way we learn and the way we organize societies. It has the potential to make us better informed, healthier, more productive, and more connected; and it introduces new challenges for privacy, safety and regulation.
Whether you are a technology enthusiast, a business leader, a lawmaker, or a concerned citizen and consumer, it's crucial that you understand the Internet of Things.
The following Channel Guide will help you:
Get better acquainted with the history of the Internet of Things, learn how the term was coined, and locate additional resources to help navigate subject in further detail.
Understand the terms and technologies of the IoT, from hardware and software to communications standards and protocols.
Find examples of the companies, people and projects that are defining the IoT field and driving its development.
The Internet of Things is a complex subject that includes a broad range of technologies and industries, so we've collected these resources to ease your entry into the topic. Start by learning about the history of networked technologies, reviewing key terms, and exploring our comprehensive IoT infographic. Then dig deeper by checking out our recommendations for books, podcasts, example projects, key players, and marquee events that can round out your knowledge and help you stay up to date on the IoT.​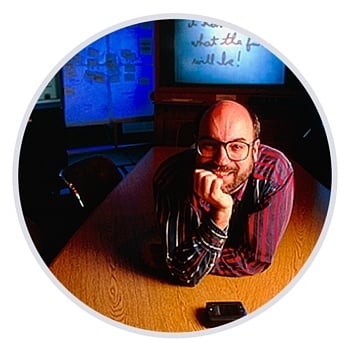 IOT HISTORY
How have network technologies evolved over the decades? Where did the term "Internet of Things" come from? Who was behind the IoT industry's...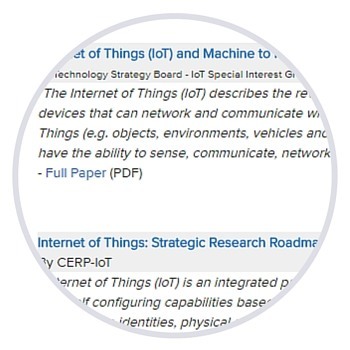 IOT DEFINITIONS
Understanding the Internet of Things means navigating a new language of technological terms. Here are some definitions to get you started.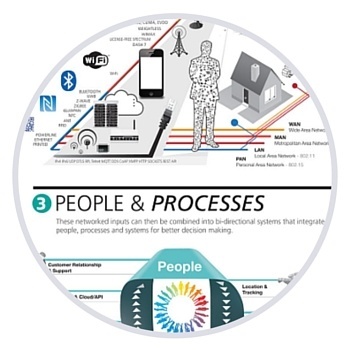 IOT OVERVIEW INFOGRAPHIC
A graphic overview of the systems that contribute to the Internet of Things, from the underlying technologies to the economic forces that shape...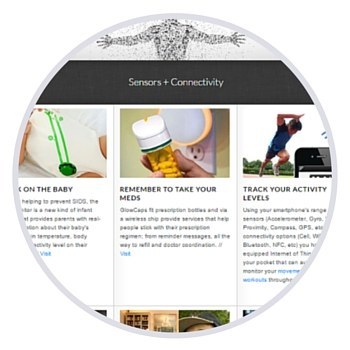 EXAMPLES
Discover how the Internet of Things is transforming the world around us — from connected clothing and home automation, to industrial sensor...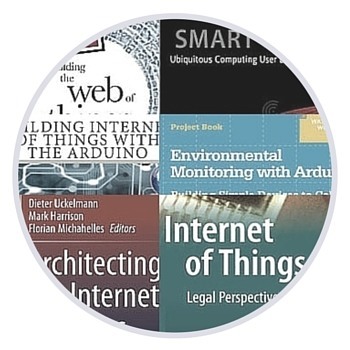 BOOKS
Plenty of ink has been spilled on the trends, technologies, design philosophies and future prospects of the IoT. Check out our reading list to...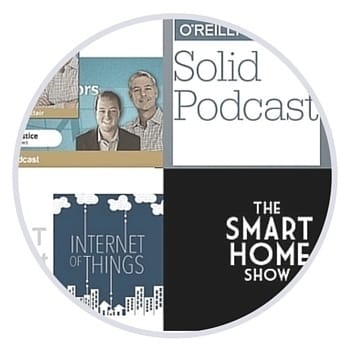 PODCASTS
Looking for news and expert interviews from IoT insiders? These podcasts have you covered.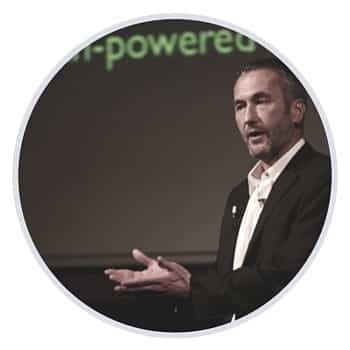 EXPERTS
We've compiled a list of the top thinkers, critics, advocates and leaders in the IoT space. Learn who's driving the conversation — and how to add...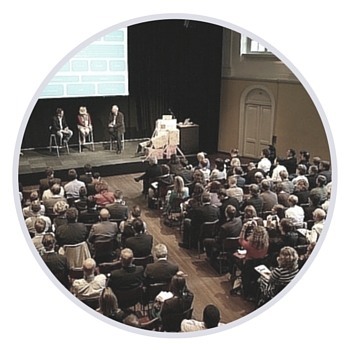 EVENTS
The Internet of Things has fostered an active global community of developers, hobbyists, investors and business leaders. From meetups and...
The IoT is enabled by a wide range of technologies and systems. Individual devices are made up of physical components like sensors, actuators, batteries and radios. Smart systems are created by the addition of software, cloud computing and APIs. Networked communication between devices, users and the cloud is enabled by a variety of standards and protocols, which are defined and developed by the IoT community through industry groups and regulatory bodies. Explore the resources below to learn more about these technological foundations that make the IoT possible. ​​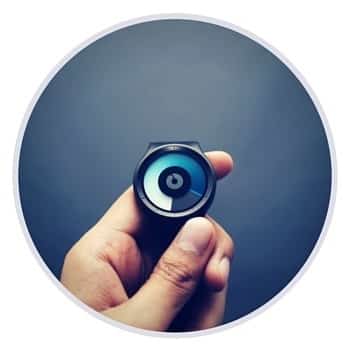 IOT TECHNOLOGY OVERVIEW
Learn about the many layers of the Internet of Things "tech stack" — from the tiniest system-on-a-chip to the most advanced machine-learning...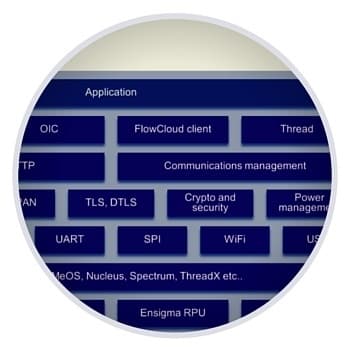 IOT SOFTWARE GUIDE
Software is key at every layer of the IoT: lightweight operating systems for embedded devices; mobile and web apps; cloud-based platforms;...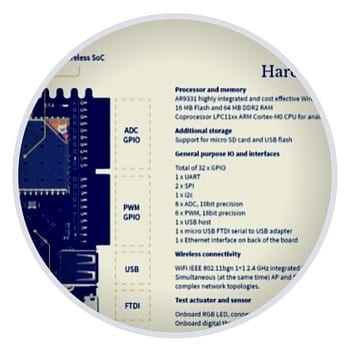 IOT HARDWARE OVERVIEW
Innovations in small, inexpensive computing chips have accelerated the rate at which everyday objects are joining the Internet of Things. Discover...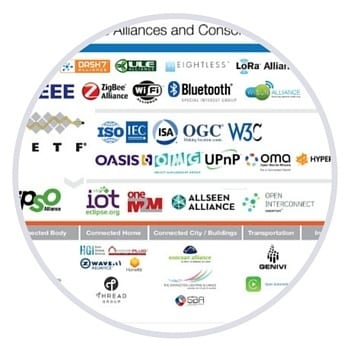 PROTOCOLS AND STANDARDS
The IoT relies on a variety of standards and protocols — some that have been the bedrock of the Internet for decades, and others that are emerging...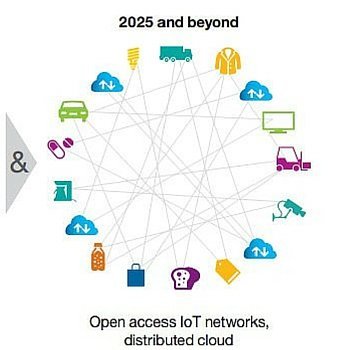 BLOCKCHAINS AND THE IOT
The blockchain was popularized by cryptocurrencies like Bitcoin, but its model of decentralized transactions is finding broad application in the...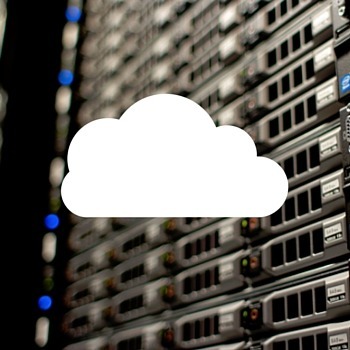 IOT CLOUD PLATFORMS
Managing the billions of devices and trillions of data points generated by the IoT is no small task. Cloud platforms offer vast computational...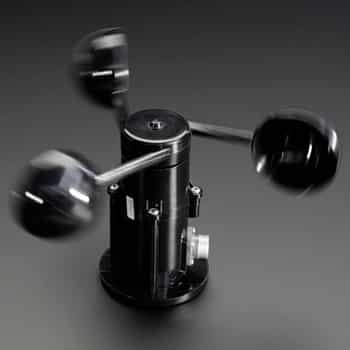 SENSORS AND ACTUATORS
The Internet of Things is sort of like a vast organism, a hybrid between the physical and the digital. Sensors provide a data-driven awareness of...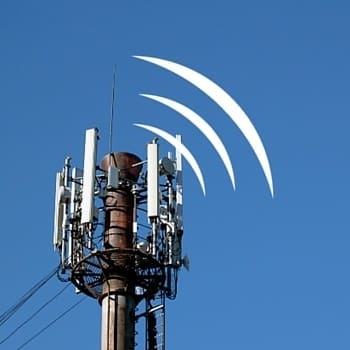 LONG RANGE IOT PROTOCOLS
The communications needs of the Internet of Things are different from the needs of laptops and mobile phones. New networks are emerging to provide...
Business is booming in the IoT industry as companies new and old compete to out-innovate each other and capture market share. Silicon Valley giants like Google, Apple and Amazon are competing for control of the IoT ecosystem, while established manufacturers of appliances, autos and home entertainment systems are adapting IoT technologies to their existing product lines. At the same time, an explosion of startups has taken advantage of venture capital and crowdfunding platforms to break onto the scene and establish new niches offering smart consumer goods and software-as-a-service platforms. The field is now rife with new investments, acquisitions and mergers. Use these resources to find companies, track investment activity, and explore the business landscape of the IoT industry.​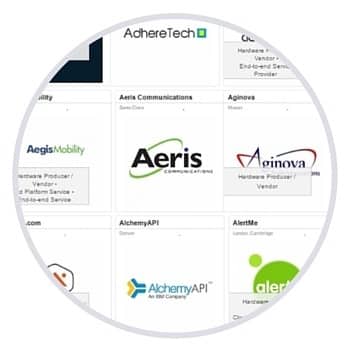 COMPANY DIRECTORY
Browse our directory of IoT companies, sorted by sector, location and technology.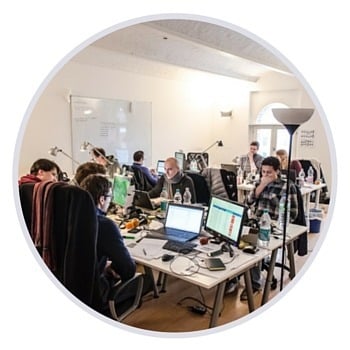 STARTUPS
The IoT is growing at breakneck speed, with startups constantly winking in and out of existence. Here's a snapshot of the newest players.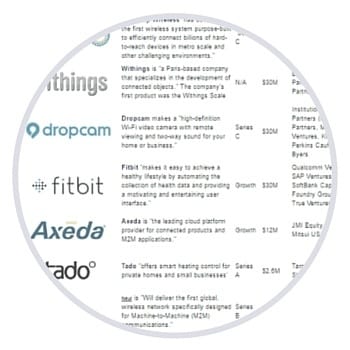 INVESTMENT DATABASE
Our investment database tracks the flow of money through the IoT landscape. See who's betting on whom, and follow each company's progress from...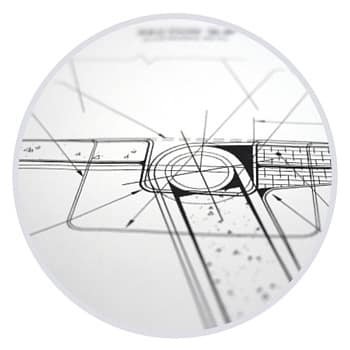 IOT SYSTEM INTEGRATORS AND SOLUTION PROVIDERS
Building products and services for the IoT can be a challenge, especially at the scale needed to serve large industries and enterprise players....
Although the IoT is a relatively young market, already certain niches have emerged where its technologies are a particularly good fit. Agriculture, energy efficiency, building infrastructure, retail analytics and smart vehicles are just a few examples of fields where IoT innovation is shining and making inroads toward mainstream adoption. Learn how the IoT is enabling new applications and use cases in the resources below.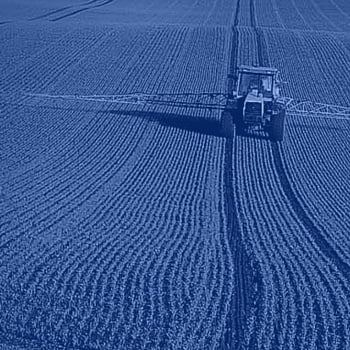 SMART FARMING
From crop and soil sensors to self-driving tractors, the IoT is transforming the agrarian landscape.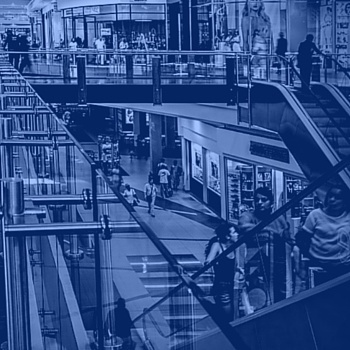 RETAIL IN-STORE ANALYTICS
Retailers are using IoT solutions to gain insight into shoppers' behavior, design effective displays and in-store layouts, and create interactive...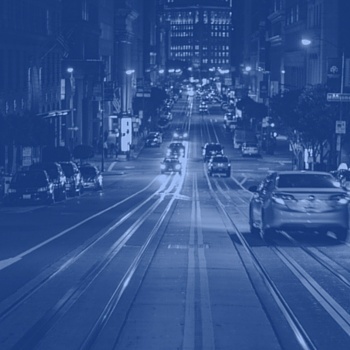 SMART CITY APPLICATIONS
Forward-thinking urban planners are redesigning cities around the IoT. Data-driven technologies are helping to improve traffic flow, gather air...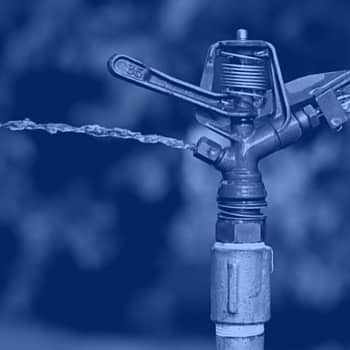 SMART IRRIGATION CONTROL SYSTEMS
Smart, automated sprinkler and irrigation systems can save water and improve plant health by adapting to local weather conditions and the specific...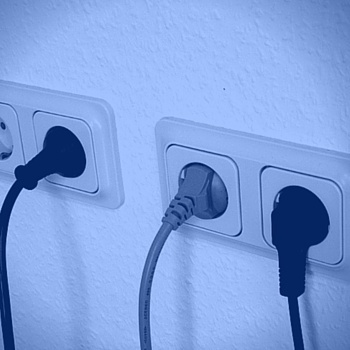 WIFI OUTLETS AND PLUGS
Don't wait for the "smart grid" to come to you — take charge of your electricity consumption with smart plugs and outlets that can track...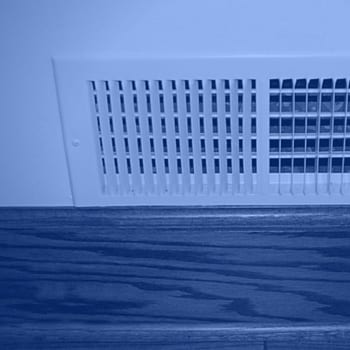 WIRELESS SMART VENTS
Heating and cooling are major energy hogs in most homes and buildings. IoT solutions can improve the efficiency of AC units and HVAC systems by...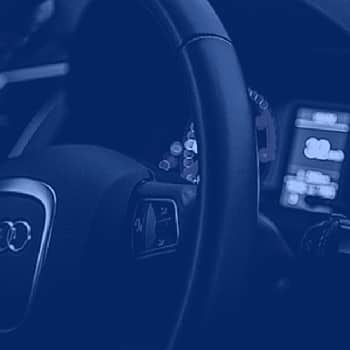 CONNECTED CAR DEVICES
Cars offer a wealth of data through the on-board diagnostics port, and many devices take advantage of this to help owners stay on top of...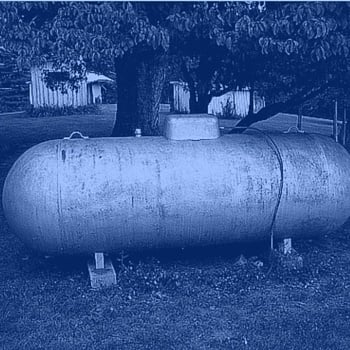 REMOTE TANK MONITORING
These sensors attach to storage tanks for propane and industrial liquids, helping to monitor fill levels, detect leaks and create efficient...
Just as the Internet was praised for democratizing the ability to publish and share information, the Internet of Things is now democratizing the ability to create hardware and software. Alongside the proliferation of IoT consumer products and business applications, the building blocks of connected technology are more available and less expensive than ever before. Check out these resources to learn about some of the most popular ways to tinker with IoT technologies, from DIY kits and prototyping hardware to open-source software projects that are free to use in your own creations.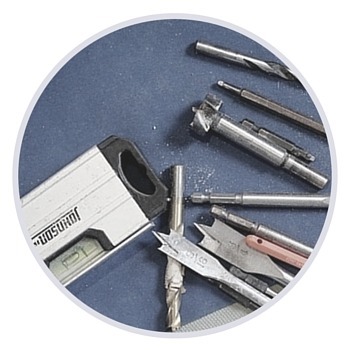 DIY HANDBOOK
Everything you need to get started developing your own IoT hardware and software projects.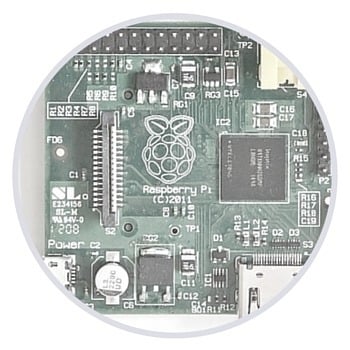 RASPBERRY PI PROJECTS
Learn about the options for adding wireless connectivity to your Raspberry Pi computer hardware, and find example projects and documentation for...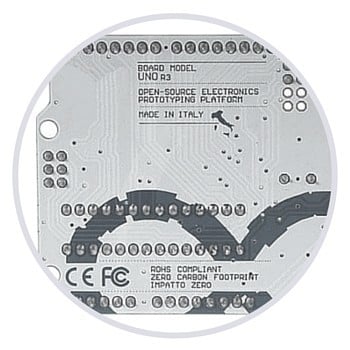 ARDUINO PROJECTS
Learn about the options for adding wireless connectivity to your Arduino computer hardware, and find example projects and documentation for...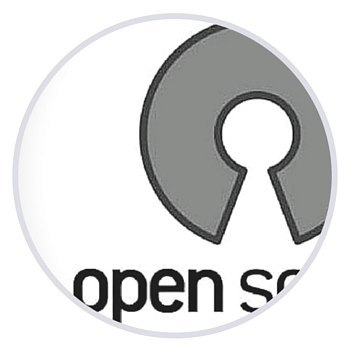 OPEN SOURCE GUIDE
The open-source philosophy infuses the Internet of Things as developers share their work and add fresh ideas to existing projects. Find stuff to...
Every industry will eventually be impacted by the IoT, with economic and regulatory effects cascading through the decades to come. There are a plethora of business implications to consider, from emerging market segments to investment opportunities. A new wave of regulation is also building, as citizens and lawmakers try to anticipate and adapt to the challenges these new technologies and business models will create. These resources will help you understand what's at stake, and learn how industry groups and governments are responding to the IoT.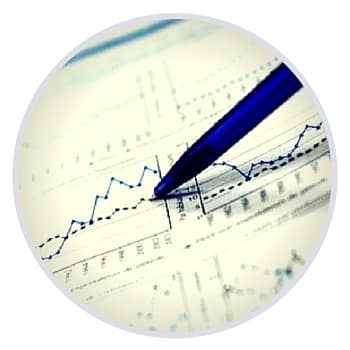 IOT MARKET SIZE
We all know the IoT is big — but just how big is it? We compare some of the most trustworthy projections for the growth of this market.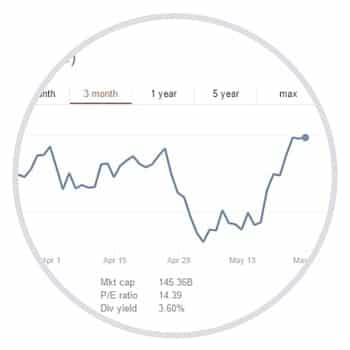 INVESTING IN IOT STOCKS
Want to add IoT companies to you investment portfolio? This guide will help you identify which companies and industries are best positioned to...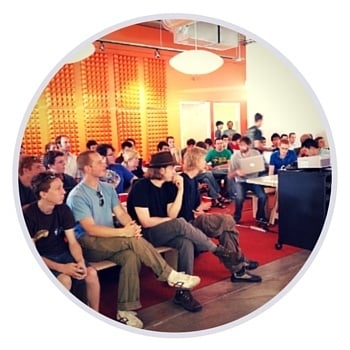 INTERNET OF THINGS ACCELERATORS
Accelerators provide the mentorship, industry connections and seed capital that are essential to the rapid rise of many Internet of Things...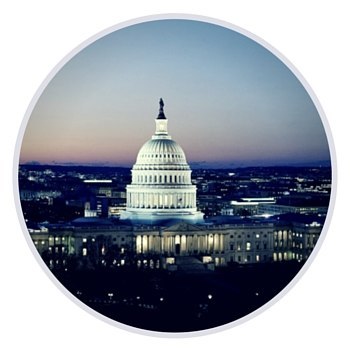 GOVERNMENT AND THE IOT
Governments around the world are recognizing the transformative power of the Internet of Things. Research dollars are flowing, and lawmakers are...