If there's one thing the Internet of Things needs, it's a common framework for allowing devices to securely and reliably connect to one another and share. IoTivity is the latest attempt at such a standard, and it brings open-source principles to the fore.
The project is sponsored by the industry group Open Interconnect Consortium and is hosted by theLinux Foundation, obviously itself a major hub for the open-source developer community and home to the AllSeen Alliance another IoT initiative based on the AllJoyn framework.
As the 50 or so members of OIC, which includes big players like Intel and Samsung, agree on basic standards for device interoperability, the IoTivity project will release an open-source implementation of software that meets those standards.
Governance of the project is independent from OIC, and contributions are welcomed from anyone. The code, like all open-source software, will be free for others to use or modify under the Apache License version 2.0 license.
A preview release of IoTivity was announced last week, and a complete release is expected to come out alongside the first version OIC's standards in a few months.
Highlights from the preview release include initial hardware support for Arduino ATMega and Due, control based on the messaging/CoAP model, an MQTT Plugin, JSON and QoS support, and built-in device discovery.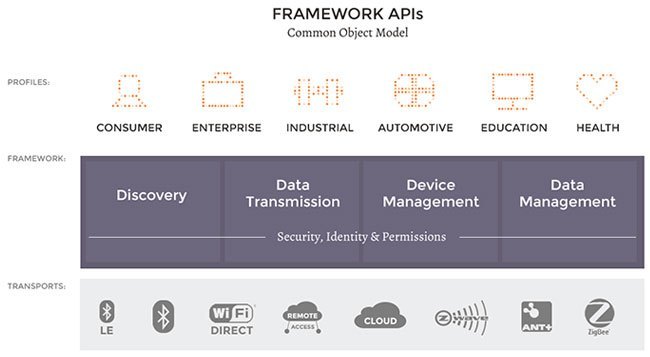 Visit IoTivity.org or their documentation page to learn more or get involved.
Related: DSA, Top IoT Alliance