Thread is one of the many attempts to create a one-protocol-fits-all networking standard for the Internet of Things by building a broad coalition of adopter companies across the IoT industry. Earlier this month one of the driving members of Thread Goup, Nest, made a play that it hopes will accelerate uptake of the protocol beyond what the alliance's own efforts can achieve: OpenThread, an open-source implementation of the Thread protocol that developers can use to create Thread-capable products.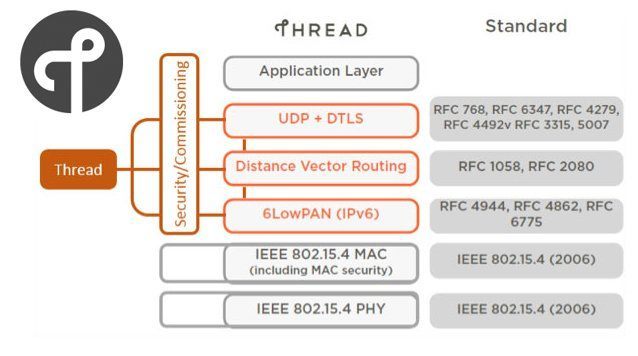 Until now, anyone has been free to implement the Thread protocol in their devices, but it was up to each manufacturer to develop its own software stack. OpenThread provides a foundation to jumpstart the process for creating new Thread products, or adding Thread support to existing products with compatible radios.
For instance, Thread uses the same radio specification that's built into ZigBee products — 802.15.4 — and Thread Group has been collaborating with the ZigBee Alliance to improve interoperability.
"Because Thread is an IPv6 networking protocol built on open standards, millions of existing 802.15.4 wireless devices on the market can be easily updated to run Thread," said Nest executive Greg Hu in apress release. "OpenThread will significantly accelerate the deployment of Thread in these devices, establishing Thread as one of the key networking technology standards for connected products in the home."
Other Thread backers are helping Nest with the open-source project, including ARM, Atmel, Qualcomm, Texas Instruments and others. And, of course, now that the source code is in the wild, anyone is welcome to submit additional improvements.
Find the OpenThread project on GitHub to learn more.
Previously: Thread Group joins the race to be the unifying IoT protocol, Thread Group's protocol is ready to tie connected products together
Related: IoT Alliances & Consortia, IoT Protocols & Standards