Long-range, low-bandwidth data networks are looking like the inevitable next wave of connectivity for the Internet of Things. Early indications have been that these networks will work a lot like the cellular world, with companies like Sigfox and Actility already partnering with traditional telecoms to deploy base stations and manage subscription plans. But a new group in The Netherlands is taking a non-profit, citizen-directed approach to rolling out a "things"-only network infrastructure that can remain free and open to all.
The Things Network launched in Amsterdam last month with the goal of building an open, decentralized and crowdsourced IoT data network using the LoRa protocol. The idea was that if just a few citizens in different neighborhoods were to purchase and host LoRa-compatible base stations hooked to their own Internet connections, they could blanket the city in connectivity that would benefit all of its residents. Within a matter of weeks, 10 local individuals and businesses had signed on.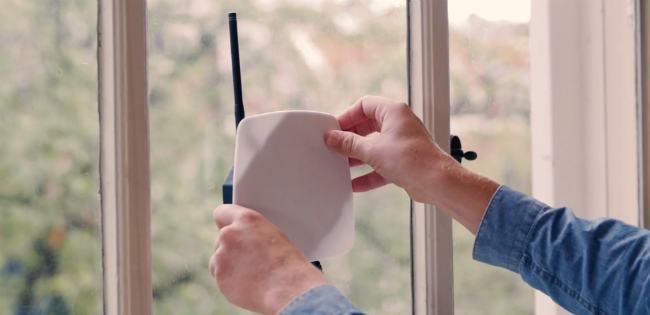 As the base stations are purchased and deployed, one of the first use-cases to test The Things Network will be a network of sensors for the many small boats that line Amsterdam's many canals. Rainwater can build up and sink the boats, so the sensors will be able to report to a boat's owner when it needs bailing out, with the option to contact a service that can handle the task for a fee.
That's just one of many examples of how a freely accessible city-wide network can make it possible for new businesses to flourish. Other proof-of-concept projects that are already planned involve connecting bicycles, solar panels, and even the docks at the Port of Amsterdam.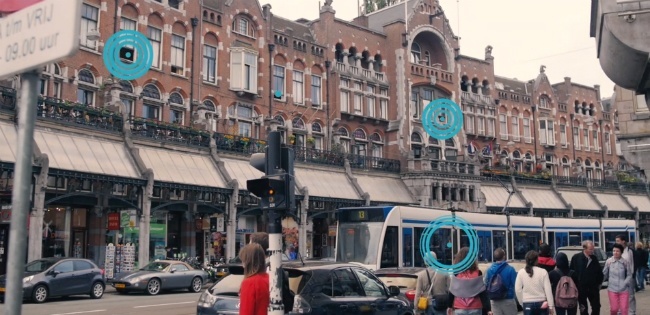 Encoded in the philosophy behind The Things Network is the idea that restricting access to the network (by subscriptions, metering, etc.) creates less overall value than the value the network itself can create as an open platform that enables its users' creativity and entrepreneurship to flourish. Which means that, as the organization's manifesto puts it, control over the network "should not be restricted to a few people, companies or nations. Instead this should be distributed over as many people as possible without the possibility to be taken away by anyone."
One roadbump on the way to a distributed, citizen-owned IoT network is that the currently available LoRa base stations are expensive pieces of equipment, costing up to $1,500. The Things Network is planning a crowdfunding campaign to design a more consumer-friendly base station that will bring the price down to $200.
Then its just a matter of convincing civic-minded users in other cities around the world to join the movement and add their own hub to the decentralized global infrastructure that The Things Network hopes to grow into. Visit the organization's website to get involved, or learn more in the video below.