Casa Jasmina
THE OPEN SOURCE WAY TO THE CONNECTED HOME
Casa Jasmina is not your typical bed-and-breakfast.
For one thing, the apartment is located on the upper floors of a repurposed Italian factory; its neighbors are a co-working lab, a makerspace, and the national offices of the Arduino project. For another, it's ground zero for a two-year experiment in building an open-source connected home -- an experiment conceived in part by futurist and science fiction author Bruce Sterling.
"A lot has already been said about the Internet of Things, so the time has come to attempt to live the dream," writes Sterling, who will act as Casa Jasmina's curator. The project will offer a different approach to the IoT, one which doesn't focus on things or gateways or cloud services. In Sterling's words, Casa Jasmina will demonstrate "a user-centered model, a citizen-centered model, an open-source collaborative model."
In building that model, Casa Jasmina will focus on contributions from the Italian tech community -- something the other co-founders, Massimo Banzi and Lorenzo Romagnoli, know a thing or two about. Both were involved in bootstrapping the country's maker and FabLab scene, and Banzi is a co-founder of the Arduino project.
Italian inventors and designers will be invited to contribute hacks, prototypes and original tinkerings in exchange for brief "residencies" in the apartment. Companies will have the opportunity to sponsor the project, either by contributing products and equipment or by supporting the work of other designers in exchange for visibility.
Eventually, Casa Jasmina will be available as a short-term rental apartment on Airbnb. The idea is not only to showcase the various contributions, but to provide the opportunity for anyone to experience a "smart" living space. And that means Casa Jasmina's focus, especially for Sterling as curator, is on projects and products that explore what it means for connected objects to integrate successfully with our mundane, everyday lives.
Sterling writes:
The vision is for Casa Jasmina to be a comprehensively smart home, with IoT technologies infusing everything from the furniture to the garden.
Learn more at casajasmina.arduino.cc, follow along on the project Github's page or listen to Sterling wax on some of the project's vision in the video below.
Related: Spimes, Wolf in Living Room, TRANSMEDIALE
Featured in Channel: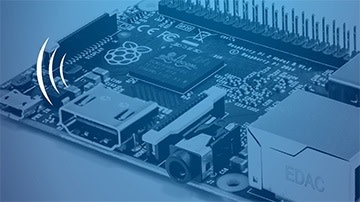 IoT Open Source
A spotlight on the products and companies
View