Made with Code
Google's Made with Code project inspires girls to learn introductory programming skills, and this holiday season the project is offering a chance to create a custom light show on one of the festive trees surrounding the White House.
The project also speaks to a few new web based programming tools like IFTTT, Zapier, and Node Red that open up interacting with connected products and systems without the requirement of being a veteran developer.
Yesterday the National Park Service conducted the annual tree-lighting ceremony, kicking off the season. Throughout the month, light patterns created with Made with Code's Holiday Lights project will be displayed on the trees representing U.S. states and territories.
The project uses Blockly, a drag-and-drop visual programming tool where premade snippets of code are represented by colorful, puzzle piece-like blocks. Aspiring coders can assemble blocks to determine the pattern and movement of the multicolored lights on their tree, and add variables to change the colors, speed, and other aspects. Each saved design is added to a queue, so users know exactly when their lightshow will appear for viewers in D.C.
At the official Google blog, vice president for engineering Pavni Diwanji (herself a mother of two girls) wrote about the sense of excitement and accomplishment that comes from using computer science in creative ways, and about the importance of giving young women the opportunity to share in that feeling.
Made with Code is "about building an ecosystem of support for girls through parents and teachers, and to show girls other women who are using CS to achieve their dreams," Diwanji wrote. "I'm looking forward to watching the designs from girls across the country lighting up the nation's capital—and inspiring my daughters and so many others with the power of code."
Try it out yourself at: https://holidays.madewithcode.com/project/lights
Related: Cheerlights
Featured in Channel: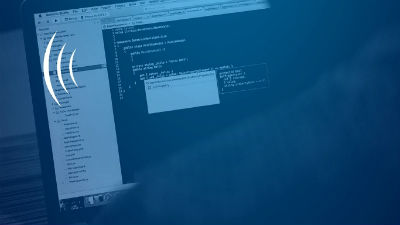 IoT Software Development Guide
A spotlight on the products and companies
View