The creators of Jewelbots, a new line of programmable bracelets with light-up, vibrating charms, are grown women pursuing their passions in computer science — and they are also unapologetically "girly".
"Being girly doesn't mean you can't also like science and technology," says COO Brooke Moreland in the company's Kickstarter video.
Moreland previously founded a style-focused social media app and was general manager of Fashion GPS, a software platform used for event management by many top brands in the fashion world. Jewelbot's CEO, Sara Chipps, is a programmer who co-founded Girl Develop It!, a nonprofit that creates opportunities for women to learn web and software development.
Like GoldieBlox, a girl-focused construction and engineering toy kit crowdfunded in 2012, Jewelbots' mission is to send a message to girls that there's a place for them in the STEM fields — and particularly in computer science, where the proportion of women entering the field peaked in the 1980s. Today, women receive less than 20 percent of computer science degrees.
"We want to inspire a deep curiosity and lasting love for computers and programming," the team writes. "A love that these girls can take with them throughout their careers and lives."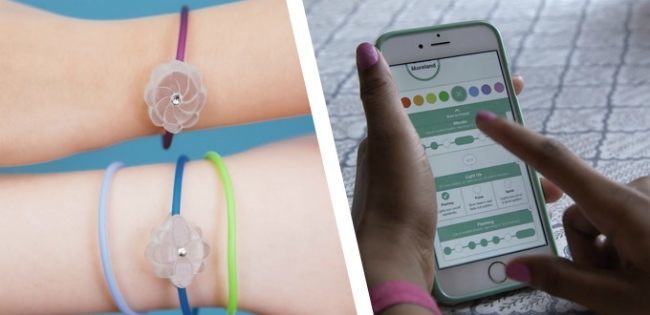 Jewelbots' flower-shaped charms conceal custom-designed circuit boards that include four multicolor LEDs, a vibration motor, and a Bluetooth radio. Simple behaviors can be programmed right out of the box through an iPhone app, without using any code. By building flowchart-like visual programs using logical "if-then" rules, girls can set their bracelet to vibrate or light up when a friend's Jewelbot is detected nearby via Bluetooth, or to exchange "secret messages" by blinking the LEDs (presumably through either Morse Code or a private "language" of symbols using agreed-upon patterns and colors).
Compatibility with the Arduino development tools unleashes Jewelbots' fully programmable powers. A little bit of code is all it takes to tie the bracelets' behavior to anything from social media activity to weather alerts. And as an open-source platform, there are almost infinite possibilities to expand and remix what Jewelbots can do by combining the bracelets with other hardware and software.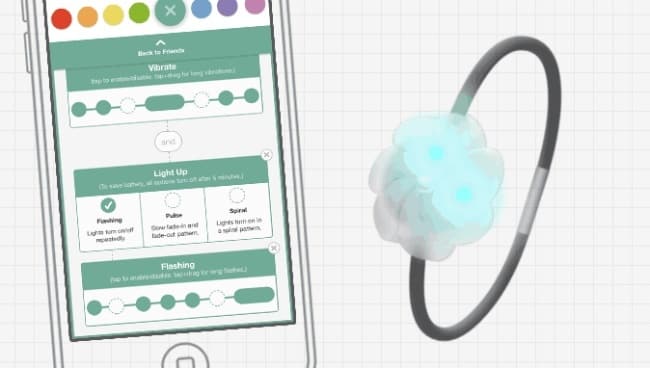 While Jewelbots isn't the first fashion-forward wearable that might appeal specifically to pre-teen and teen girls, the fact that it's so customizable adds a level of ownership that goes beyond other products. It's one thing to own a gadget that's appealing and useful, but it's something else entirely when the technology invites you to modify it to meet your individual needs and interests in ways that the designer might never have imagined. By giving young women that power, Jewelbots just might open their minds to all of the other possibilities for creating a better, more technologically "girly" world.
"We want to ignite girls' curiosity, and get them problem-solving and building solutions of their own," says Chipps in the Kickstarter video.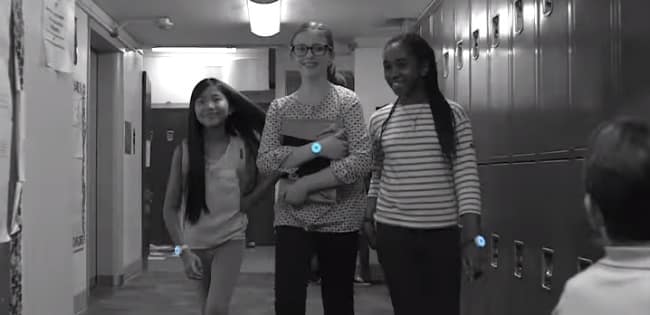 Jewelbots came up through PCH's Highway1 incubator last year, and PCH will be shepherding the company through the manufacturing process after its Kickstarter campaign wraps up on August 7. Jewelbots plans to ship in March 2016. Learn more in the video below.
Related: Made With Code, Ringly, Vive, Filip, Jumpy