Quantify Technologies, a publicly traded IoT company that develops smart/intelligent building applications and solutions has raised $5M in new capital.
The company trades on the Australian stock exchange under the ticker QFY and raised the funds by issuing 83M new shares to new and existing investors at 6 cents a share. Quantify will use the funding proceeds for the testing of an integrated Amazon Alexa/Q Device product they are developing.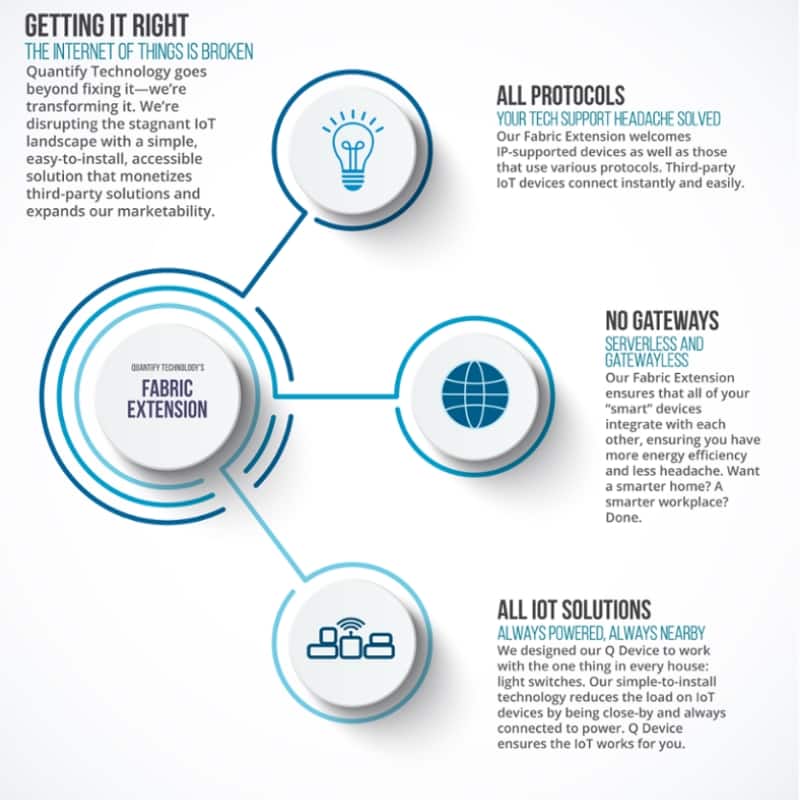 "These funds will also allow us to accelerate development of further enhancements and integrations of technologies such as Amazon Alexa to further redefine the IoT industry standard and to make our solution the platform of choice," Mark Lapins, head of Quantify Technologies.
The Q Device by Quantify can be used to control multiple IoT-based in-home devices. The core solution can be deployed at the time of a building's construction or retro-fitted later.
Rolling out IoT solutions across an enterprise is considered a tough ask, especially when organizations have heterogeneous system operating upon different standards. This is where Quantify makes a difference by eliminating the needs to install dedicated gateway devices or communications hubs. It offers a core control and reporting API for the purpose.