Fieldin, an end-to-end pest management software using sensors to automatically record field data to make any tractor smart raised $4M in new funding. The round was co-lead by Gal Ventures and Germin8 Ventures.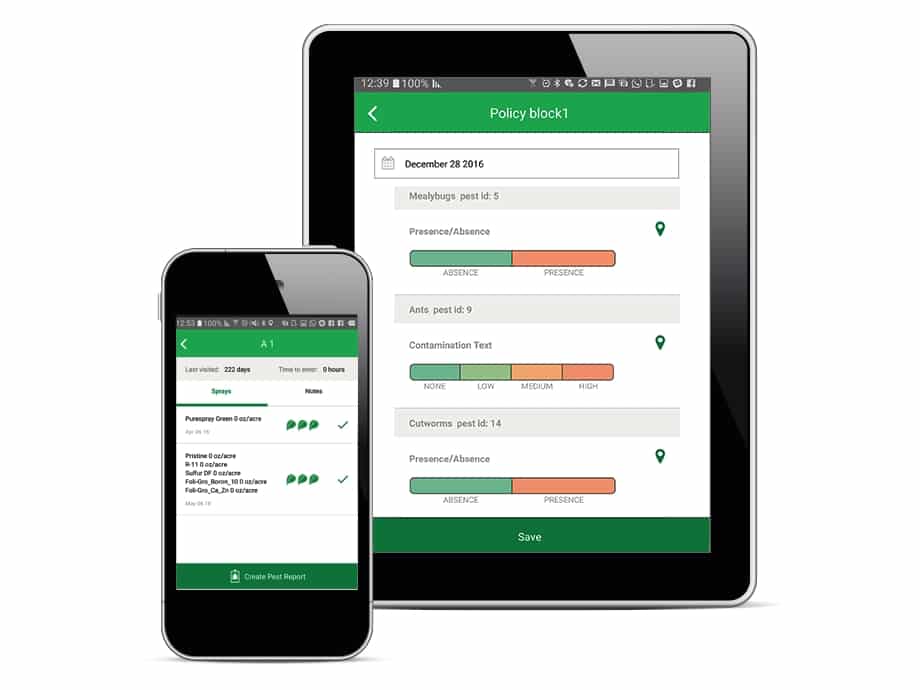 Record and organize notes automatically on a native mobile app synced to the cloud.
Fieldin operates in the AgPest (Agricultural Pesticide) market and monitors pesticide and sprays used by professional specialty crop farmers. Designed essentially for perennial crops and primarily aimed towards for orchard, grove and vineyard growers.
The startup uses its sensor-based device appended to tractors to provide real-time speed, location, coverage and efficiency logs. It then uses the data to recommend spray methods and routine helping to correct spraying mistakes. The cloud-based software of Fieldin can be used to gain a situational view of pest levels, spray history and hotspots.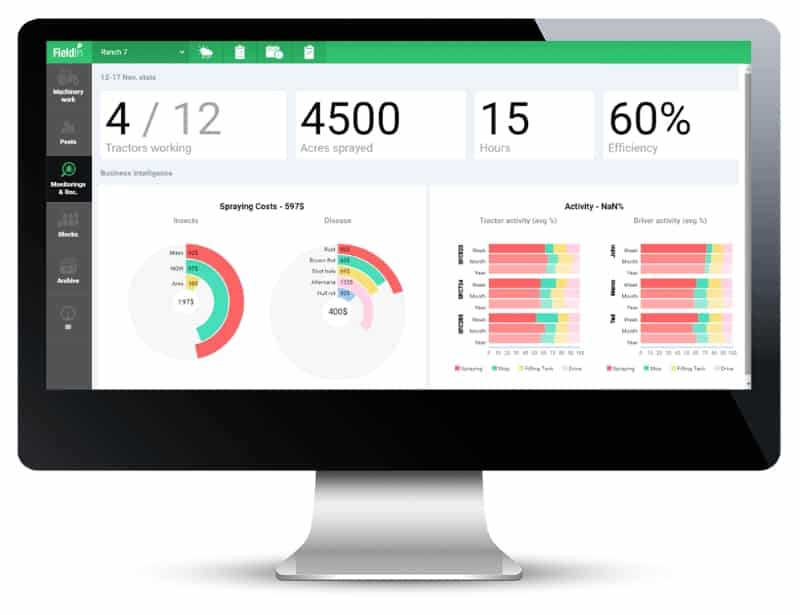 Performance reports summarizing activity trends and patterns
One of the key factors that are helping Fieldin gain a leg up over its competitors is the number of 'sprayed acres' it has monitored over the past two years (which according to the startup's own estimate equals 1 million). This has helped the startup create a vast 'AgPest Dataset'.
"Our AgPest dataset has reached a critical-mass coverage that enables us to provide unique insights on crops, chemicals, and geographies. We started our initial activities in Israel and expect to cover over 40 percent of the citrus and vine markets in 2018. Fieldin is rapidly expanding to the US, Europe and Africa, and has landed major contracts with some of the biggest names in the industry."
Boaz Bachar, Founder and CEO of FieldIn.

There's been an uptick in the number of AgTech startups using a combination of hardware and software to provide farm data. Farmobile that raised a $18.1M Series B in Nov last year also uses a small device called PUC that installs on farm machinery. It then collects data wirelessly and relays to its cloud platform where it uses analytics to help farmers take corrective actions.
Similarly, the Australian startup The Yield raised $6.5M Series A funding in April last year where by the startup provides on-farm sensors and hardware with an advanced data analytics platform for farmers to improve crop yield and reduce weather-related uncertainty.