Cog Systems, an IoT device security startup from Sydney raised a $3.5M Series A round from the Grok Ventures led by Co-founder of software firm Atlassian.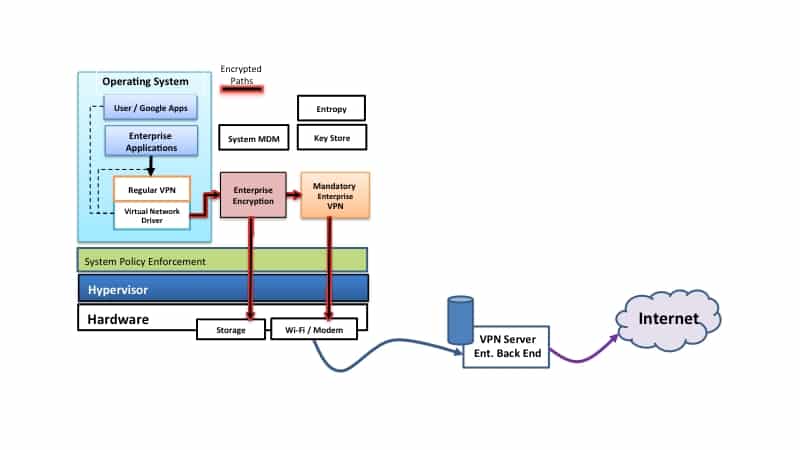 D4 Secure Mobile – Architecture
Cog Systems primarily provides device protection and secure communication via its D4 platform offering non-bypassable full disk encryption, nested VPNs, separation kernel protection, and isolated key store.
It also provides embedded software SDKs (software development kits). The startup is targeting enterprise and government customers as it recently named Immix Group as the distributor to US Local, State, and Federal government. Customers can use the technology to secure their voice, video, and call data using Cog System's D4 encryption technology. Mobile, gateways and IoT devices are the main devices secured by Cog Systems.
"Security of connected devices is increasingly an important challenge to solve. The team at Cog is world-class with deep expertise in solving complex problems."Cannon-Brookes, co-founder Atlassian

The startup plans to use the funding proceeds to open a new office in San Francisco. It already operates offices in Sydney and Chicago. "By steering the security architecture from monolithic to modular, we have brought proactive security to governments and the enterprise without compromising the user experience," said Cog Systems CEO Daniel Potts.