Pillar Technologies has developed smart sensors and ananalysis tool that addresses and solves the often costly problem ofenvironmental damage to construction sites during the construction process.
Utilizing an array of sensors strategically placedthroughout the site, Pillar collects valuable data on environmental factorsfrom humidity to noise volume and uploads it onto its cloud. From there the backend of the service analyzes the data to alert the site managers to anycurrent or potential issues, potentially saving the contractors significantamounts of time and money.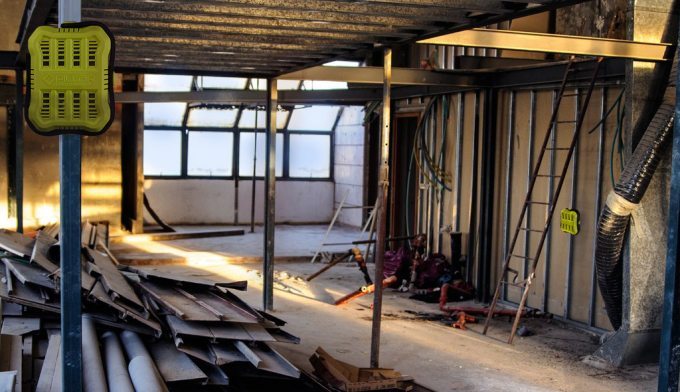 Contractors have access to their job site data 24/7 in realtime via the service's app, and receive notifications whenever Pillar detectsanything amiss.
Pillar's predictive analysis of gathered data also aims todetermine what conditions tend to cause the most accidents, allowingcontractors to adjust practices and policies to avoid costly mishaps,potentially saving thousands in court fees and compensation for injuries.