Some people take to the sea to find solitude, challenge the elements, or escape from everyday life. No doubt many of them are happy to leave the Internet back on land. But for the serious competitive sailor, any advantage is welcome—including real-time performance data from cloud-connected sensors, which is exactly what Anemomind adds to any wind-powered racing boat.
Anemomind's first product, the Anemobox, is a multifunction sensor that runs off a boat's 12-volt battery. It includes a compass, barometer and GPS chip, and can plug into standard boating instrumentation to collect wind speed data from the boat's anemometer. The device can hold 16 GB of data and connects to a sailor's smartphone or tablet via Bluetooth or Wi-Fi.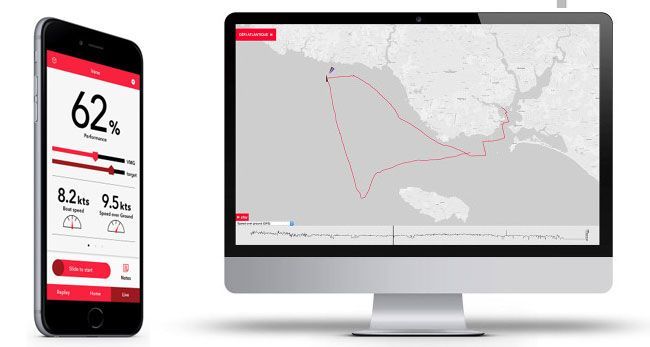 Data from Anemobox is processed by the company's cloud service, which learns the quirks of each boat over time and automatically calibrates the sensor data accordingly. Real-time performance metrics can be viewed in the mobile app, which helps sailors capture every possible bit of speed the wind can provide. The app also maps each route and can even geo-tag photos and notes. A whole trip can be "replayed" later for training purposes.
Anemobox works without a paired mobile device on the boat, but can't display real-time data—only post-race analysis is possible, once the sensor can be connected to the cloud for a data sync. But Anemomind is working on a wireless, solar-powered display that could live on the boat, which the company says should be available for the 2016 sailing season.
The Swiss startup received about $10,000 in seed money from Venture Kick last year, and is hoping to have the first version of Anemobox, along with the app and cloud service, released this month. Learn more at Anemomind.com.
Related: Real-Time Wind Mapping