To call Birdi a smart smoke detector barely scratches the surface. The wifi-enabled air quality monitor has about as much in common with traditional smoke detectors as your computer has in common with a typewriter.
Smoke is just one of the many air quality indicators Birdi monitors. Others include carbon monoxide, pollen, particulates, temperature and humidity. If any of these rise to worrisome levels, Birdi will alert you and anyone else you authorize — family, friends, neighbors — with a text message, or an automated call to a landline. That way you'll know something's wrong even when you're not at home to hear the alarm.
Because it's networked, Birdi is packed with features you've probably never thought a fire alarm could have. For instance, if the alarm in your kitchen goes off, so does the one in your bedroom — and the hallway, and the kid's room too. OK, older alarms are sometimes linked together this way with wires. But with Birdi you can open up the network and connect to your neighbors' houses too, so you'll know if an emergency there might threaten your own home or vice versa.
Some of Birdi's features are grand in scope, such as checking public air quality indexes and municipal emergency alert systems to warn you about air quality and other dangerous conditions outside the home. Others are simple but supremely welcome, like the ability to shut off the alarm from your phone when you burn some toast, and replacing that annoying low-battery beep with a simple, silent text reminder.
If all this sounds familiar, maybe it's because we wrote about this product last summer, when it was called Canary (not to be confused with that other smart home monitoring device we've written about, theCanary home security system). The name isn't the only thing that's changed since then, as the team has refined the design inside and out and improved the look of the paired smartphone app.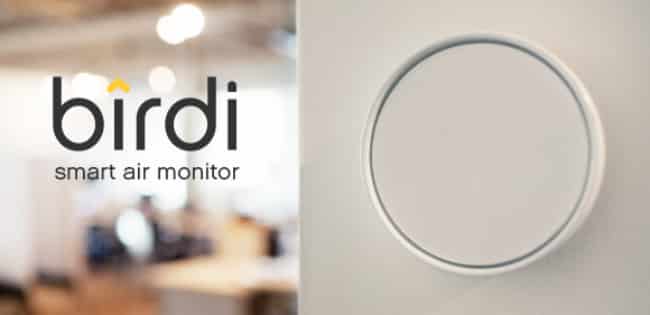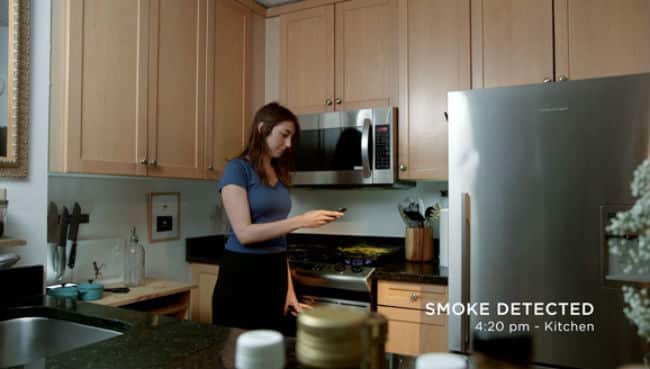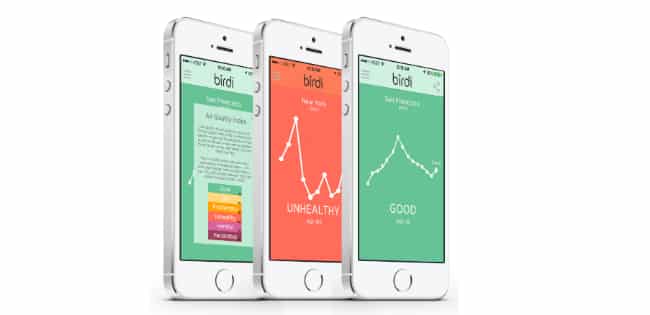 Birdi is currently in the midst of a crowdfunding push that will go toward developing an open data API, getting the necessary safety certifications, and of course moving to final production. Visit the Indiegogo campaign page to contribute, and check out the video below to learn more.
Related: Connected home products, Nest Protect