The Eggminder is the first connected device coming out of the gates for the GE and Quirky "Wink:Instantly Connected" collaborative product line.
The smart egg tray lets you know how many eggs you have left in the fridge while you are out at the grocery store via its built-in WiFi connectivity (Driven by the Electric Imp card) and the Wink smartphone app.
The tray features a sensor installed in each egg slot that can help you keep track of recommended expiration dates based on when they were first placed in the carton and a built-in LED to alert you to the freshest eggs remaining in the last batch.
Currently in the final pricing stages of development the product idea was originally submitted to the crowd developed product site by Rafael Hwang and has had over 1,266 Community influencersshape the final product during its creation.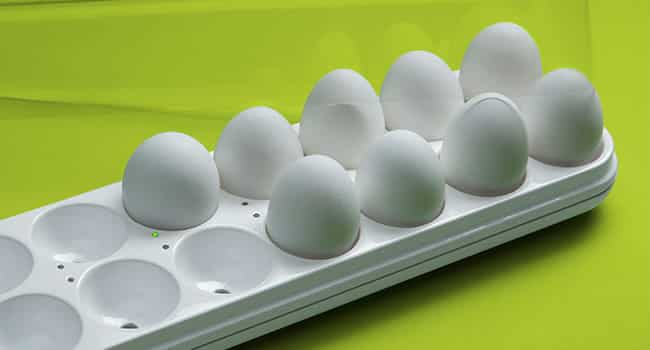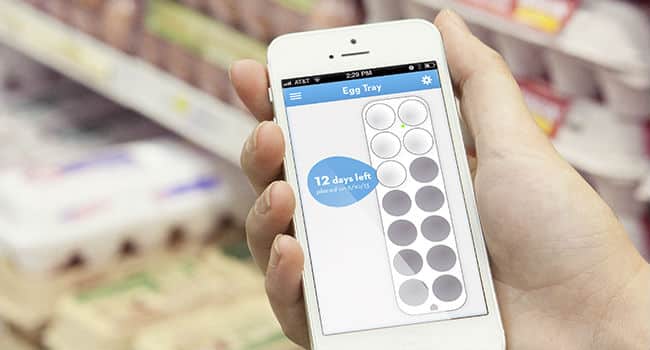 More details about the Eggminder can be found here, or you can find out more details about the Wink product line at: http://www.quirky.com/ge
Related: Hapifork, F&%kyeahinternetfridge
Additional: DigitalTrends, QZ, Quirky Blog
Via: @mims