Started by London based Laurence Kemball-Cook, Pavegen Systems is a company looking to provide cities with an alternative way to power some of their infrastructure using kinetic energy harvested from pedestrian footsteps.
Developed using at least 80% recycled materials the companies floor tiles will produce 4-8 joules (the equivalent of 8 Watt Hours) of energy when stepped on by a passer-by. 5% of that generated energy will be used to power the tiles built-in LED lighting and the remaining 95% will be stored in lithium cells for later use in lighting, signage or other low voltage applications located nearby.
The tile units also have integrated wireless technology and an API service as part of their feature set enabling information about the number of footfalls, traffic counts and total amount of energy generated for each tile to be transmitted to users for display/analysis from up to 200 meters away.
Being targeted for sales and installations in areas where other forms of renewable energy may be less effective CEO Kemble-Cook explains: "Pavegen's is charting a newcourse for off-grid localised energy generation and smart grids. It's quick and easy to install, and if used widely across areas of high footfall such as shopping malls, businesses and transportation hubs has the potential to have a dramatic effect on the UK's long-term carbon emission levels."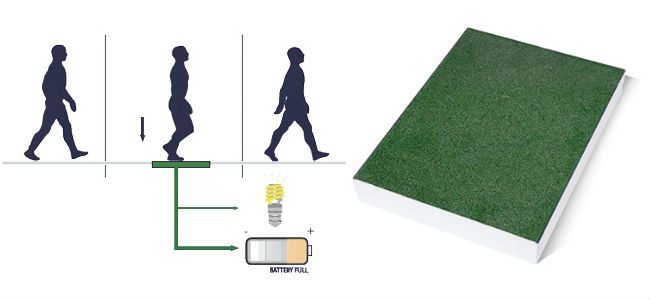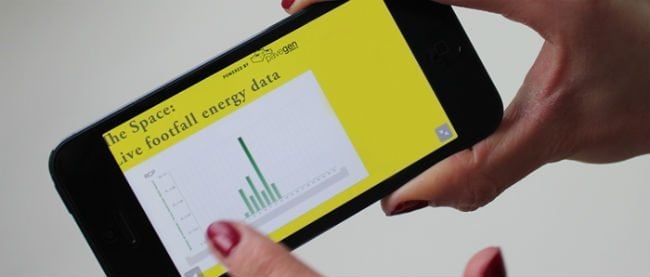 More details about the Pavegen tiles can be found at: Pavegen.com.
Related: PowerLeap, iPavement, Energy Harvesting
Additional: CEO Interview, Feasibility Analysis (PDF)