Snow Leopard protection
Panthera is a conversation organization led by Tom McCarthy focused on the world's largest and most endangered cats: tigers, lions, jaguars and snow leopards. They have recently started several initiatives employing satellite enabled GPS collars to help protect these animals.
One of these programs was implemented for the snow leopards of Mongolia where an unknown number of the animals are left (Globally it is estimated there are 3,500 to 7,000 remaining in the wild). The main threat to these animals comes from the killing of them for the pelts and bones (for use in medicine) in black markets, and in retaliation killings by herders and farmers for preying on their livestock.

As part of Panthera's research program to help better protect the animals they have tranquilized and placed a GPS-satellite collar on 14 snow leopards' to help identify their home ranges and movements within this habitat. This data has been used to warn villages via sms when the animals are close by so they can better protect their livestock from harm.
The collars are programmed to drop off after a specified period of time (currently 18-24 months), and for every one data transmission sent to the researchers via satellite, four locations are stored in the collar for later pickup and analysis. These devices have been gathering surprising data about these notoriously elusive animals. In a New York Times article on Panthera they go into more detail on the data:
If you are interested in learning more about this program you can watch a short ABC News clip on another team's similar effort (Wildlife Conservation Society (WCS) and USAID) in Afghanistan, or you can visit Panthera's site for more details on the collars and other conservation initiatives.

Additional: ABC, Tribune, NYtimes, ScienceDaily, WCS, SnowLeopard Blog, USAid.gov
Related: Detection of Hidden Hostile/Terrorist Groups in HarshTerritories by Using Animals as Mobile Biological Sensors (PDF)

Image credits: National Geographic, ABC News
Featured in Channel: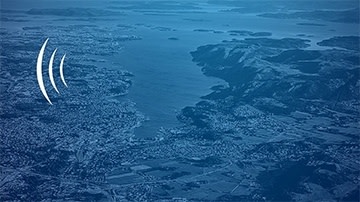 Connected Environment
A spotlight on the products and companies
View