Famatic
Connecting generations
It's an unfortunate stereotype that old folks and technology don't get along. My grandmother did her best to disprove it, emailing up a storm into her 90s -- but it's true that not everyone's parents and grandparents are so adept. If you struggle to get the older generation comfortable with social media despite their complaints that they want to be more connected to their young progeny, maybe you should jump in on the Kickstarter for Famatic.
Digital picture frames have been around for years, but Famatic innovates on the concept by assuming the person who'll be looking at the frame every day isn't comfortable uploading and managing digital photos themselves. Instead, adding pictures and videos is handled remotely, either through direct emails and website uploads or by connecting the frame to family members' Facebook and Instagram accounts (with privacy controls, of course). That way the tech-savvy in your family can make sure grandma and grandpa stay in the loop -- and in real time -- without struggling with the technology themselves.
Famatic is built like a high-end tablet computer, complete with touchscreen, speakers, camera, microphone, charging dock and internal battery, as well as a 1.5 Ghz CPU and 8 GB of internal storage. The designers want to provide the flexibility to expand the device's capabilities in the future through over-the-air software updates, which could add features like live video chat.
But even though the hardware is impressive, the software is designed to be simple: swipe to scroll through pictures, or tap an icon to choose from a number of emoticon-style "comments" that let the sharer know their photo has been seen. With no apps to switch between and no auto-corrected typos, it should be a grandparent-friendly way to let the different generations in your family interact and stay connected.
Famatic's Kickstarter runs through June 3, 2014, with plans to ship in October. Learn more atFamatic.com or by watching the video below.
Featured in Channel: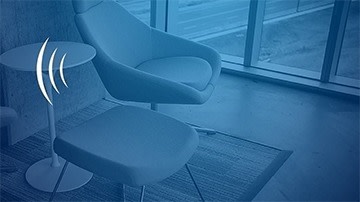 IoT Home Guide
A spotlight on the products and companies
View