Hello Lamp Post
A city-wide platform for play
Hello Lamp Post is a project developed as a collaboration between Tom Armitage, Gyorgyi Galikand PAN Studios for the Bristol Playable City contest that ran in the UK city from October to December last year.
Most of Bristol's public infrastructure has a unique identifier attached to it (postal boxes have a six figure code, benches have seven, storm drains are outfitted with 14 digits). The team's Hello Lamp project made it easy for the cities residents to engage in a collective conversation with these tax funded objects and over time with one another using simple SMS messages (Specific objects are "woken" by texting the word 'Hello + the name of the object + its code').
After waking up a specific object it responds to the person with a question from an online database; "Does being here remind you of anything?", "Do you smell something?", and "What's your favorite thing around here?". The response by the passer-by is then archived to help improve the conversation for the next person and begin the creation of a shared memory for that specific piece of infrastructure and its location in the city.
Winner of the final jury award for the Playable City contest one of the judges Tom Uglow had this to say about the project "'Hello Lamp Post! stood out with a potential for both art and play using existing urban furniture. It points to a future made up of the physical objects already around us, the 'internet of things', and the underlying complexity is made simple and easy for people by just using SMS for this project. Poetry and technology combine to create subtle and playful reflections of the world we live in. It filled me with a childish delight."

To see what conversations are happening in the city or to learn more about the project's technical requirements you can visit: Hellolamppost.co.uk/conversation

Via: Guardian
Video
https://player.vimeo.com/video/67889287
Featured in Channel: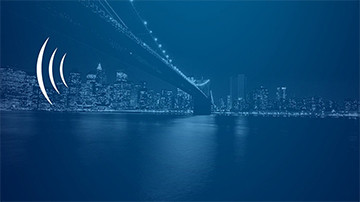 Smart City Applications
A spotlight on the products and companies
View