SUNRISE
Oceans, lakes and rivers are tricky places for connected electronics to go, but they're also full of research potential for sensor networks, autonomous robots, and other remote equipment. That's why the SUNRISE project, part of the European Union's Seventh Framework initiative, is working on creating an Internet of Underwater Things.
If you think it's hard getting good Wi-Fi or cellular reception on land, try doing it beneath the surface of the ocean. Water absorbs radio waves, so traditional communication protocols just aren't an option. Instead, SUNRISE has taken a cue from the way whales and dolphins communicate — by developing acoustic modems that transmit data via underwater sound waves.
The project is headed by a team at the University of Rome, with partners including several other universities in Europe and the U.S., as well as a NATO research center and a couple of private companies. The academic research teams run testbed implementations where new hardware and communications protocols can be tried out in a variety of marine environments, from freshwater lakes and canals to ocean harbors and coastal areas.
By combining resources and connecting researchers and equipment at all of the sites through the Internet, the project aims to develop secure, adaptable and scalable systems for taking the IoT beneath the waves. Learn more in the video below.

Featured in Channel: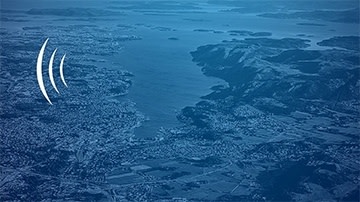 Connected Environment
A spotlight on the products and companies
View