In the past few weeks several videos have popped up providing discussion and outlooks of where our networked future may be leading us.
Below we take a look at 4 different takes on this topic:
1) Microsoft Office: Productivity Future (2011)
"Watch how future technology will help people make better use of their time, focus their attention, and strengthen relationships while getting things done at work, home, and on the go."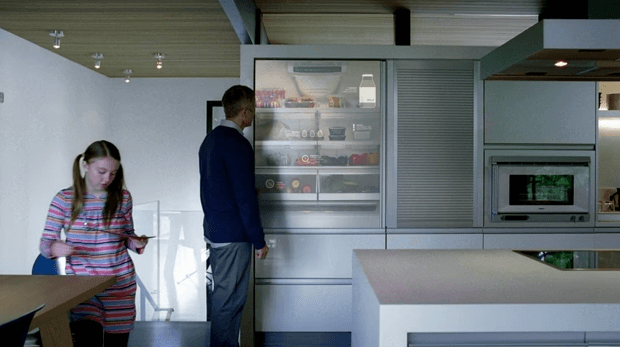 A critique of this vision for focusing mainly on interacting with "pictures under glass" offered up by Bret Victor called: A brief rant of the future of Interaction Design is worth a quick look.
2) Networked Society 'On the Brink' from Ericsson
"In On The Brink we discuss the past, present and future of connectivity with a mix of people including David Rowan, chief editor of Wired UK; Caterina Fake, founder of Flickr; and Eric Wahlforss, the co-founder of Soundcloud. Each of the interviewees discusses the emerging opportunities being enabled by technology as we enter the Networked Society. Concepts such as borderless opportunities and creativity, new open business models, and today's 'dumb society' are brought up and discussed."
This 3 minute excerpt clip from Rob Faludi might particular interest #IoT watchers as he discusses the potentials of sensor driven environments as well as his @botanicalls project.
3) The Social Web of Things from Ericsson
"Ericsson believes that in the Networked Society, more than 50 billion things will be connected, in order to make our lives and our businesses more efficient and more enjoyable."
4) Bundled, Buried & Behind Closed Doors By Ben Mendelsohn
This film focuses on the physical elements of a networked world, the buildings and equipment needed to keep it all running and how the digital world is shaping our physical environments.
"Lower Manhattan's 60 Hudson Street is one of the world's most concentrated hubs of Internet connectivity. This short documentary peeks inside, offering a glimpse of the massive material infrastructure that makes the Internet possible.
Featuring interviews with Stephen Graham, Saskia Sassen, Dave Timmes of Telx, Rich Miller of datacenterknowledge.com, Stephen Klenert of Atlantic Metro Communications, and Josh Wallace of the City of Palo Alto Utilities."