"Lift with the knees, not the back." Anyone with a physically demanding job has heard this and other advice meant to keep them safe while working, but knowing the rule isn't always enough to prevent injuries. That's why Kinetic was founded: The company's wearable technology analyzes workers' posture and movements in real time, and gives feedback to help them develop healthier habits.
Kinetic's wearable is actually two accessories: A band worn on the wrist and a sensor that can be integrated with a back brace, which many people already wear on the job to provide extra support while lifting heavy objects.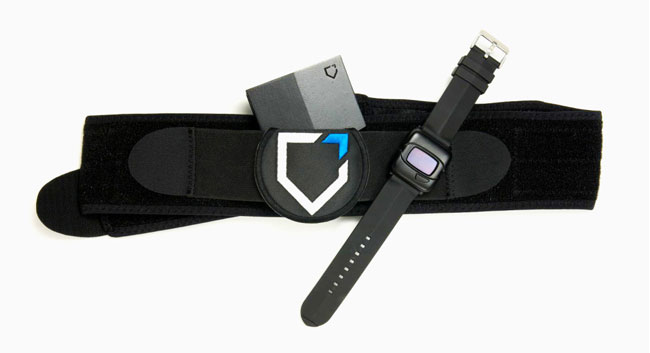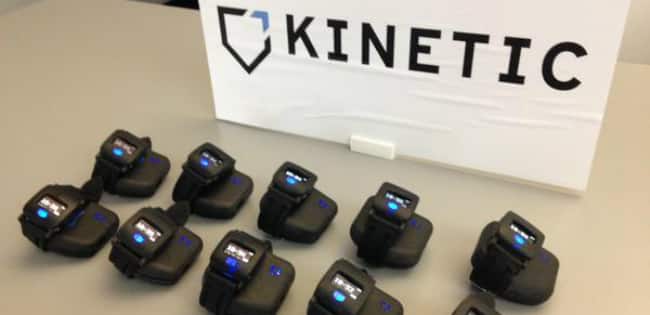 Sensors in these devices provide data about the wearer's biomechanics—how they move their body—which Kinetic's algorithms can use to diagnose poor lifting technique and predict injuries before they happen. Feedback comes in the form of blinking LEDs and light vibrations from the wristband, so users can retrain themselves to lift more safely. Managers can also review the data, which can reveal trends across the workforce that might indicate systemic problems like a lack of training or appropriate equipment, or might suggest fixes like improving the layout of a building or changing where certain things are stored.
Kinetic has already tested its technology at several warehouses across the U.S., including facilities run by Sparkfun in Colorado and Occunomix on Long Island. Two larger pilot projects are in the works at a logistics provider in Texas and a large shipping company. After tackling the industrial market, the company says it will move on to opportunities in healthcare and other fields.
Learn more at WearKinetic.com.
Related: Daqri Smart Helmet, SmartPick