The Internet of Things is full of devices that monitor the user's vital signs, from wearables that remind us to breathe deeply to fitness gadgets that track the beating of our hearts. But collecting medical-grade data — and getting it into the hands of doctors — requires a special expertise, and that's what Vital Connect, a Silicon Valley healthcare technology company, has done with its HealthPatch MDbiosensor.
Think of it like a bionic Band-Aid. HealthPatch contains a suite of sensors to monitor heart rate, respiration, temperature, steps taken, sleep cycle, stress levels, and whether the user has fallen or otherwise become incapacitated. Stuck to the chest, it's at most a quarter-inch thick and runs about three days on a watch battery. When it's time to dispose of the patch and battery, the electronics module can be removed and reused.
HealthPatch pairs over Bluetooth Low-Energy with a mobile device for WiFi connectivity, so patients and doctors can access real-time data (which is encrypted and compliant with HIPAA regulations on medical data privacy). The information is available through a cloud platform provided by a cardiac monitoring partner company, LifeWatch, based in Switzerland.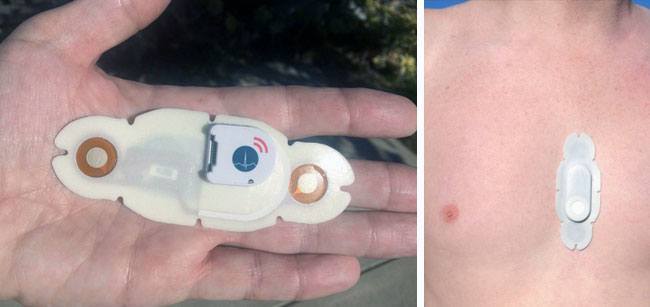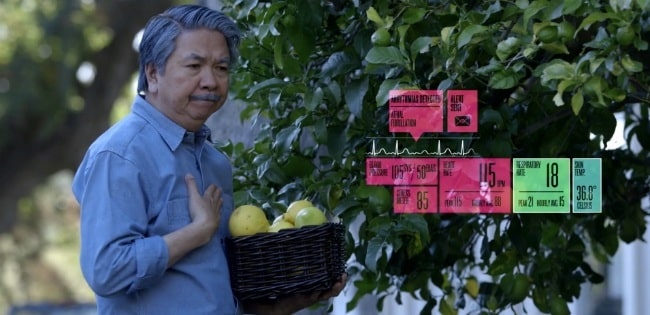 Continuous monitoring and 24/7 access to data gives doctors a detailed window into their patients' health and instant notifications of any troubling signals. It also gives patients autonomy, offering at-home or on-the-go monitoring that would otherwise tether them to bulky equipment or require an extended stay in the hospital.
Vital Connect received FDA approval for HealthPatch in August, adding to certifications for use in Canada and the European Union. To learn more, check out the company's research paper presented at the IEEE conference in 2013.
Related: AliveCor, Connected Body Products