Flic is a programmable wireless push-button that can control any number of apps, web services and device behaviors. It's a lot like bttn, but without the visual allusion to a marketing gimmick from a certain office supply store.
About the size of a quarter and covered in soft, colorful silicon, Flic is a fun physical manifestation for digital controls. It connects over Bluetooth Low Energy, and since it spends most of its time sleeping, a single coin battery can hold juice for up to 60,000 clicks.
Flic's three modes — click, double-click and hold — can each be tied to a different action. Though it doesn't quite offer hands-free operation, a single touch can execute a complex task that might otherwise require a lot of tapping on your phone's screen. You might stick Flic to your car's dashboard and set the three controls to "Skip to the next music track," "Answer a call" and "Get directions home." Use it to remotely control a camera app, buzz visitors in through a smart door lock, trigger an alarm to help you find your misplaced phone, or notify loved ones with your location or a preset message.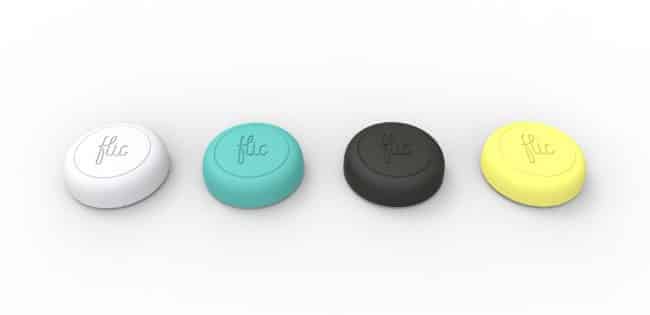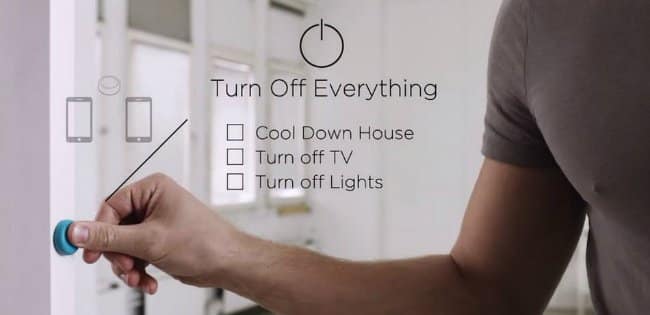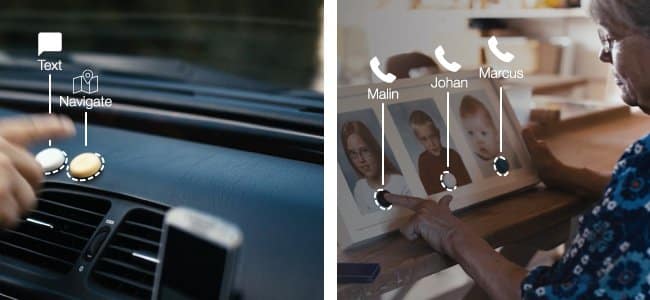 To extend the device's possibilities, Flic's developers are integrating Flic with automation platforms like IFTTT, Atooma and Logitech's Harmony smart home hub. With no limit on the number of buttons you can set up, it's easy to imagine a fully-automated smart home with a flock of Flics always within reach.
Flic is the creation of Shortcut Labs, a Swedish company that's been through the Highway1 accelerator in San Francisco. The team is raising funds on Indiegogo through Jan. 3, and plans to ship in March 2015. See the video below to learn more.
Related: bttn, Bluetooth Tracker Devices