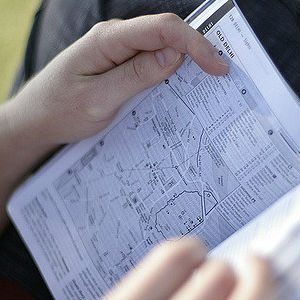 A background guide to the Internet of Things. From the "hype cycle" to emerging trends, quickly get up to speed on the IoT.
The Internet of Things sits at the intersection of sensors, networks, design, business models, and a wide range of industries. At its simplest, the IoT is the idea that wireless communication and digital intelligence can be embedded into everything around us — clothing, vehicles, buildings, flowerbeds, even the ground beneath our feet. Underlying this transformative concept are complex and interwoven layers of physical, digital and human infrastructure that will allow billions of devices to collect, transmit and receive data through the Internet. Like other great technological shifts throughout history, the IoT is changing the way we work, the way we play, the way we learn and the way we organize societies. It has the potential to make us better informed, healthier, more productive, and more connected; and it introduces new challenges for privacy, safety and regulation. Whether you are a technology enthusiast, a business leader, a lawmaker, or a concerned citizen and consumer, it's crucial that you understand the Internet of Things.
The following Channel Guide will help you:
Get better acquainted with the history of the Internet of Things, learn how the term was coined, and locate additional resources to help navigate subject in further detail.
Understand the terms and technologies of the IoT, from hardware and software to communications standards and protocols.
Find examples of the companies, people and projects that are defining the IoT field and driving its development.
The Internet of Things is a complex subject that includes a broad range of technologies and industries
We've collected these resources to ease your entry into the topic.
Start by reviewing key terms, then dig deeper by checking out the history of the term.
What is the Internet of Things?
At its most basic form the Internet of Things consists of.
Individual Objects to "Things" of large scales (like cities)
Adding:
Unique identifiers
Sensors/Actuators
Connectivity
With this combination of items and technologies you open up a world of potential interactions that overlay both the physical and digital worlds.
Physical Internet
Ubiquitous Computing
Ambient Intelligence
Machine to Machine (M2M)
Industrial Internet
Industry 4.0
Web of Things
Connected Environments
Smart Cities
Spimes
Everyware
Pervasive Internet
Connected World
Wireless Sensor Networks
Situated Computing
Future Internet
Embedded Computing
Embedded Internet
Web 3.0
Web 4.0
Physical computing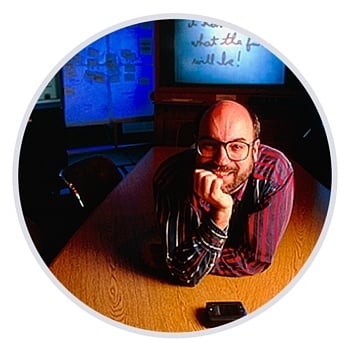 IOT HISTORY
Ok, now that we have a general idea of the topic.
Where did the term "Internet of Things" come from?
In 1999 the term "Internet of Things" was coined by MIT alumni Kevin Ashton with his work with RFID tags. 
That being said the technologies and the vision behind what they were capable goes back much further than this.
Internet of Things (IoT) Technologies
The IoT is enabled by a wide range of technologies and systems.
Individual devices are made up of physical components like sensors, actuators, batteries and radios.
Smart systems are created by the addition of software, cloud computing and APIs.
Networked communication between devices, users and the cloud is enabled by a variety of standards and protocols, which are defined and developed by the IoT community through industry groups and regulatory bodies.
Explore the resources below to learn more about these technological foundations that make the IoT possible. ​​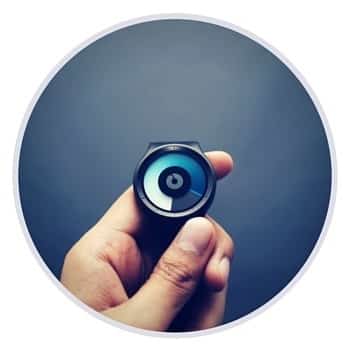 IOT TECHNOLOGY OVERVIEW
Learn about the many layers of the Internet of Things "tech stack" — from the tiniest system-on-a-chip to the most advanced machine-learning...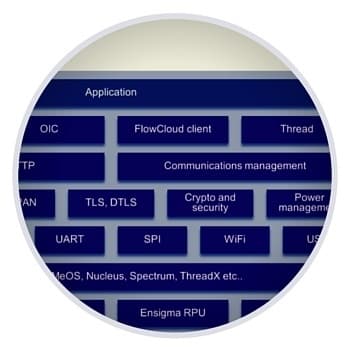 IOT SOFTWARE GUIDE
Software is key at every layer of the IoT: lightweight operating systems for embedded devices; mobile and web apps; cloud-based platforms;...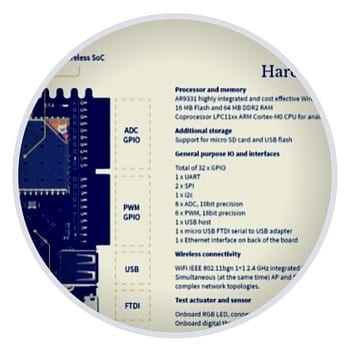 IOT HARDWARE OVERVIEW
Innovations in small, inexpensive computing chips have accelerated the rate at which everyday objects are joining the Internet of Things. Discover...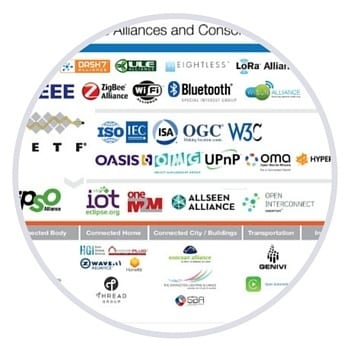 PROTOCOLS AND STANDARDS
The IoT relies on a variety of standards and protocols — some that have been the bedrock of the Internet for decades, and others that are emerging...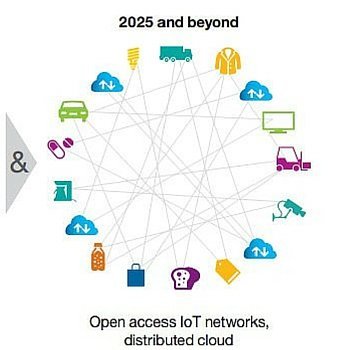 BLOCKCHAINS AND THE IOT
The blockchain was popularized by cryptocurrencies like Bitcoin, but its model of decentralized transactions is finding broad application in the...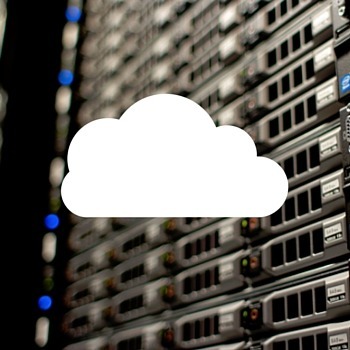 IOT CLOUD PLATFORMS
Managing the billions of devices and trillions of data points generated by the IoT is no small task. Cloud platforms offer vast computational...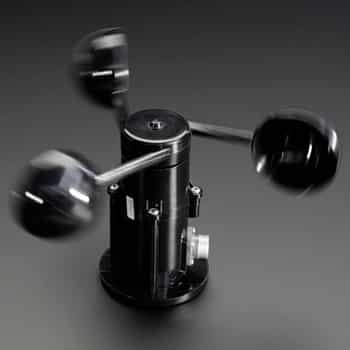 SENSORS AND ACTUATORS
The Internet of Things is sort of like a vast organism, a hybrid between the physical and the digital. Sensors provide a data-driven awareness of...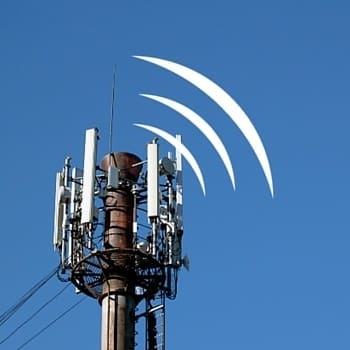 LONG RANGE IOT PROTOCOLS
The communications needs of the Internet of Things are different from the needs of laptops and mobile phones. New networks are emerging to provide...
Just as the Internet was praised for democratizing the ability to publish and share information, the Internet of Things is now democratizing the ability to create hardware and software.
Alongside the proliferation of IoT consumer products and business applications, the building blocks of connected technology are more available and less expensive than ever before.
Check out these resources to learn about some of the most popular ways to tinker with IoT technologies, from DIY kits and prototyping hardware to open-source software projects that are free to use in your own creations.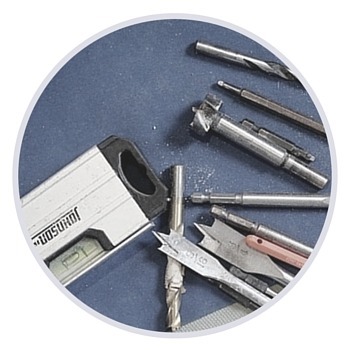 DIY HANDBOOK
Everything you need to get started developing your own IoT hardware and software projects.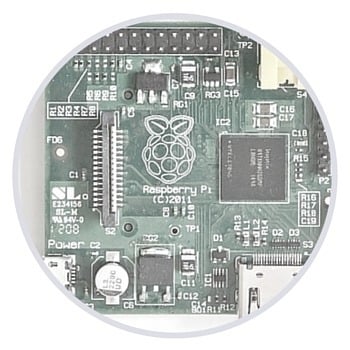 RASPBERRY PI PROJECTS
Learn about the options for adding wireless connectivity to your Raspberry Pi computer hardware, and find example projects and documentation for...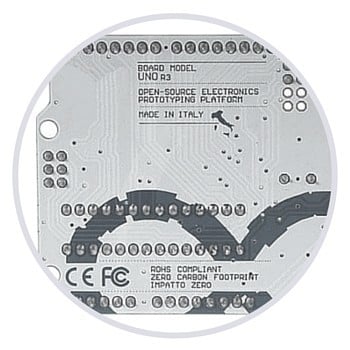 ARDUINO PROJECTS
Learn about the options for adding wireless connectivity to your Arduino computer hardware, and find example projects and documentation for...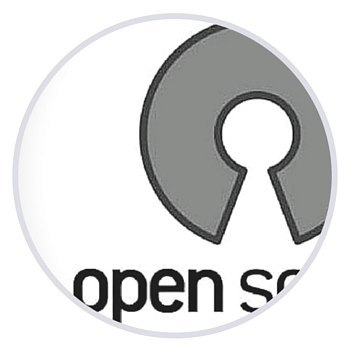 OPEN SOURCE GUIDE
The open-source philosophy infuses the Internet of Things as developers share their work and add fresh ideas to existing projects. Find stuff to...
Every industry will eventually be impacted by the IoT, with economic and regulatory effects cascading through the decades to come.
There are a plethora of business implications to consider, from emerging market segments to investment opportunities. A new wave of regulation is also building, as citizens and lawmakers try to anticipate and adapt to the challenges these new technologies and business models will create.
These resources will help you understand what's at stake, see what companies are competing, and learn how industry groups and governments are responding to the IoT.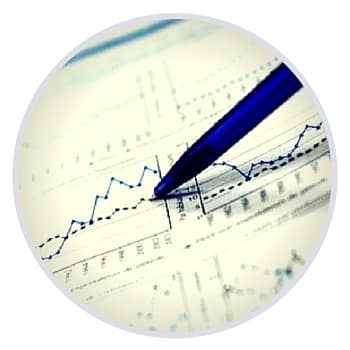 So we know that IoT technologies are going to make impacts across vertical industries as well as create their own new set of horizontal markets.
How much economic impact should we expect to see?
Several years ago the market for connected products and services was promising eye popping growth numbers of up to 100 billion units. Today, a majority of forecasts show a more tampered 20 billion or 30 billion units (while a few others say we are saying we are still severely underestimating size of impact).
The sections below point to the resources for the market as a whole, geography and specific device components (connectivity, hardware, etc)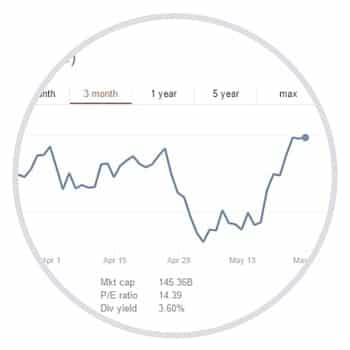 INVESTING IN IOT STOCKS
Want to add IoT companies to you investment portfolio? This guide will help you identify which companies and industries are best positioned to...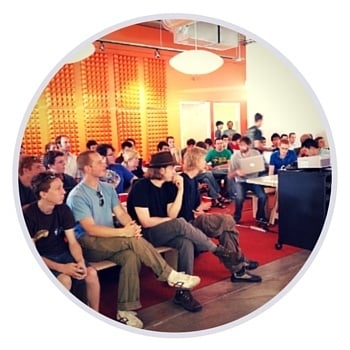 INTERNET OF THINGS ACCELERATORS
Accelerators provide the mentorship, industry connections and seed capital that are essential to the rapid rise of many Internet of Things...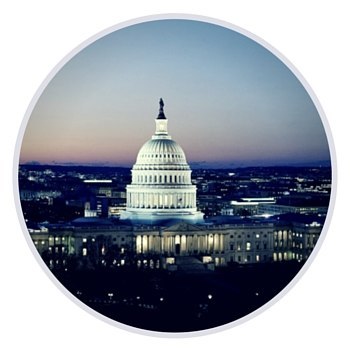 GOVERNMENT AND THE IOT
Governments around the world are recognizing the transformative power of the Internet of Things. Research dollars are flowing, and lawmakers are...
Business is booming in the IoT industry as companies new and old compete to out-innovate each other and capture market share.
Silicon Valley giants like Google, Apple and Amazon are competing for control of the IoT ecosystem, while established manufacturers of appliances, autos and home entertainment systems are adapting IoT technologies to their existing product lines.
At the same time, an explosion of startups has taken advantage of venture capital and crowdfunding platforms to break onto the scene and establish new niches offering smart consumer goods and software-as-a-service platforms.
The field is now rife with new investments, acquisitions and mergers. Use these resources to find companies, track investment activity, and explore the business landscape of the IoT industry.​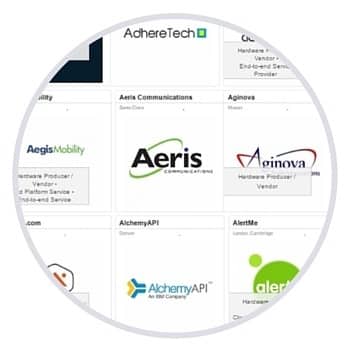 COMPANY DIRECTORY
Browse our directory of IoT companies, sorted by sector, location and technology.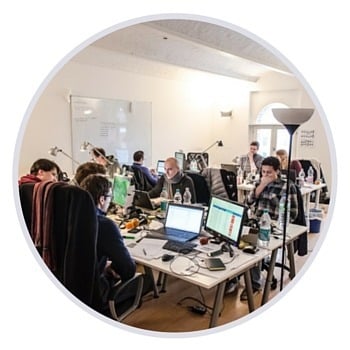 STARTUPS
The IoT is growing at breakneck speed, with startups constantly winking in and out of existence. Here's a snapshot of the newest players.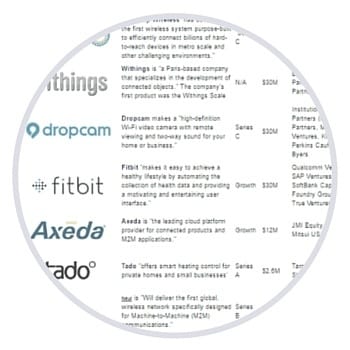 INVESTMENT DATABASE
Our investment database tracks the flow of money through the IoT landscape. See who's betting on whom, and follow each company's progress from...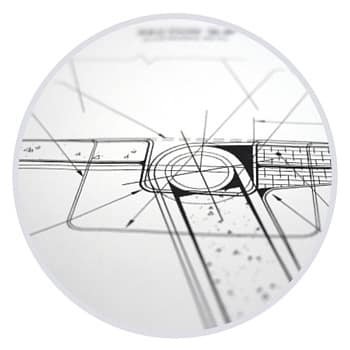 IOT SYSTEM INTEGRATORS AND SOLUTION PROVIDERS
Building products and services for the IoT can be a challenge, especially at the scale needed to serve large industries and enterprise players....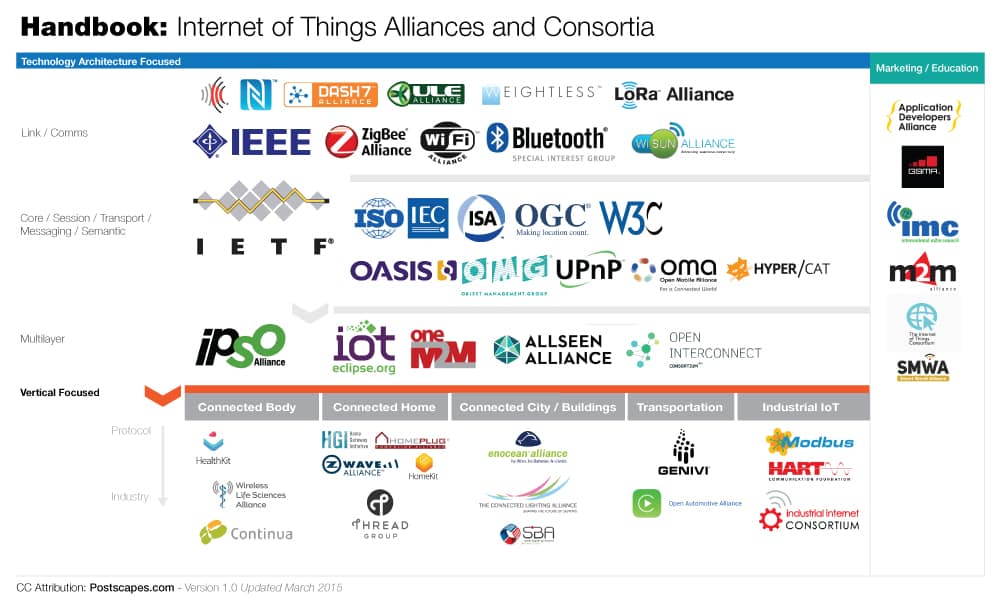 IoT Alliances and Consortium
As wireless communication technologies proliferate and new user experience needs arise, industry players are realizing the need for consistent standards and broad interoperability to make the Internet of Things a seamless, connected ecosystem. A number of IoT-focused alliances and consortia have formed in recent years to meet the new needs of the IoT.
Technology Architecture Focused 


Core / Communication / Messaging

"IEEE's core purpose is to foster technological innovation and excellence for the benefit of humanity."

Social: Twitter

Membership:
$13.50-$193
- IEEE IoT Technical Community is complimentary

License:
Licensing Agreements

IoT Related Work

IEEE 802.3 Ethernet

IEEE 1901 - Broadband over Power Line Networks

IEEE 802.15.4e - IEEE Standard for Local and metropolitan area networks

IEEE 802.15.4g - Physical Layer (PHY)

IEEE 802.11 - WiFi

Additional

Link/Comms Focused:

RFID Consortium
"Comprised of numerous industry leaders involved with radio-frequency identification (RFID) technology. The goal of the RFID Consortium is to promote adoption of UHF RFID technology by offering all industry participants access to patents essential to practice the UHF RFID Standards announced by EPCglobal and ISO (International Organization for Standardization) at a reasonable cost."

NFC Forum
"Was formed to advance the use of Near Field Communication technology by developing specifications, ensuring interoperability among devices and services, and educating the market about NFC technology." - NFC Spec

Dash 7 Alliance
"A non-profit mutual benefit corporation formed to foster the existence and the further development of the DASH7 protocol specification (based on ISO 18000-7)." - Spec

Bluetooth SIG
"The mission of the Bluetooth SIG is to strengthen the Bluetooth brand by empowering SIG members to collaborate and innovate, creating the preferred wireless technology to connect diverse devices."
- IoT Page

Wifi Alliance
"Wi-Fi Alliance® is the worldwide network of companies that brings you Wi-Fi®."
- Wi-Fi Aware

Zigbee Alliance
"The ZigBee Alliance is an open, non-profit association of approximately 400 members driving development of innovative, reliable and easy-to-use ZigBee standards. The Alliance promotes worldwide adoption of ZigBee as the leading wirelessly networked, sensing and control standard for use in consumer, commercial and industrial areas." - Specs

The ULE Alliance 
"Promotes the worldwide allocation and market adoption of the ULE technology, the leading control network eco-system for home and building use. ULE benefits from the maturity, existing supply chain, and install base of DECT" - DECT (PDF)

Wi-SUN Alliance
"Seeks to advance seamless connectivity by promoting IEEE 802.15.4gTM standard based interoperability for global regional markets."

World Wide Web Consortium (W3C)
"An international community that develops open standards to ensure the long-term growth of the Web." - Web of Things Interest Group

Long-Range

"The LoRa™Alliance Wide Area networks for Internet of Things was initiated by industry leaders with a mission to standardize Low Power Wide Area Networks (LPWAN) being deployed around the world to enable Internet of Things (IoT), machine-to-machine (M2M), and smart city, and industrial applications"

Social: Twitter

Founding Members:
Actility, Cisco, Eolane, IBM, Kerlink, IMST, MultiTech, Sagemcom, Semtech, Microchip Technology, Bouygues Telecom, KPN, SingTel, Proximus, Swisscom, and FastNet (part of Telkom South Africa)

Total Members: 16 (as of March. 2015)

Annual Dues:
N/A

Details:
N/A

License / Protocol / Certification:
Protocol: LoRaWAN network protocol
License: Eclipse Public License

LoRaWAN network protocol Tech Overview

Data Rates: Range from 0.3 kbps to 50 kbps.

Distance: 100 km (62 miles) in favorable environments

Battery: Sensors can run for 10 years or more on a single AA battery

Security:

Unique Network key (EUI64) and ensure security on network level
Unique Application key (EUI64) ensure end to end security on application level
Device specific key (EUI128)

IBM LoRa WAN in C
- Eclipse Public License

"The Weightless SIG was formed to coordinate and enable all the activities needed to deliver the Weightless standard.

Weightless-N Standard will provide uplink connectivity based on Ultra Narrow Band technology"

Social: Twitter

Founding Members:
Neul, Landis+Gyr, Cable & Wireless, and ARM

Total Members: 2031 (as of March. 2015)

Annual Dues:
Observer: Free
Associate Member: £900
Core Member: £3500-£14000
Promoter:

License / Protocol / Certification:
Protocol: Weightless-N
License: For terminals and related products a royalty-free regime is used. For base stations a "Free, Reasonable and Non-Discriminatory" (FRAND) regime is in place.

Weightless-N Overview

Designed to operate in Industrial, Scientific and Medical (ISM) spectrum. These sub-1GHz frequency bands - 868MHz in Europe, 900MHz in the US

Frequency hopping to provide best in class interference tolerance

Data Rates: Range from 100 kbps to 16 Mbps

Security:
Weightless has adopted the shared secret key regime. This requires that a 'secret number' be held securely in both a Weightless controlled central server and in the edge device.

- Details

"The Internet Engineering Task Force (IETF) is a large open international community of network designers, operators, vendors, and researchers concerned with the evolution of the Internet architecture and the smooth operation of the Internet. It is open to any interested individual."

Membership:
"There is no membership in the IETF. Anyone may register for a meeting and then attend. The closest thing there is to being an IETF member is being on the IETF or Working Group mailing lists"

Details:
Governance, Working Groups

License / Protocol / Certification:
IP Rights

IoT Related Work

DTLS - Datagram Transport Layer Security

UDP - User Datagram Protocol

IPv6 - Internet Protocol, Version 6

CoRE is providing a framework for resource-oriented applications intended to run on constrained IP networks.

ROLL - Routing Over Low power and Lossy networks

CoAP - Constrained Application Protocol

6LoWPAN - IPv6 over Low power Wireless Personal Area Networks

XMPP - Extensible Messaging and Presence Protocol - XMPP IoT

HTTP - Hypertext Transfer Protocol

"ISO (International Organization for Standardization) is an independent, non-governmental membership organization and the world's largest developer of voluntary International Standards."

Members:
ISO is an independent, non-governmental organization made up of members from the national standards bodies of 163 countries.

Membership (PDF):
ISO has one member per country.
Full members, Correspondent members, Subscriber members: Fees are calculated using a unit value and by allocating a number of units to each member. Full member units vary according to economic importance (gross national income, exports and imports)

Details:
Governance

License / Protocol / Certification:
Standards
Licensing Agreement

IoT Related Work

- IoT Report (PDF)

"SWG 5 concludes that the IoT is here now, not just a university challenge and that standardization will be an important part of the needs. The tremendous number of standards identified by AHG3, along with the recognition that this is only a fraction of the number, highlights what an important part that JTC 1 has to play.

Creating a reference architecture and providing a gateway for standards developed in the various JTC 1 committees will provide a massive benefit to the industry."

ISO/AWI 18575 -
Internet of Things (IoT) in the supply chain

IEC - International Electrotechnical Commission
"The International Electrotechnical Commission (IEC) is the world's leading organization that prepares and publishes International Standards for all electrical, electronic and related technologies." - IoT Working Group

OGC
"The Open Geospatial Consortium (OGC) is an international industry consortium of 511 companies, government agencies and universities participating in a consensus process to develop publicly available interface standards. OGC® Standards support interoperable solutions that "geo-enable" the Web, wireless and location-based services and mainstream IT." - SensorThings WG

"OASIS is a non-profit consortium that drives the development, convergence and adoption of open standards for the global information society."

Founding Members:
AIS, ArborText, Avalanche, Computer Task Group, Database Publishing Systems, EBT, Fulcrum, InfoDesign, Information Dimensions, Intergraph, Interleaf, Open Text, Object Design, Officesmith/CTMG, Oracle, SoftQuad, XSoft

Total Members: "600 organizations and individual members in more than 65 countries." (as of Jan. 2015)

Annual Dues:
Foundational: $44,000 - $50,000
Supporting: $11,025 - $17,650
Contributing: $1,210 - $8,825

Details:
Governance, Meeting Notes

License / Protocol / Certification:
Protocol: Various
License: Oasis IPR details

AMQP: Advanced Message Queuing Protocol
- Royalty free license

"An open standard for passing business messages between applications or organizations. It connects systems, feeds business processes with the information they need and reliably transmits onward the instructions that achieve their goals."

MQTT: Message Queuing Telemetry Transport
- Royalty free license

"It was designed as an extremely lightweight publish/subscribe messaging transport."

oBIX: Open Building Information Exchange

"OMA is a non-profit organization that delivers open specifications for creating interoperable services that work across all geographical boundaries, on any bearer network. OMA's specifications support the billions of new and existing fixed and mobile terminals across a variety of mobile networks, including traditional cellular operator networks and emerging networks supporting machine-to-machine device communication."

Social: Twitter

Founding Members:
Open Mobile Alliance was created by consolidating the efforts of the supporters of the Open Mobile Architecture initiative and the WAP Forum. In addition, the SyncML initiative, Location Interoperability Forum (LIF), MMS Interoperability Group (MMS-IOP), Wireless Village, Mobile Gaming Interoperability Forum (MGIF), and Mobile Wireless Internet Forum (MWIF) have consolidated into the Open Mobile Alliance.

Total Members: 101

Annual Dues: 
Sponsor: $65,000 USD
Full: $25,000 USD
Associate: $5,500 USD
Supporter: $600 USD
Explorer: $650 USD
Government: free of charge5

Details:
Governance (PDF), Meeting Notes

IoT Related Work

"OMA Lightweight M2M standard for Device Management, Network Mangement and Application Data for the Internet of Things. This new CoAP and DTLS based standard provides a complete system interface solution for M2M devices and services."

"The motivation of LightweightM2M is to develop a fast deployable client-server specification to provide machine to machine service.

LightweightM2M is principly a device management protocol, but it should be designed to be able to extend to meet the requirements of applications. LightweightM2M is not restricted to device management, it should be able transfer service / application data.

LightweightM2M implements the interface between M2M device and M2M Server. It provides a choice for the M2M Service Provider to deploy a M2M system to provide service to the M2M user."

"The Object Management Group® (OMG®) is an international, open membership, not-for-profit technology standards consortium."

Social: Twitter

Founding Members:
Hewlett-Packard, IBM, Sun Microsystems, Apple Computer, American Airlines and Data General

Total Members: 101

Annual Dues:
$550-$75,000

License / Protocol / Certification:
IPR Policy

IoT Related Work

DDS - Data Distribution Service

"Data-Distribution Service for Real-Time Systems (DDS) is the first open international middleware standard directly addressing publish-subscribe communications for real-time and embedded systems."

- IoT Page

Additional Notes: 
The Industrial Internet Consortium (IIC) is managed by OMG.

"The Forum's goals are to allow devices to connect seamlessly and to simplify network implementation in the home and corporate environments. Toward this end, UPnP Forum members work together to define and publish UPnP device control protocols built upon open, Internet-based communication standards."

Social: Twitter

Founding Members:
14 companies including Microsoft, Intel, HP, Sony, Canon, Panasonic, and others

Total Members: 1028

Annual Dues:
Basic: Free
Implementer: $5,000
Steering Committee: $15,000

Details:
Governance (PDF), Meeting Notes

License / Protocol / Certification:
Protocol:
Universal Plug and Play (UPnP)
Device Control Protocol (DCP)
IPR Policy
Certification

IoT Related Work

UPnP+
• UPnP Cloud based on RFC 6120, 6121 [XMPP]
• IPv6 support
• Application Management

UPnP IoT solves:

Aggregating devices sensor and actuator data in a local network
Observing and controlling those devices from anywhere agnostic to any platform
Sharing information on a predefined granularity basis across networks with anyone
Deciding what, when and with whom to share lies with the owner of the device
Securing all communication

Additional Protocols and Initiatives:

ETSI 
"Produces globally-applicable standards for Information and Communications Technologies (ICT), including fixed, mobile, radio, converged, aeronautical, broadcast and internet technologies" - IoT Focused Protocols including Low Throughput Networks (LTN)

Semantic

"HyperCat is unified in its drive in enabling data discovery and interoperability.

The HyperCat Consortium aims to create an inclusive one-stop shop of best practice IoT implementation through the sharing of knowledge of processes and applications."

Social: Linkedin

Founded by 8 consortia:
DISTANCE, EyeHub, IoTBay, i-MOVE, OpenIoT Smart Streets, Stride

Total Members: 40+ (as of Jan. 2015)

Annual Dues:
N/A

License / Protocol / Certification:
Protocol: Hypercat
License: CC Attribution 3.0 Unported

Additional Notes:
Funded with £1.6million from the UK Technology Strategy Board


Tech Overview

"HyperCat makes services machine-browsable"

JSON-based hypermedia catalogue format for exposing collections of URIs.

Each HyperCat catalogue may expose any number of URIs, each with any number of RDF-like triple statements about it.

1.1 Specification
Metadata Properties

- Wiki

Multilayer / Stack Initiatives

"The AllSeen Alliance is a nonprofit consortium dedicated to enabling and driving the widespread adoption of products, systems and services that support the Internet of Everything with an open, universal development framework supported by a vibrant ecosystem and thriving technical community."

Founding Members:
Electrolux, Haier,LG, Microsoft, Panasonic, Qualcomm, Sharp, Silicon Image, Sony, Technicolor, TP-Link

Total Members: 100+ (As of Jan 2015)

Membership Pricing:
Premier $300k ($250k following years)
Community Members ($5k-$50k depending on size)

Details: Governance, Meeting Notes

License / Protocol / Certification
Protocol: Alljoyn
License: ISC license
Certification Details

Additional Notes: A Linux Foundation Collaborative Project, Winner of IoT Awards


Platform Support: 
RTOS, Arduino, Windows, Linux, Android, iOS, OS X, OpenWRT, and as a Unity plug-inDevice Support Limit:
Driven by available bandwidthNotable Working Groups / Focus:
Analytics and Telemetry, Connected Lighting, Smart Home - Complete list

Tech Coverage
Discovery: Onboarding
Message Routing:
Security: Encryption & AES128) and authentication (PSK, ECDSA)
Interoperability:
Transport Layer Support: Agnostic - Supports physical layers that provide an IP stack -- WiFi, WiFi-Direct, Ethernet and Powerline. Support for Bluetooth LE, 6LowPan, ZigBee or Z-Wave using Gateway Agent
API Reference

"The Open Interconnect Consortium (OIC), will define the connectivity requirements to improve interoperability between the billions of devices making up the Internet of Things (IoT).

The OIC will deliver a specification, an open source implementation and a certification program ensuring interoperability regardless of form factor, operating system, service provider or transport technology creating a "Network of Everything".

Founding Members:
Atmel, Dell, Intel, Samsung, Wind River

Total Members: 51 (as of Jan. 2015)

Membership Pricing:
Diamond: $350,000
Platinum: $75,000
Gold: $10,000

Details:
Governance: OIC (PDF), IoTivity

License / Protocol / Certification:
Protocol: IoTivity
License: Apache License Version 2.0
Certification Details: N/A

Product Showcase: N/A

Additional Notes:
A Linux Foundation Collaborative Project

Platform Support: 
RTOS, iOS, Windows 8, Linux, Arduino, Android, Tizen, YoctoNotable Working Groups / Focus:
Smart Home Protocol Control ManagerTech Coverage
Discovery: Yes
Message Routing: messaging/COAP Model
Security: Uses open source project "tinydtls"
Transport Layer Support: Agnostic
API Reference

"Promote IP: As the universal, most resilient, and most secure infrastructure on which to base ever more critical connectivity. Carry on our core mission of "Internet Protocol enabling the Internet of Things."

Founding Members:
Arch Rock, Atmel, Cimetrics, Cisco, Duke Energy, Dust Networks, eka systems, EDF (Électricité de France) R&D, Emerson Climate Technologies, Ericsson, Freescale Semiconductor, Gainspan, IP Infusion, Jennic, Kinney Consulting, Nivis, PicosNet, Proto6, ROAM, SAP, Sensinode, SICS, Silver Spring Networks, Sun Microsystems, Tampere University, Watteco, Zensys

Total Members: 45 (as of Jan. 2015)

Annual Dues:
Promoter (participate in leadership/governance): $5,000
Contributor: $2,500

Details:
Governance

License / Protocol / Certification:
Protocol: "The objective of the Alliance is not to define technologies, but to document the use of IP-based technologies defined at the standard organizations such as IETF"

Additional Notes:
Hosts annual interop challenge

Tech overview:Smart Objects Guideline

"IPSO Smart Object Guidelines provide a common design pattern, an object model, that can effectively use the IETF CoAP protocol to provide high level interoperability between Smart Object devices and connected software applications on other devices and services."

IPSO Application Framework (PDF)

Link layers can support IP-based communications

"Our technologies aim at establishing an open IoT/M2M platform to be used by anyone."

Social: Twitter

Founding Members:
Borland, IBM, MERANT, QNX Software Systems, Rational Software, Red Hat, SuSE, TogetherSoft, Webgain

Total Members: 228 (as of Jan. 2015)

Annual Dues:
Free to $250k

Details:
Governance (PDF), Meeting Notes

License / Protocol / Certification:
Protocol: Various
License: Eclipse Public License - v 1.0

Project Showcase

Tech Overview

Frameworks for IoT/M2M Gateways:
Kura (Java/OSGi-based)
Mihini (embedded runtime running on top of Linux, that exposes a high-level Lua API)

Open Source implementations for:
MQTT, CoAP, OMA LWM2M, ETSI M2M.
- Complete list

"The purpose and goal of oneM2M is to develop technical specifications which address the need for a common M2M Service Layer that can be readily embedded within various hardware and software, and relied upon to connect the myriad of devices in the field with M2M application servers worldwide."

Social: Linkedin

Development organizations:
ARIB (Japan), ATIS (U.S.), CCSA (China), ETSI (Europe), TIA (U.S.), TTA (Korea), and TTC (Japan). Additional contributing partners include: the BBF (Broadband Forum), Continua, HGI (Home Gateway Initiative), the New Generation M2M Consortium ‐ Japan, and OMA (Open Mobile Alliance).

Total Members: 202 (As of March 2015)

Annual Dues:
- N/A

Details:
Governance

License / Protocol / Certification:
Protocol: oneM2M
License: Partnership Agreement (PDF)

oneM2M is creating a distibuted software layer.

There are two key elements at the core of oneM2M: providing an interworking framework and enabling re-use of what is already available as much as possible.

The objective is to standardise interfaces so they are applicable to the entire ecosystem.

oneM2M Release 1

A set of 10 specifications, covering requirements, architecture, API specifications, security solutions and mapping to common industry protocols such as CoAP, MQTT and HTTP. oneM2M Release 1 also makes use of OMA and Broadband Forum specifications for Device Management capabilities. 

- Technical Specs

Vertical / Industry Focused

Connected Body
Vertical / Industry Focused

Connected Body

"Continua is dedicated to establishing a system of interoperable personal connected health solutions with the knowledge that extending those solutions into the home fosters independence, empowers individuals and provides the opportunity for truly personalized health and wellness management."

Founding Members:
BodyMedia, Cisco Systems, GE Healthcare, IBM, Intel, Kaiser Permanente, Medtronic, Motorola, Nonin Medical, Omron Healthcare, Panasonic, Partners HealthCare, Polar Electro, Royal Philips Electronics, RMD Networks, Samsung Electronics, Sharp, The Tunstall Group, Welch Allyn, Zensys

Total Members: 200 (As of Jan 2015)

Membership Pricing:
Promoter: $20,000
Contributor: $6,500
Adopter: $1,000 for first and second year, then $3,000

Details: Governance (PDF)

Offering Overview: 

"Developing design guidelines that will enable vendors to build interoperable sensors, home networks, telehealth platforms, and health and wellness services.
Establishing a product certification program with a consumer-recognizable logo signifying the promise of interoperability across certified products.
Collaborating with government regulatory agencies to provide methods for safe and effective management of diverse vendor solutions.
Working with leaders in the health care industries to develop new ways to address the costs of providing personal telehealth systems."

Additional Protocols and Initiatives:

Wireless-Life Sciences Alliance
"The WLSA and its membership actively engage the health community to identify ways in which wireless health can achieve more efficiency and global access to care."

Connected Home

"A secure wireless mesh network for your home and its connected products.

The Thread Group's mission is to focus on education, marketing, promotion and ensuring a great experience through rigorous, meaningful product certification."

Founding Members:
Arm, Nest, Somfy, Big Ass Fans, Samsung, Tyco, Freescale, Silicon Labs, Yale

Total Members: 50+ (As of Jan 2015)

Membership Pricing:
Affiliate: $2.5K
Contributor: $15k
Sponsor: $100k

Details: Governance

License / Protocol / Certification:
Protocol: Thread - A collection of existing IEEE and IETF standards
License: RAND-RF terms
Certification Details: N/A

Product Showcase: 2015 certification process begins

Platform Support: 
N/ADevice Support Limit:
250-300 Devices

Tech Coverage
Addressing: DHCPv6
Message Routing:
Security: Encryption (AES128)
Interoperability:
Transport Layer Support: 6LoWPAN as the foundation, Requires just a software enhancement for 802.15.4 products.
Application Layer Support: CoAP and Smart Objects, Zigbee Smart Energy 2.0, Echonet LiteAdditional: Mesh Networking

Additional Protocols and Initiatives:

Apple Homekit: 
"HomeKit is a framework in iOS 8 for communicating with and controlling connected accessories in a user's home. You can enable users to discover HomeKit accessories in their home and configure them, or you can create actions to control those devices. Users can group actions together and trigger them using Siri."

Z-Wave Alliance
"Z-Wave Alliance is comprised of industry leaders throughout the globe that are dedicated to the development and extension of Z-Wave as the key enabling technology for 'smart' home and business applications."

HomePlug Alliance
"A group of 60 companies working together to develop technology specifications and certification & logo programs for powerline networking." - HomePlug Green PHY™ (GP) specification

Home Gateway Initiative
The HGI, founded in 2004 by major broadband service providers and joined by leading vendors of digital home equipment, is your gateway to the smart home.

Industrial IoT

Broad Initiative

"The Industrial Internet Consortium (IIC) is the non-profit, open membership group that catalyzes, coordinates and enables growth of the Industrial Internet.

Social: Twitter

Founding Members:
AT&T, Cisco, GE, Intel, IBM

Total Members: 135 (As of Jan 2015)

Annual Dues: 
Large Industry (>$50M): $50K
Small Industry (<$50M): $5K
Academic or non-profit: $2.5K
Government: $12.5K

Details:
Governance: "The Industrial Internet Consortium™ (IIC) is organized under Object Management Group®'s 501(c) 6 not-for-profit status.
Meeting Notes

License / Protocol / Certification:
License: Details (PDF)

Platform Support: 
"The IIC does not adopt technical specifications or specify technologies to be used, but may from time to time recommend that particular standard-setting or specification-development projects be undertaken under the management and rules of Object Management Group (OMG) or other standards setting organizations."Editors Note:
OMG specs related to IoT include:

The IIC has established the following liaisons:

The Eclipse Foundation
GS1
OASIS
Object Management Group
The Open Group
Open Interconnect Consortium
Smart Grid Interoperability Panel (SGIP)

Additional Protocols and Inititatives:

Comms Focused

HART Communication Foundation
"HART Communication Foundation is an international, not-for-profit, membership organization to support and promote the use of the HART Communication Protocol standards and technology."

Modbus Organization
"A group of independent users and suppliers of automation devices that seeks to drive the adoption of the Modbus communication protocol suite and the evolution to address architectures for distributed automation systems across multiple market segments."

ISA - International Society of Automation
"A nonprofit professional association that sets the standard for those who apply engineering and technology to improve the management, safety, and cybersecurity of modern automation and control systems used across industry and critical infrastructure."

Connected Buildings / Lighting

"The Connected Lighting Alliance aims to promote the global adoption and growth of wireless lighting solutions by supporting open standards."

Social: Linkedin

Founding Members:
General Electric, Lutron, Osram, Panasonic, Philips, and Toshiba

Total Members: 34 (As of March 2015)

Annual Dues:
€25.000 for regular members or €2.500 for associate members

Details:
Governance

Details

Market Requirement Documents
TCLA looks into a given interface and defines requirements that an open standard should meet in order to make it fit for lighting applications.

Open Standard Analysis 
When there are existing open standards for the given interface, TCLA will look into such standards and benchmark these to the market requirements.

Technical Position Paper
Following the analysis, TCLA issues a technical position paper, stating recommendations regarding the open standard(s)

"Develops and promotes self-powered wireless monitoring and control systems for sustainable buildings by formalizing the interoperable wireless standard."

Founding Members:
General Electric, Lutron, Osram, Panasonic, Philips, and Toshiba

Total Members: 34 (As of March 2015)

Annual Dues:
Promoter: $35000
Participant: $6000
Associate: $500

Details:
Governance

License / Protocol / Certification:
Protocol: EnOcean Wireless Standard ISO/IEC 14543-3-10

Details

EnOcean modules combine micro-energy converters with ultra low power electronics and reliable wireless communications. This enables EnOcean customers to create self-powered wireless sensor solutions that are fundamental for efficiently managing energy in buildings and industrial applications.

The standard covers OSI (Open Systems Interconnection) layers 1-3, being the physical, data link and networking layers.
Industry Marketing / Education Focused:

"Driving adoption of IoT products & services through consumer research and market education."

Social: Twitter


Total Members: 50+ (as of Jan. 2015)

Annual Dues:
Free for companies developing IoT products

Offerings

IoT Network: Companies, executives and resources in the IoT consumer product space
IoTC Committees: Representatives from each member company that help deliver the IoTC vision
Market Development: Participate in defining new markets and making them accessible to IoT companies (consumer, retail, foreign)
Events: IoT events focused on product development and consumer adoption trends
Demos: Ability to participate in consumer focused IoT demos (i.e. SmartThings connected house)
Awareness: Product awareness and promotion via IoTC (website, press, events)

"The M2M Alliance is your platform for business, communication and networking"

Social: Twitter


Total Members: 74 (as of Jan. 2015)

Annual Dues:
< 50 Million Euro Turnover: 1,920 Euro
< 500 Million Euro Turnover: 4,800 Euro
> 500 Million Euro Turnover: 9,600 Euro
Individual: 1,200 Euro
Promoter: 1,200 Euro
Associated: 0
Honorary: 0

The M2M Alliance is your platform for business, communication and networking
Present yourself at the "M2M Summit" – the top event of the M2M industry
Take advantage of the opportunity to influence policy and the formulation of guidelines and standards
Achieve a competitive edge through International networking activities in a future market

"The mission of the IMC is simple: increase volume M2M deployments. The group will leverage the influence of its membership to reach out to Adopters of M2M technology and achieve this goal."


Total Members: 25 (as of Jan. 2015)

Annual Dues:
Adopter Members:
Free
Sustaining Members:
Fewer than 100 Employees £5,000
100-500 Employees £10,000
More than 500 Employees £15,000

Offerings

"Awareness:
promote M2M's powerful application in verticals such as automotive, logistics, energy, healthcare, and public infrastructure – making M2M highly visible to Adopters.
Metrics:
share benchmarks and best practices learned with use-case studies and focus groups, developing best-practice certifications and business-level standards.
Policy:
ensure Solutions Providers and Adopters share a common view of the future, and present united objectives to regulatory bodies on issues like security and privacy.
Training & Education:
establish professional curricula that will educate engineers and marketers, encouraging movement between M2M industry sectors.'

Additional:

GSMA
"The GSMA represents the interests of mobile operators worldwide, uniting nearly 800 operators with more than 250 companies in the broader mobile ecosystem, including handset and device makers, software companies, equipment providers and Internet companies, as well as organisations in adjacent industry sectors."
Use Cases & Example Applications
Although the IoT is a relatively young market, already certain niches have emerged where its technologies are a particularly good fit.
Agriculture, energy efficiency, building infrastructure, retail analytics and smart vehicles are just a few examples of fields where IoT innovation is shining and making inroads toward mainstream adoption.
Learn how the IoT is enabling new applications and use cases in the resources below.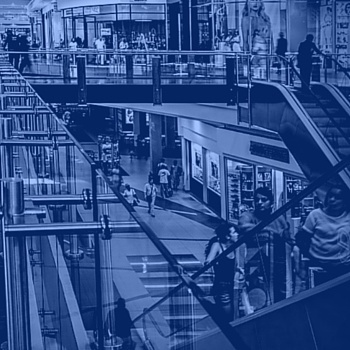 RETAIL IN-STORE ANALYTICS
Retailers are using IoT solutions to gain insight into shoppers' behavior, design effective displays and in-store layouts, and create interactive...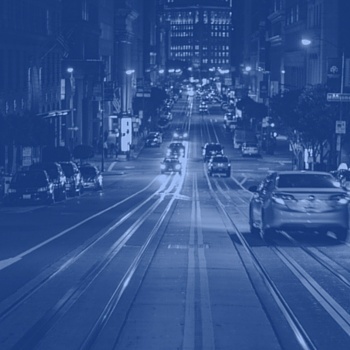 SMART CITY APPLICATIONS
Forward-thinking urban planners are redesigning cities around the IoT. Data-driven technologies are helping to improve traffic flow, gather air...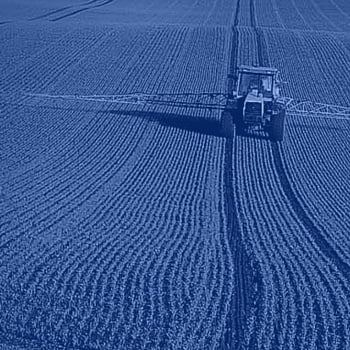 SMART FARMING
From crop and soil sensors to self-driving tractors, the IoT is transforming the agrarian landscape.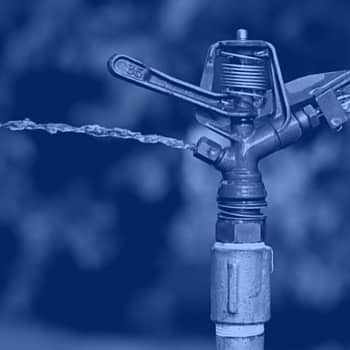 SMART IRRIGATION CONTROL SYSTEMS
Smart, automated sprinkler and irrigation systems can save water and improve plant health by adapting to local weather conditions and the specific...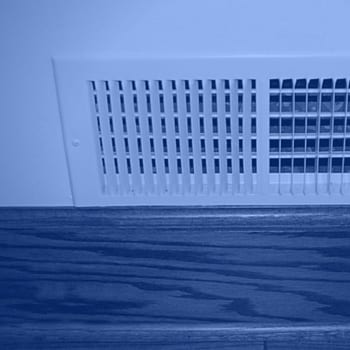 WIRELESS SMART VENTS
Heating and cooling are major energy hogs in most homes and buildings. IoT solutions can improve the efficiency of AC units and HVAC systems by...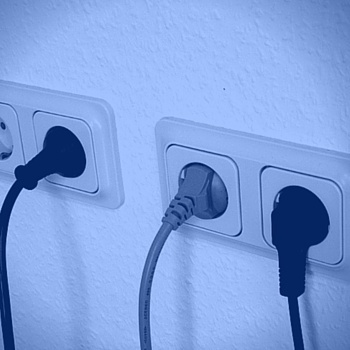 WIFI OUTLETS AND PLUGS
Don't wait for the "smart grid" to come to you — take charge of your electricity consumption with smart plugs and outlets that can track...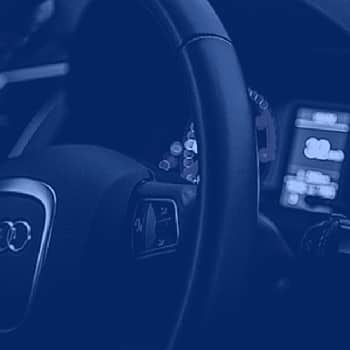 CONNECTED CAR DEVICES
Cars offer a wealth of data through the on-board diagnostics port, and many devices take advantage of this to help owners stay on top of...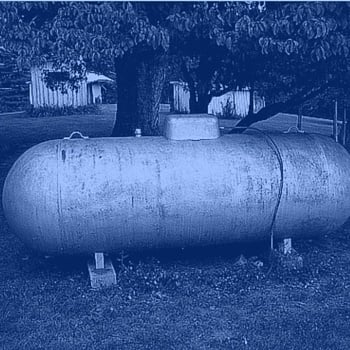 REMOTE TANK MONITORING
These sensors attach to storage tanks for propane and industrial liquids, helping to monitor fill levels, detect leaks and create efficient...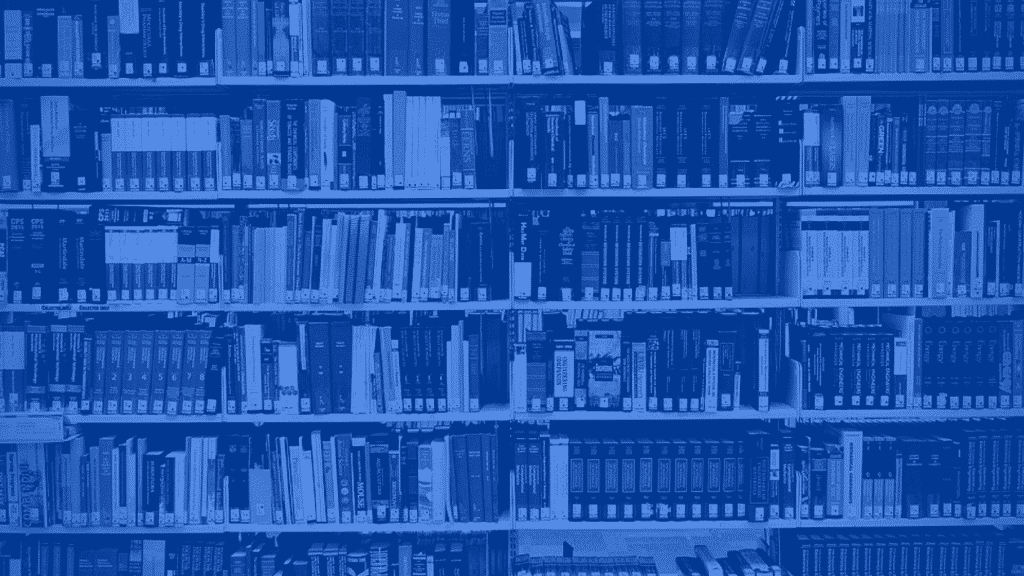 If you are interested in learning how IoT systems work there sometimes is still no better education material than a good old fashioned book (even if it is in a Kindle forma).
Below is a list of some of the top selling books and lower you can dive into some of our recommendations based on specific sub-categories of IoT.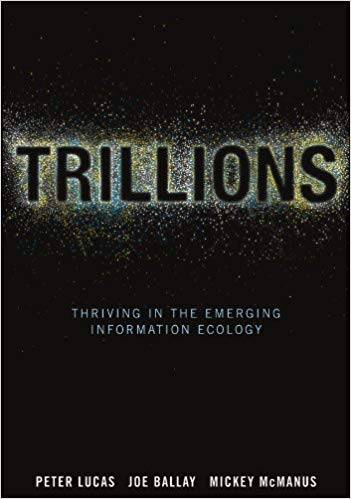 Overview IoT Books
These books will provide you a high level overview of where this technology and its applications are taking us.
Additional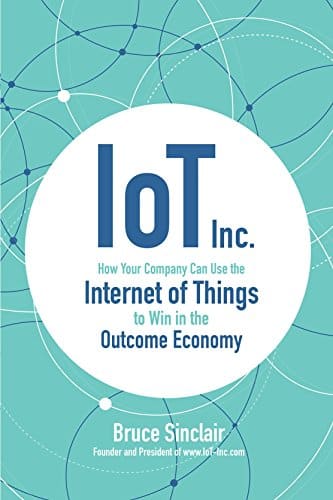 Business & Design IoT Books
Looking to see how the IoT will reshape your business model or how the interfaces and user experience will need to change as a result? Check out these books.
Additional: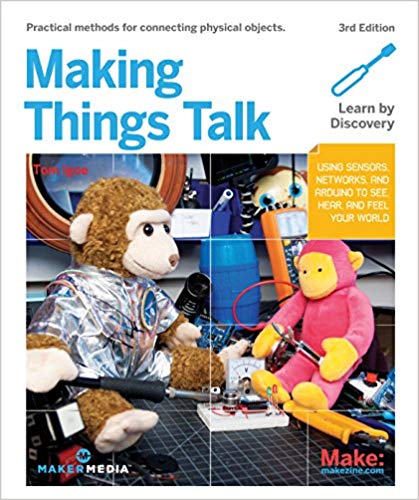 DIY Internet of Things (IoT) Books
Looking to dive into some home DIY projects? If you are familiar with Raspi, Arduino and embedded computing these books will get you hacking together some new projects in no time.
Additional: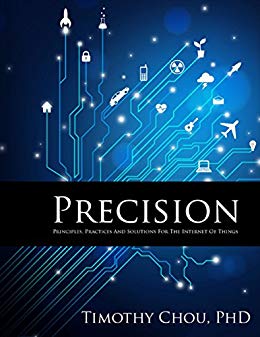 Technical IoT Books
Looking for some in-depth looks at technical architectures of IoT systems and backends? These books should help if you are a CTO or engineer.
Additional: 
Research Projects & Programs
Research Centers / Universities
North America
US
Canada
Europe
UK
Asia
China
S. Korea
Oceania
Australia
University Summer // Short-term IoT Programs
Internet of Things Summer Research Programs
Corporate IoT Research Programs
Online Courses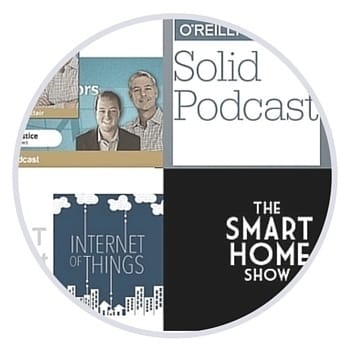 Looking for a podcast targeting Internet of Things product development and industry thought leaders? A list of available shows and highligh episodes.
If video killed the radio star, podcasts have Frankensteined her back to life with a vengeance. The Internet of Things is rife with topics for discussion, so its no surprise that there's already a slew of IoT-focused podcasts to fill up your virtual dial.
Whether hosted by journalists, makers, consultants, or software engineers, these shows can be a great way to keep up with the latest developments and hear interesting news, interviews and analysis.
Here's our listing of the best sources and episodes to get your IoT audio fix: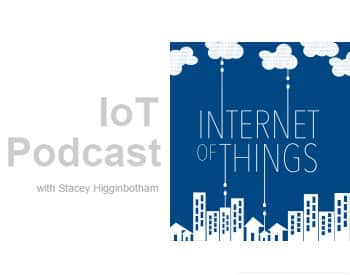 Hosts: Stacey Higginbotham and Kevin C. Tofel
IoT Podcast

Listen: Website
Description: "So, the Internet of Things Podcast is a new podcast that will feel very familiar, with Kevin Tofel still coming on as my co-host, a weekly format, and my continuing quest to understand the technologies, use cases and business effects of the internet of things."
Past Guests:

Brady Forrestor - Highway one - Listen
Sample Episode: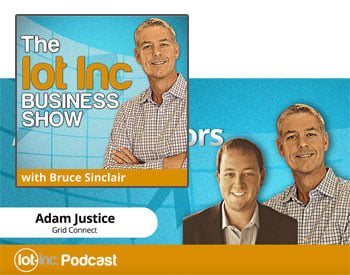 Hosts: Bruce Sinclair
The Internet of Things Business Show

Listen: Itunes, RSS feed, Stitcher
Description: "This show is for business leaders planning to employ the Internet of Things for their business or the business of their customers. Listen to how IoT's leading authorities use the Internet of Things to improve their business and create value"
Past Guests:

Specific Episodes
Here are some podcast episodes that have covered the IoT in the past:
Business / Marketing / Design
Security
Technical
General