Internet of Things (IoT) Examples
"In the next century, planet earth will don an electronic skin.
It will use the Internet as a scaffold to support and transmit its sensations." - Neil Gross 1999
The IoT or "Internet of Things" is a very broad topic that at its most basic level takes sensors + connectivity and applied these two things to everyday objects and complete systems.
The ranges from things on your body life smart ear buds, fitness trackers and even internal implants like heart monitors to advanced interconnected systems like supply chains that have sensors on pallets, trucks and the shipping containers to move the goods.
In this article we will look at 75+ examples of the Internet of Things in action to inspire you and so you can dive deeper into how these technologies will reshape our economies and products in the years to come including:
IoT Examples
Elderly Care Monitoring
Bike Helmet Crash Sensors
RFID Smart Guns
Smart Tennis Rackets
Wi-Fi Type Writers
Smart Smoke Detectors
Air Quality Sensors
Smart Fire Extinguishers
Flood Alert Sensors
Home Energy Monitoring and Control
Smart Door Locks
Concrete Infrastructure Monitoring
Soil monitoring
Retail Analytics
Predictive machine maintenance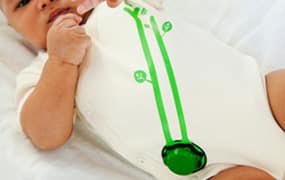 Mimo Baby
Check on the baby
Aimed at helping to prevent SIDS, the Mimo monitor is a new kind of infant monitor that provides parents with real-time information about their baby's breathing, skin temperature, body position, and activity level on their smartphones.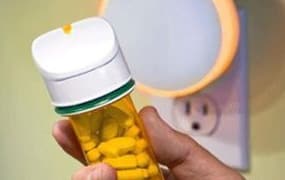 GlowCaps
Remember to take your meds
GlowCaps fit prescription bottles and via a wireless chip provide services that help people stick with their prescription regimen; from reminder messages, all the way to refill and doctor coordination.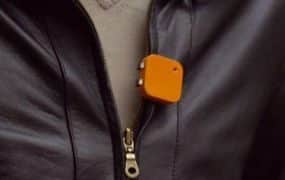 Narritive Clip
Capture those important moments
The Narrative clip is to be worn on your body to capture your adventures as they happen. Automatically send the best shots to be framed or printed.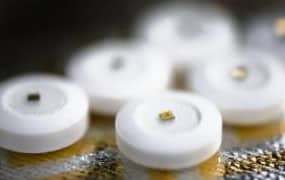 Proteus Pill
Get the most out of your medication
The Proteus ingestible pill sensor is powered by contact with your stomach fluid and communicates a signal that determines the timing of when you took your meds and the identity of the pill. This information is transferred to a patch worn on the skin to be logged for you and your doctor's reference. Heart rate, body position and activity can also be detected.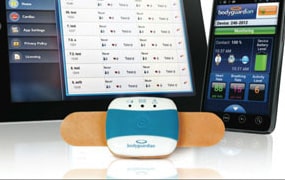 BodyGuardian
Stay out of the doctor's office
Intended for individuals with cardiac arrhythmias the BodyGuardian is an FDA cleared wearable sensor system that can remotely read a patient's biometrics (ECG, heart rate, respiration rate and activity Level), sending the data to the patients physician and allowing users to go about their daily lives outside of a clinical setting.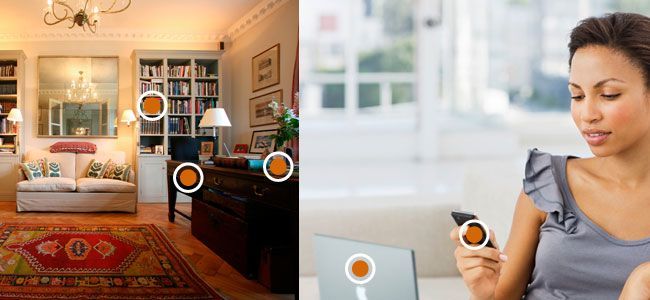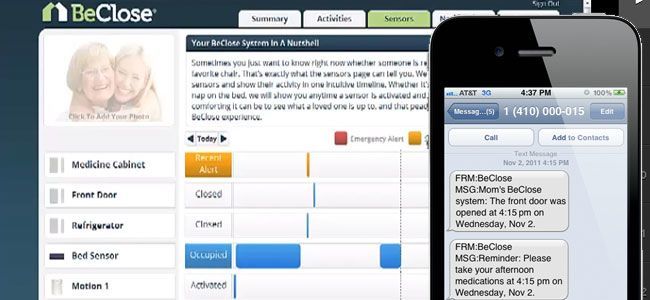 Wellness Elderly Monitoring: BeClose Elderly Monitoring
BeClose is a company of out of Virginia that is targeting the 10 million Americans over the age of 65 who live alone. One of the goals of the system is to enable those living independently to continue doing so while still providing family and caregivers a peace of mind about their wellbeing. "Has there been no activity in the house for several hours? Has Mom been out of bed for a prolonged period at night?"
BeClose uses a range of sensors placed throughout the home to wirelessly and discreetly track a persons routines. Open/close sensors are attached to doors and cabinets to gauge activity levels and medication usage. Presence sensors are placed beneath mattresses, chairs and even under toilet mats to monitor sleeping, sitting and bathroom use, and finally wall mounted motion sensors are used to track general activity levels throughout a day.
The sensors are all connected through a base station and transmitted via cellular networks to the cloud to be analyzed and tracked. The system can be setup to notify family members (or professional caregivers) in real time if a possible issue is detected, and an online dashboard gives an analysis of sleep and activity patterns over time.
The BeClose system also offers traditional emergency response features like the "BeClose button" that can be placed in the home where accidents might occur and used to call emergency services (or if preferred just contact a family member for help).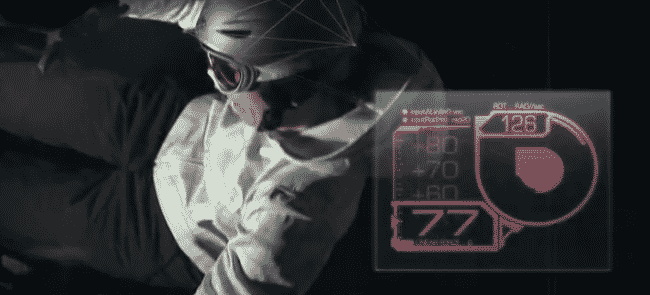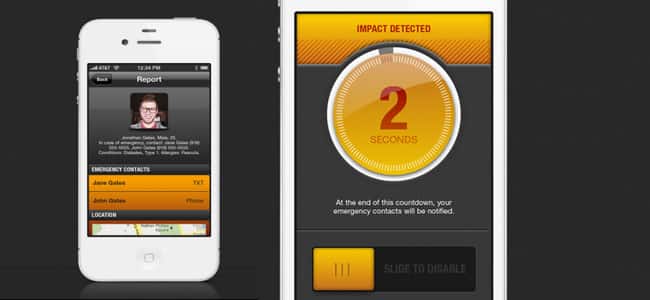 Smart Helmet: ICEdot Crash Sensor
A new innovation called the ICEdot Crash Sensor pairs your bicycle helmet with your smartphone. If you crash and hit your head on pavement, a signal will be sent to the phone to automatically call for help. Think of it as the On Star button for your bicycle helmet.
How does this technology work?
The sensor is mounted onto the helmet and is paired with your smartphone via Bluetooth. Once that sensor smacks with cement — or anything that's hard (ice, snow, dirt) it uses the devices motion and impact calculations to determine the severity of the crash and initiate the 30-second countdown. If the injury is not bad and you can walk it off, simply cancel that countdown on your phone. If you don't cancel it, your medical information and GPS coordinates will be sent to your designated emergency contact and you can expect help to be on the way.
The crash sensor isn't just for bicycles. Snowboarding or any other activities that requires a helmet are being targeted to use the technology.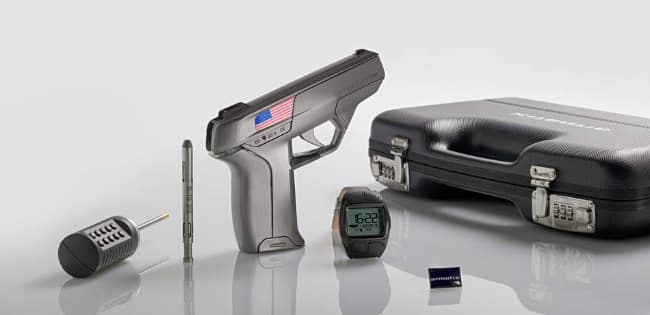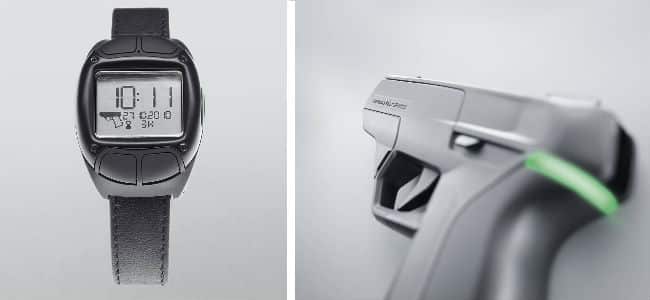 Gun Safety: RFID Smart Gun
Put together the words 'gun' and 'internet,' and what comes to mind? Probably concerns over 3-D printed guns, which could let just about anybody manufacture cheap but deadly plastic firearms. But some companies are using network technologies to build smart systems that actually improve gun safety.
It's been a long time coming, as technologies like RFID and biometric sensors have been available for years, but integrating them with firearms has been a challenge. According to a 2013 report from the National Institute of Justice, which has poured tens of millions of dollars into gun safety research, only three companies are anywhere near bringing a realistic solution to the mass market.
iGun developed a prototype shotgun that used an RFID-enabled ring to identify authorized users as far back as 1998. But market research showed there wasn't much demand, and the project was never completed.
More recently, German manufacturer Armatix created a Smart System consisting of a unique handgun that pairs with an RFID enabled watch at close range. The .22 caliber iP1 pistol carries a 10-round magazine, which is controlled electronically. Entering a PIN on the watch activates or deactivates the weapon, which will automatically shut off after a certain interval or if the gun moves more than 15 inches from the watch. The company also has technology that would render guns inoperable if they approached electronic markers deployed in restricted zones like airports, schools, or government buildings.
Intelligun, from Kodiak Industries, is a grip attachment for standard 1911-style handguns that goes the biometric route. It combines a pressure sensor on one side to detect contact with the palm when someone is holding the gun, with a fingerprint sensor on the other, to make sure that person is one of up to 20 authorized users. The grip locks to the handle, contains a lithium-ion battery that Kodiak claims will last about a year on a charge and can be removed with a key.
Both Armatix and Kodiak are working to expand their technology to other gun models. But acceptance of these technologies is an uphill battle. Reliability is a major concern voiced by both sides of the gun control debate. Everyone wants to be sure that the gun will be safe from accidental or malicious firings.
But for gun owners, there's an additional worry: they need to know that their gun will work for them, immediately, every time. As the Washington Post's Michael Rosenwald said in a recent video, "They don't want to be in a situation where — Oh no! Someone's coming through my front door. I need to reboot my gun."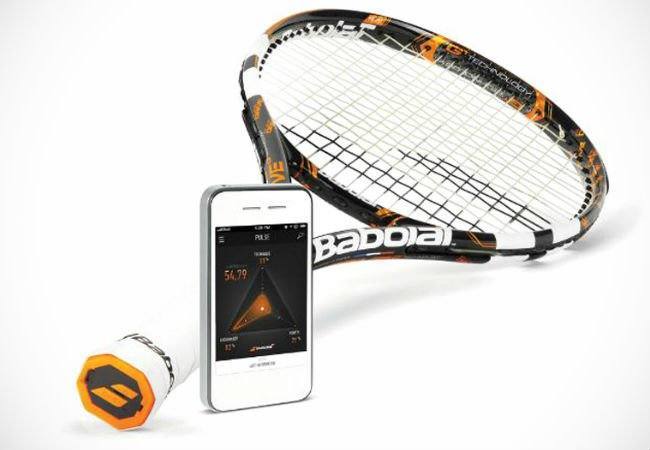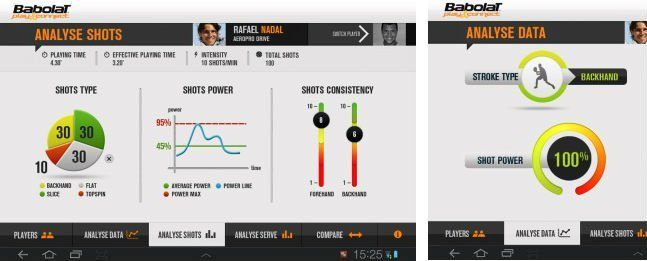 Play Metrics: Smart Sensor Racquet
Babolat, a French company that has been making tennis equipment since 1875 has unveiled a new racquet called Babolat Play which harnesses sensors embedded in the handle to analyze a player's game over time.
Developed in a partnership with Movea the racquet utilizes MEMS technology to record the type of shot (forehand/backhand), it's power and effect (spin/slice), and how often the ball is hitting the sweet spot of the racquet while you play. These details along with information on how long you were active on the court are recorded and wirelessly sent to your tablet or smartphone via Bluetooth for later analysis.
The racquet is meant to improve performance by letting a player or coach set specific goals and chart progress using graphic profiles and data analysis provided by the app and online service. The system adds an optional social element by making it easy to post game play data on social networks, challenge a friend in a side by side stats battle, or see how your numbers line up against the pros.
At the moment professionals are not allowed to use the racquets during tournaments as it falls under current "coaching" regulations. The racquet has been trialed in recent demonstrations by Rafael Nadal, Jo-Wilfried Tsonga and Kim Clijsters where the crowd was given the chance to see live game statistics on the jumbo screen and access the data using their own connected device.
Remotely monitor and manage your home and cut down on your monthly bills and resource usage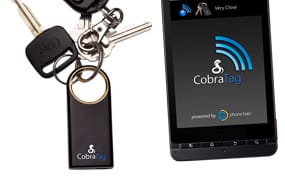 Tile
Track down those lost keys
You can easily track down those lost keys or cell phone in your house using Bluetooth and other wireless technology devices like the Cobra Tag.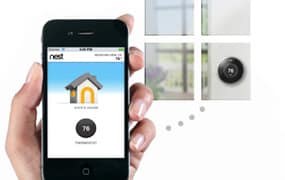 Ecobee
Heat your home efficiently
Smart thermostats like the Ecobee use remote sensors, real-time weather forecasts, and the actual activity in your home during the day to reduce your monthly energy usage by up to 30%, keeping you more comfortable, and offering to save you money on your utility bills.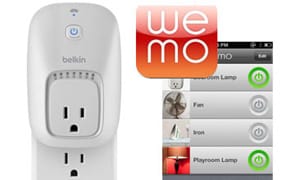 Wemo Outlet
Make sure the oven is off
Smart outlets like the WeMo allow you to instantly turn on and off any plugged in device from across the world or just your living room. Save money and conserve energy over time by eliminating standby power, measure and record the power usage of any device, and increase its operating lifespan through more efficient use and scheduling.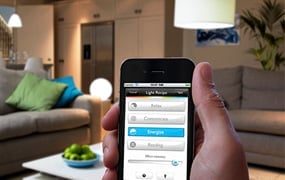 Phillip's Hue
Light your home in new ways
Web enabled lights like the Phillip's Hue can be used as an ambient data displays (Glow red when my bus is 5 minutes away). These multi-functional lights can also help you to reduce electricity use (automatically turn off the lights when no one is in a room) or help to secure your home while you are away by turning your lights on and off.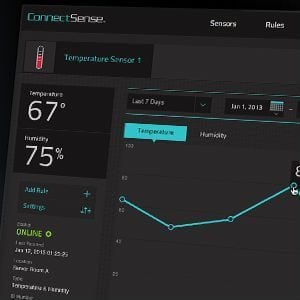 ConnectSense
Avoid Disasters
Using a device like the ConnectSense and its range of add-on sensors you can track if a water pipe has burst in your basement, if there is motion inside your home while you are away, and have it automatically send you a notification by email or text message when it happens.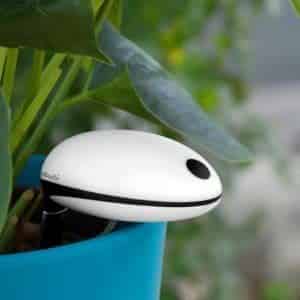 GreenIQ
Keep your lawn and plants alive
Whether taking care of a small hydroponic system or a large backyard lawn, systems like GreenIQ with their suite of sensors and web connectivity help save you time and resources by keeping plants fed based on their actual growing needs and conditions while automating much of the labor processes.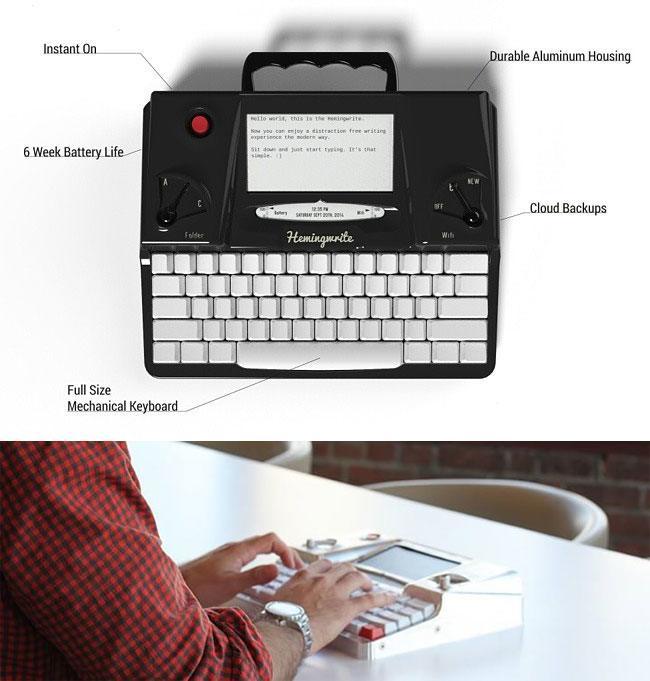 Freewrite: Connected WiFi Typewriter
For many writers, the personal computer is less a blessing than a curse. While spellcheck, control-Z and revision history may seem like indispensable tools, a computer with an Internet connection is not so much a technological tabula rasa as an inexhaustible distraction machine. But there is, at long last, a way to get all the benefits of digital wordsmithing while retaining the simplicity of the typewriter.
Hemingwrite is the quintessential twenty-first century writer's tool. Keyboard nerds will rejoice in the tactile feel and clickety-clack sound of the mechanical keyboard, which in the first version at least will be made with Cherry MX Brown switches. The typewriter-shaped aluminum housing also features a 6-inch e-ink display suitable for writing in direct sunlight and several analog toggles for switching between projects and stat displays (word count, time spent writing, etc.).
It's portable, running on a USB-rechargeable battery for weeks at a time, and has enough internal storage for more than a million pages of text.
There is a Wi-Fi connection, but it's limited to a single function: syncing your drafts to the cloud for later editing in Evernote, Google Docs or other word processors. With no Internet browser or other apps vying for attention, Hemingwrite provides digital conveniences while keeping you focused on writing. As the creators put it, "The Hemingwrite is designed for one thing and one thing only: putting words on a page."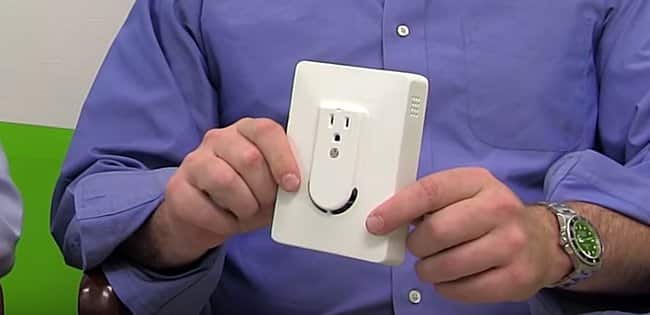 FreshAir Sensor: Second-Hand Smoke Detector
Smart smoke detectors are old hat for Internet of Things, but a smoking detector? That's new.
FreshAir Sensor Corp. is a Dartmouth College spin-off company making sensors that can detect not just smoke, but specifically tobacco or marijuana smoke. The polymer-based sensors, developed by chemistry professor and company co-founder Joseph BelBruno, are the first of their kind and respond to either nicotine or chemicals in marijuana.
FreshAir is marketing it primarily to hotels, as well as apartment buildings, public housing, jails, and other places where the owners and managers of the building want to maintain a smoke-free environment. The sensor will report any detected smoke via Wi-Fi to FreshAir's servers, which notify the building managers (and provide a web-based dashboard for configuring and managing the devices).
A wearable, Bluetooth-connected version is also in the works, which will be tailored more toward individual users who want to limit their exposure to second-hand smoke. Both devices include on-board memory to store time-stamped data when the network connection is down.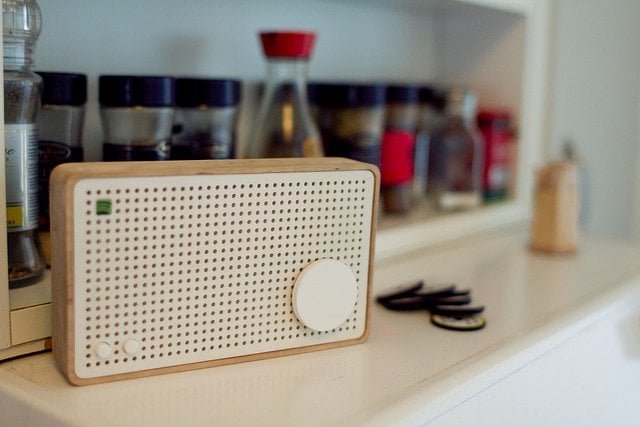 Spotify Box: Physical Playlists
The Spotify Box is the work of Jordi Parra as part of his final degree project at the Umeå Institute of Design. It was recently given a "Disrupting Concept" award at the 2012 interaction design awards and he is currently working out the details on taking it into the next stage of development.
The prototype device consists of Processing sketch, Arduino and an RFID reader. Each RFID tag can be assigned to a Spotify playlist, album, artist or search. When describing the project Jordi says:
"In a way, it takes a lot from what we used to do with mixtapes but, in this case, the "mixtapes" are RFID tags linking to music online.
The beauty of this project is to bring back the physicality of digital music. Music from Spotify should be shared in a tangible way too, in this case, exchanging tokens linked to Spotify playlists. We used to gossip the music collection of our friends when we were at their places, we used to make mixtapes to our girlfriends… this project tries to bring this nostalgia back while still taking advantage of all the advantages of an online service like Spotify."
The device also features a magnetic main knob so the RFID tags stick to it properly and three LED matrices (a total of 192 LED's) to display information under the pattern of the speaker.
Engage with the data exhaust produced from your city and neighborhood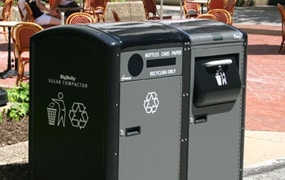 BigBelly
Keep streets clean
Products like the cellular communication enabled Smart Belly trash use real-time data collection and alerts to let municipal services know when a bin needs to be emptied. This information can drastically reduce the number of pick-ups required, and translates into fuel and financial savings for communities service departments.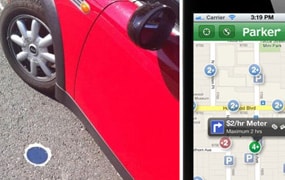 Streetline
Stop driving in circles
With the use of installed sensors, mobile apps, and real-time web applications like those provided in Streetline's ParkSight service, cities can optimize revenue, parking space availability and enable citizens to reduce their environmental impact by helping them quickly find an open spot for their cars.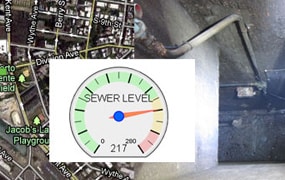 DontFlushMe
Receive pollution warnings
The DontFlushMe project by Leif Percifield is an example that combines sensors installed in Combined Sewer Overflows (CSOs) with alerts to local residents so they can avoid polluting local waterways with raw sewage by not flushing their toilets during overflow events.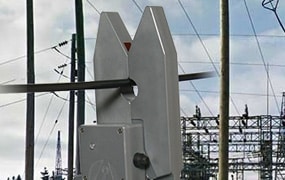 SenseNET
Use electricity more efficiently
The SenseNET system uses battery-powered clamp sensors to quickly measure current on a line, calculate consumption levels, and send that data to a hosted application for analysis. Significant financial and energy resources are saved as the clamps can easily identify meter tampering issues, general malfunctions, and any installation issues in the system.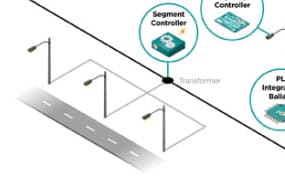 Echelon Lighting
Light streets more effectively
This smart lighting system from Echelon allows a city to intelligently provide the right level of lighting needed by time of day, season, and weather conditions. Cities have shown a reduction in street lighting energy use by up to 30% using solutions like this.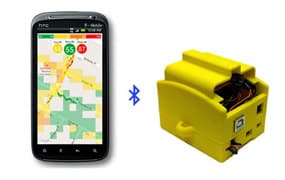 AirCasting
Share your findings
AirCasting is a platform for recording, mapping, and sharing health and environmental data using your smartphone. Each AirCasting session lets you capture real-world measurements (Sound levels recorded by their phone microphone; Temperature, humidity, carbon monoxide (CO) and nitrogen dioxide (NO2) gas concentrations), and share it via the CrowdMap with your community.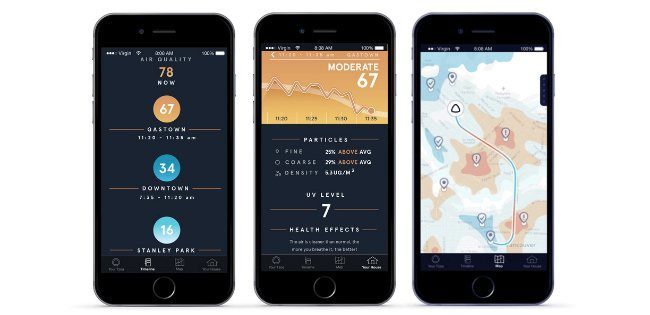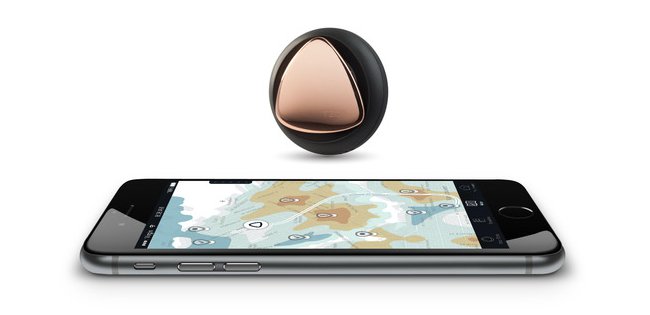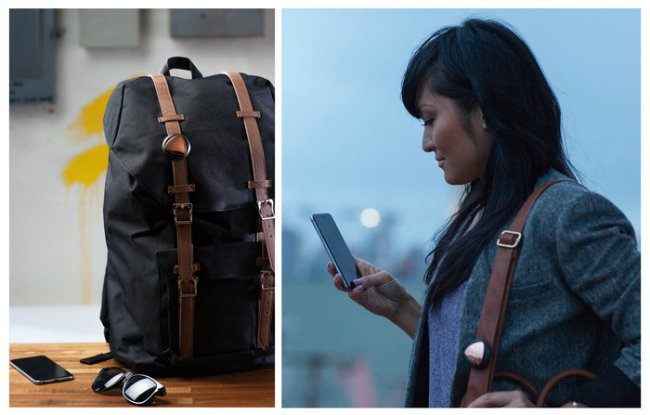 Tzoa: Wearable Air Quality Sensor
Tzoa is a wearable air quality and UV sensor. It lets users get instant feedback on their environment, contribute to citizen science, and look good doing it.
Behind the triangular, custom-machined metal badge is a tiny fan that moves air through a laser-based optical sensor of proprietary design. Tzoa detects two types of particulate matter (PM) in the air: PM10 and PM2.5. The first includes particles 10 micrometers or smaller, which tend to be allergens like pollen. The second refers to particles 2.5 micrometers or smaller, which includes the stuff found in car exhaust, fine dust, and smoke — particles that are tiny enough and, potentially, toxic enough to cause more serious health problems.
With a tap, an LED will give instant feedback on the air quality with a simple color-coded system. Detailed data is available through a mobile app, which combines with GPS to contribute to a crowdsourced air quality map. Pulling from other users' data allows the app to make suggestions for the best routes and neighborhoods for outdoor activity.
Tzoa also includes a UV sensor to help users track sun exposure and manage healthy light levels, as well as temperature and humidity sensors. The latter are currently only used to improve the accuracy of the air quality readings, but could provide separate data streams in the future.
Battery life is a little hard to estimate, because Tzoa is designed to adjust its sampling rate based on user behavior. If you're biking quickly through a neighborhood, for instance, Tzoa will take more frequent readings than it would if you were lounging in a park. The designers estimate that at a rate of one sample every 15 minutes, Tzoa would last about a week per charge, but in practice sample rates are likely to be higher and charges more frequent.
Tzoa joins other citizen science air quality monitoring projects like AirBeam, Air Quality Egg and AirBoxLab, which are each building up crowdsourced databases of air pollution. The challenge for air quality researchers, as EPA is well aware, will be to integrate these disparate data sets with those of municipal and academic monitoring stations, and to make the combined data available to the public in a useful way.
Optimize operations, boost productivity and save in resources and costs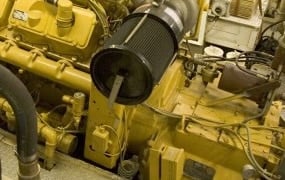 SightMachine
Maintain & repair
Sensors installed inside equipment will monitor if any parts have exceeded their designed thresholds, and will automatically send reports to owners and manufacturers if they have. Early predictions on equipment malfunctions can be made with parts and service maintenance can be automatically scheduled ahead of a an actual part failure.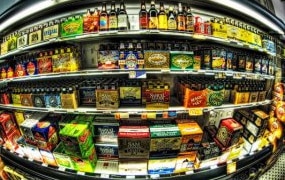 Shopperception
Stop guessing
Retailers can run real-world A/B tests using networked cameras and sensors like those in the Shopperception system to detect how customers are engaging with specific products and the store's layout.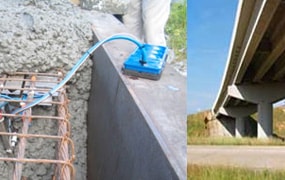 SmartPile
Monitor
Smart Structures' SmartPile technology is an example in action that uses wireless sensors embedded within concrete foundation piles to ensure the quality and integrity of a structure. These sensors can provide load and event monitoring for the projects construction both during and after its completion.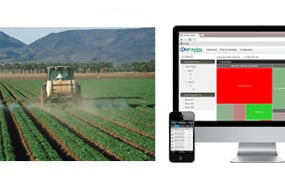 OnFarm
Keep track of your assets
The OnFarm solution combines real-time sensor data from soil moisture levels, weather forecasts, and pesticide usage from farming sites into a consolidated web dashboard. Farmers can use this data with advanced imaging and mapping information to spot crop issues and remotely monitor all of the farms assets and resource usage levels.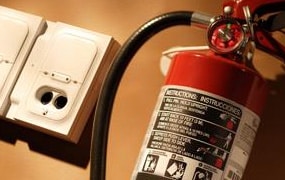 Enguage
Safety first
Enguage offers an electronic system that notifies authorities when a fire extinguisher is blocked, missing from its designated location or when its pressure falls below safe operating levels. Alerts can be sent directly through an instant email, phone call or pager notification to proper agencies and supervisors.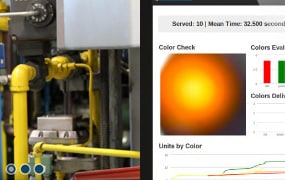 SightMachine
Maintain quality & consistency
Using networked sensors, cameras, and lasers to analyze manufacturing processes like those from SightMachine you can determine if a part is good or bad based on its physical characteristics; identify if it is the right component for the job and monitor trends, variations, and relationships in the system over time.
Understand and better manage what we currently have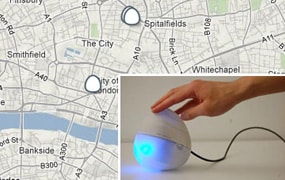 Air Quality Egg
Monitor pollution levels
The Air Quality Egg is a community-led air quality sensing system designed to allow anyone to collect high resolution readings of NO2 and CO concentrations outside of their home using an RF transmitter and ethernet driven base station. The data can then be shared to create a network of readings to be used by the community and general public.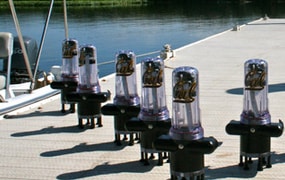 Floating Sensor Network
Track Water
The University of Berkeley's Floating Sensor Network project uses motorized drifters (Outfitted with cell communication, GPS, temperature, and salinity sensors) that can be quickly deployed in response to unanticipated events such as floods to track the movement of water, contaminants, and other conditions in waterways.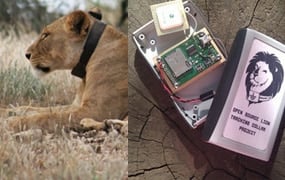 LionGuardians
Help Protect Wildlife
A project by Ground Labs and Lion Guardians is creating an open source wildlife tracking collar system to safeguard the Maasai herders cattle and protect the last 2000 lions living Southern Kenya. The system consists of a tracking collar that utilizes a GPS/GSM module to locate and track the lions and communicate their coordinates to researchers and Maasai herders via SMS."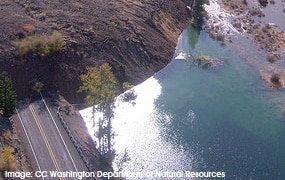 ALARMS
Get an advanced warning
The University of Loughborough's Acoustic Landslide Detector system called ALARMS (Assessment of Landslides using Acoustic Real-time Monitoring Systems), detects high-frequency stress waves produced by soil movement. They can be used to calculate soil movement in real time and send out alerts to communities before an event occurs.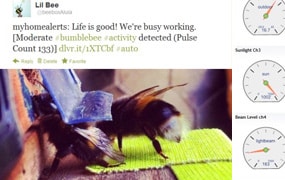 Bumblebee project
Know the variables
Nik Sargent's Bumblebee project sheds light on how the environment influences bees activity patterns and behaviours using sensors (visual, audio, temperature, sunlight, weather) and web technology to monitor and record their daily lives.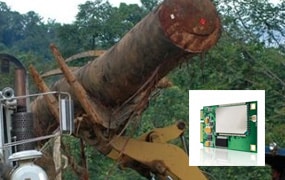 Invisible Tracck
Stop the bleeding
Invisible Tracck is a wireless device being used in pilot programs to help combat illegal deforestation taking place in the Amazon. The battery operated devices are installed on select trees and as soon as the logged trees are in transit and able to connect to a mobile network (Up to a 20 mile range), an alert notification with location coordinates is sent to the Brazilian Institute of Environment so they can take action.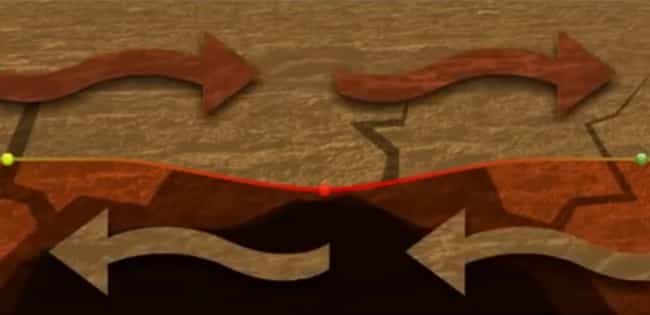 TenCate GeoDetect
Most of us can afford to take the earth beneath our feet for granted. But not so for geotechnical engineers, whose job is to shape soil to support embankments, dams, roads and other infrastructure. Their work is grounded in avoiding or minimizing the risk of landslides, sinkholes, and geologic processes that can slowly erode and deform earthen structures.
Traditionally, soil structures have been monitored with spot measurements — probes drilled or buried into the ground that can detect the movement of soil layers at a particular spot. But industrial textile manufacturer TenCate has a more flexible take on the process that literally blankets the dirt with sensors.
GeoDetect, the company's solution for soil monitoring, senses changes in the ground using a lattice of of fiber-optic cables woven into a mat of tough fabric. Large rolls of the stuff can be unfurled across a slope or laid down in a grid to cover a field or construction site. Heap some more dirt on top and the sensing layer becomes an integral part of the soil structure.
Over time, any deformation or temperature change in the landscape will cause the light passing through the optical fibers to deform or scatter in recognizable ways. Hooked to TenCate's wireless monitoring equipment, the sensors can detect and localize these shifts down to a specific square meter of ground. TenCate also provides software and data management services tailored for each site, which can provide real-time data and alerts.
TenCate GeoDetect has been used to monitor railways, dams and levees, earth-reinforced walls, and even landfills. Have a look at the video below to learn more.
We are in the early stages in the creation of an Internet of Things and the above examples provide just a glimpse into what is possible when you combine sensors, actuators, and networked intelligence.
In a report by GE on industrial applications for intelligent machines they say with efficiency gains for systems of just 1% could result in 15 year savings of:
$30 billion worth of jet fuel for the airline industry




$63 billion in global health care savings with more optimized treatments, patient flows, and equipment use in hospitals.




$66 billion savings in fuel consumption for the global gas-fired power plant fleet.
The #IoT is expected to also make impacts in government, education, finance and transportation. On the consumer side there are nearly endless combinations of applications. As an example, is there a reason why when a fire alarm goes off in your home it just beeps, instead of talking to your gas appliances to shut them off and making sure you wake up with an alert sent to your household phones?
When data is removed from siloed warehouses and is able to be identified and shared between products and services like it is within the current Internet architecture a true Internet of Things can emerge.
Interested in learning more?
Take a look at real world IoT use cases, products and applications.