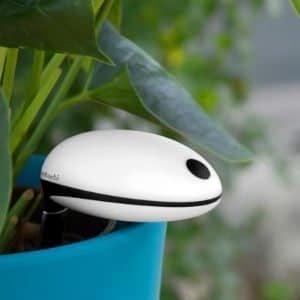 Wifi Plant Watering Sensor System
Find and compare Wifi and Bluetooth plant watering sensor systems. Set automatic timers and remotely monitor health using your Android or iOS phone.
The following Channel Guide will help you:
Determine the best system for your price and needs (DIY/Open Source, Indoor/Outdoor)
Get app reviews, and see if the sensors can work with your Android or iPhone or other smart home systems.
Complete Wifi Watering System
Looking for moisture sensors and automated water scheduling and control? These systems are a good place to start.
Edyn Garden Sensor Kit
Highlights
Tracks light, humidity, temperature, soil nutrition, and moisture

Integrates with solar powered valve to auto water
GreenIQ Controller
Highlights
Integrations with PlanLink, Parrot, Koubachi, Netatmo weather and TORO® Precision soil moisture sensor

6 irrigation zones Supports 24VAC valves

Integrates with Echo, IFTTT, Nest, Cresteon, Muzzley
PlantLink Lush
Highlights
Each Basestation can support up to 64 Link or Valves to meet your growing needs.

Scheduling and Valve Control

Plant specific algorithims and notifications
Flower Power
Highlights
Indoor / Outdoor use and database of 7000 plants
Smart Gardening Apps and Cloud Platforms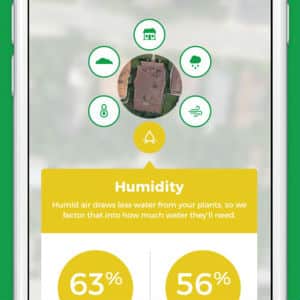 GRO (SCOTT'S)
"GRO – Grow Everything More Successfully With the First Connected Yard System."
DIY and Open Source Systems