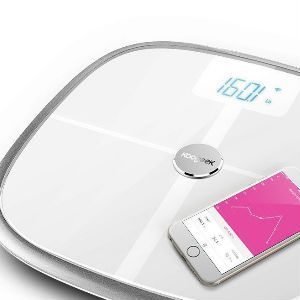 Bluetooth and Wifi Smart Bathroom Body Scales
Find and compare smart body scales, including consumer options and DIY projects. Quickly narrow your choices based on integrations, price and app reviews.
The bathroom scale has become an important data point in the trend toward consumer-level health and fitness tracking. Many wellness-focused tech companies now make scales that automatically share weight, BMI and other vital stats with mobile apps to give an improved picture of the user's overall health. And if the retail options don't measure up, you can easily make your own connected scale.
This Channel Guide will help you:
Determine which wireless connectivity type you will need (Bluetooth vs. Wi-Fi).
Explore DIY totorials and project examples using Arduino or Raspberry Pi.
Compare features between consumer body scales, including integrations with fitness trackers and other smart home hubs.
These smart scales measure not just weight and BMI, but heart rate, indoor air quality, and other health markers. Combine the data with other fitness-monitoring products or services like Fitbit or Apple's HealthKit to get a comprehensive view of your own wellbeing.​
Aria Wifi Scale
Highlights
WiFi Connectivity

Track weight, body mass index (BMI), lean mass & body fat percentage

Works with up to 8 users and integrates with Fitbit data
DIY & Open Source Smart Scales
Ready to hack your own smart scale using an Arduino or Raspberry Pi? Check out these projects and tutorials to get started building a DIY scale with wireless connectivity, and learn how to integrate the data with fitness-tracking apps.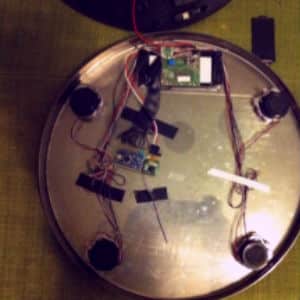 HOMY ARDUINO SCALE
By Dušan Stojković the project uses an off the shelf Ikea GRUNDTAL scale, an Arduino Pro Mini and RFM12B radio module.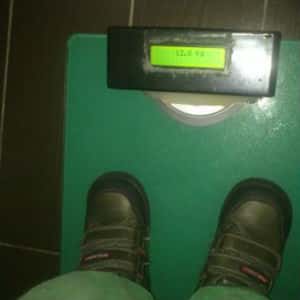 CASAINHO DIY SMART SCALE
By casainho this DIY scale uses a cheap digital bathroom scale: $20 an ARM LPC2103 microcontroller board: $15.6 and Bluetooth serial module:...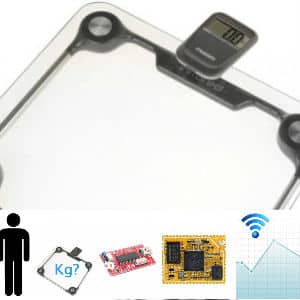 WIFI PYTHON DIY SCALE
By Saulius Lukse this scale uses a Maxim 29-66SH infrared bathroom scale an Carambola 2 WiFi Module along with JavaScript, SocketIO and Tornado (a...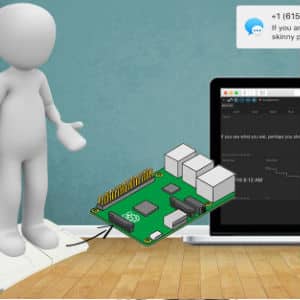 WIIBALANCE BOARD AND RASPBERRY PI SMART SCALE
Created by InitialState this project combines a Wii balance board, a Raspberry Pi, and an online data analytics platform...