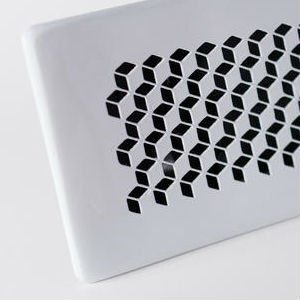 Filter and compare smart AC/HVAC devices that can be controlled and monitored via your smartphone.
Heating and cooling eats up a big slice of any building's energy consumption pie. By adding sensors and automation to HVAC systems and AC units, homeowners can significantly reduce their energy needs and save money — while also keeping the house at an optimal temperature. Options include smart vents that add room-by-room control to central air installations, wireless sensors that add intelligence and automation to wall or window AC units, and connected solutions for evaporative coolers, rooftop units, and more. The following Channel Guide will help you:
Find app reviews, and learn which products can work with your Android or iPhone or with an existing smart home system.
Filter down to your top choice based on pricing and device function — AC/heating, roof, crawl space, etc.
Determine which connectivity type you need for best coverage in your home (WiFi, Bluetooth or GSM cellular) and what kind of energy savings you can expect.
Smart Home HVAC Air Vents
HVAC systems typically offer a one-temperature-fits-all approach to heating and cooling: Air is piped throughout the building from centralized heating or cooling equipment, with vents that must be opened and closed by hand as the only means of controlling the temperature of each room. Smart vents allow these systems to operate much more dynamically. The vents use motion and proximity sensors to detect which rooms are in use, residents set room-by-room target temperatures, and motorized vents automatically open and close to redirect air as needed.
Flair Smart Vent
Highlights
2X Battery Capacity of all known competitors. Can optionally be wired.

Combination Smart Vent and Wireless Distributed Thermostat System

Works with Nest, Ecobee (including remote sensors), SmartThings and more.

Website
Keen Home Smart Vent
Highlights
Room-by-room Control (Typical house needs 4-8 smart vents) and auto-balancing mode

Integrations with Nest, SmartThings, Lowes Iris

Battery life: 2+ years and 802.15.4/ZigBee Comms
Smart Wifi AC Cooling Units
Many air conditioning units come with an infrared remote control, and that has opened the door to a number of products that can automatically adjust the AC settings to keep residents comfortable. These devices let users set optimal temperatures and other behaviors in a mobile app, use sensors to detect the current conditions in the room, and send infrared commands to change the temperature and fan speed or turn the AC unit on and off.​
Ambi Climate
Highlights
Auto adjusts AC for ideal temperature and energy savings

Works with any remote-controlled air conditioner, old or new (uses infrared)

WiFi or Ethernet Connectivity (Android and Apple support)
Commercial / Industry Solutions
Large residential buildings, offices and other spaces require additional complexity in their heating and cooling systems. Here are some solutions for automating and adding intelligence to HVAC and AC units at scale.
Articles
Investment and Acquisition Activity
Investment: