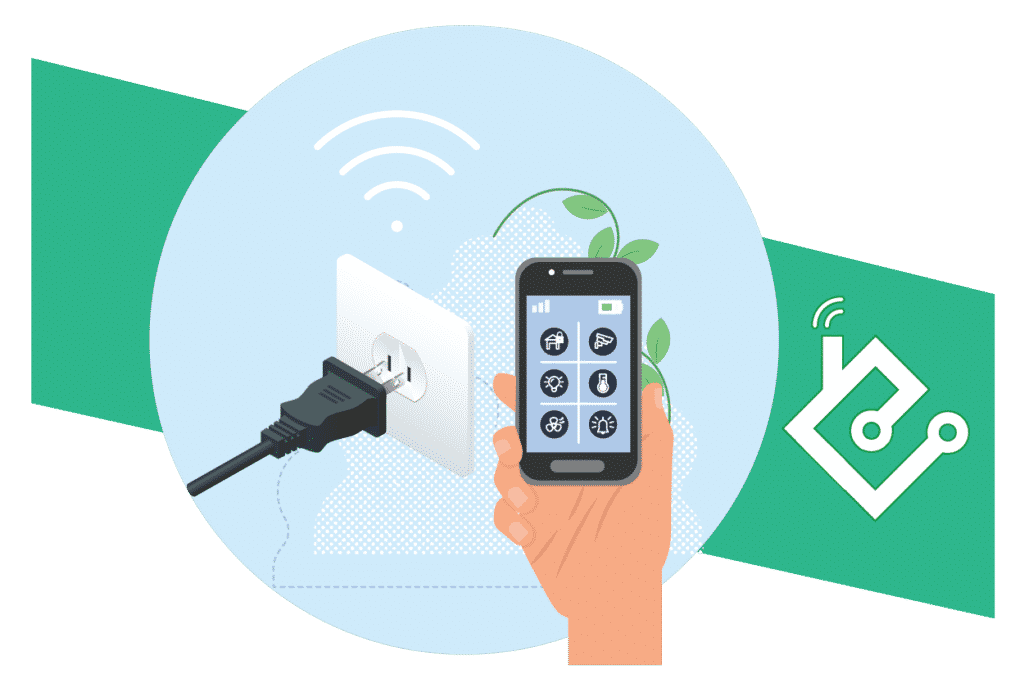 Best Smart WiFi Outlets and Plugs
Find and compare the right wireless power outlet for your home. Remotely control appliances, monitor usage and set timers from your Android or iPhone.

Could you live with a little more convenience? Do you leave all of your electrical devices on standby? Are you looking for ways of reducing your energy bills? Let's face it; who isn't? Smart WiFi outlets and plugs have been proven to be effective in reducing energy bills. And they make our lives a little easier. They add convenience to any appliance and keep unused appliances turned off reducing "standby" consumption. You'll be able to turn devices on and off remotely from anywhere with an Internet connection, set automation rules for intelligent home behavior that adapts to your own lifestyle and usage habits, and monitor power consumption in real time.
We're going to explore how smart WiFi outlets and plugs can transform your home; examining:
Determine which wireless type you need (WiFi, Bluetooth, etc)

What a smart plug or socket does

The money you could save on your energy bills

The most affordable smart sockets available right now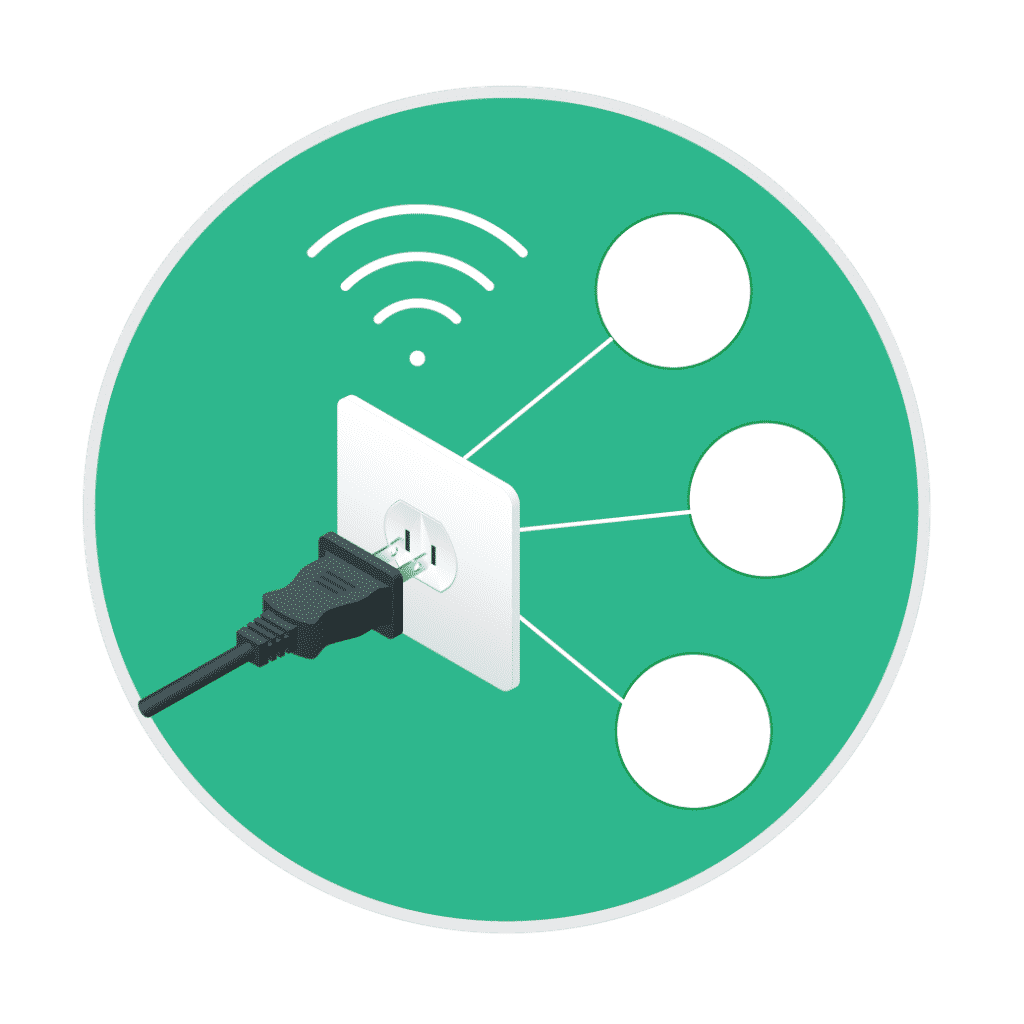 Control from anywhere

Once plugged in and connected to your Wifi network (Bluetooth versions will only let you control them when you are next to them) you can remotely turn on and off or modify the schedule of whatever you have the outlet attached to.

Set Schedules

Would you like to control your air conditioner to turn on only when you are headed home, turn the crock pot on at just the right time or set a dynamic schedule for your lights while you are away on vacation to mimic your normal routine?

Voice Controls

Use Siri, Alexa or Google Home to control any of the smart plug devices.
Smart plugs can be one of the most affordable devices you can add to a smart home with some of the cheaper versions selling for as low as $7.99
Budget Options ($7-10 per plug)

Expect these to be Chinese made products with less polished instructions and packaging.

Average Price ($18-$29)

On average if you went to a brick and mortar store expect to spend between $18-$29 per plug.

Packages

Package of outlets are something to keep in mind and can offer a nice savings. These typically come in 2 and 4 plugs in each package.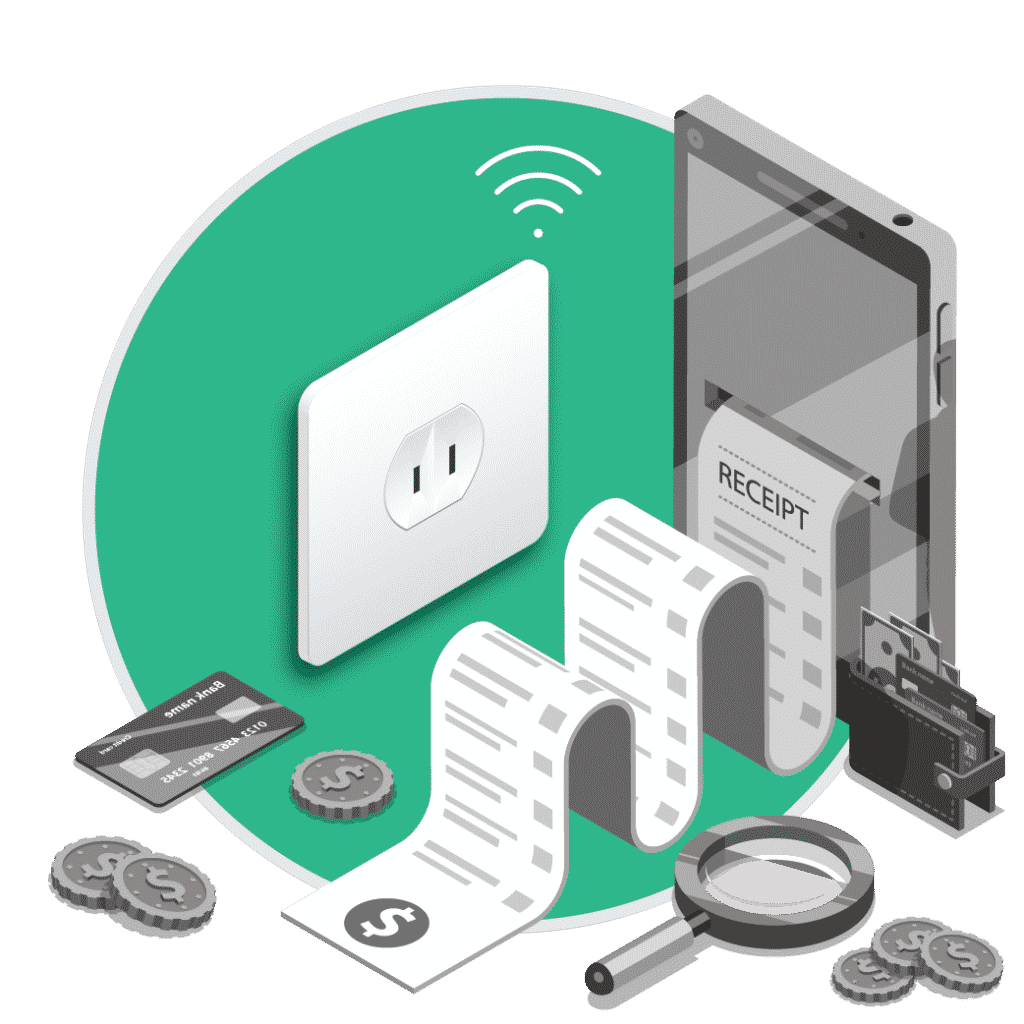 Monitor energy consumption

A feature offered on some smart plugs is the ability to monitor and view the energy consumption of the appliance you are plugged into. This is helpful to see unusual activity and also give you better insight on where you are using your electricity.
Voltage Requirements

An important safety item to look out for is to check your plug can handle the max load of the device you are plugging into. Below is a conversion table for your reference. For example Water heaters, ovens, air conditioners are often 240v.
| | | | | | |
| --- | --- | --- | --- | --- | --- |
| Refrigerator | 100 | ÷ | 120 | = | .83 |
| Washing Machine | 325 | ÷ | 120 | = | 2.70 |
| DVD Player | 40 | ÷ | 120 | = | .33 |
| Air Conditioner | 3500 | ÷ | 230 | = | 15.2 |
Mulitple User Control

If you need to share control of the device with other people in your family or in the home, some smart outlet apps allow you to do this easier than others.
How do the best smart plugs compare?
Model
Best for Alexa integration
Kasa Smart WiFi Plug



Max voltage
Certified to switch up to 15A


The table above provides a few of the most important qualities for the top smart plugs on the market. However, in order to make an informed purchase, you must know how well these products perform. Additionally, it is important to understand any potential shortcomings with each brand.
Let's take a closer look at the pros and cons of the top smart plugs in a few select feature categories:
Ankuoo NEO PRO Wi-Fi Smart Switch
Highlights
Countdown / Anti-theft / Schedule Timer

Electrical rating: 120V/15A/60Hz/1800W
When else might I use a smart plug?
You can convert your existing home into a smart home easily with smart plug and outlet technology.
There are many applications for smart plugs and outlets:
You can set the coffee maker to prepare your morning coffee from bed
You could ask Alexa to switch the heating on
You could ask your HomePod to switch the lamp on in the hallway so that you don't need to wander downstairs in the dark
You could make sure that you did switch the iron off from the office.
What type of infrastructure do I need?
If you're visiting this page online at home, you probably already have most of the required equipment for a WiFi plug or outlet to work. Bluetooth plugs work basically the same but you will not be able to control the device if you are away from your home.
Some brands require a specific hub that controls everything but most are Plug and Play.
The simplest of the WiFi plugs work by:
Plugging the smart plug into an electrical socket
Downloading the plug's associated app onto your smartphone or tablet
Connecting your app to the smart plug
Connecting an electrical appliance to the plug
Controlling your electrical device from anywhere that has an internet connection (including cellular).
So it just switches things on and off?
On/Off and Schedules (timed, calendar, etc) are the most common types of control.
Some plugs support services like IFTTT or can be integrated into larger smart home systems using a hub like Wink or SmartThings.
In this case, the controller app offers far greater functionality than just a simple on or off command.
IFTTT scenes for example can interconnect everything that's attached to your smart plug network: your lighting, the coffee maker, washing machine, your fishtank filter, etc.
And you can use variables to control them, such as:
IF the temperature in the house is x, THEN switch on the smart plug that controls the electric heater.
IF the time is 8 am, THEN switch on the kettle.
The possibilities are endless; all controlled via the app.
Can they help you save energy?
Smart plugs help you monitor your energy consumption.
Your smart plug app isn't just an elaborate remote control; it can also report on how much energy it draws.
Some smart plugs will send you an alert if the connected electrical device suddenly begins to draw more energy than usual.
Slay the vampires!
Let's face it: very few of us unplug our devices when they're not in use.
But these appliances are likely to be drawing power; even if they're switched off.
Consider how many electrical devices you have around the home? They're "vampire drawing" your energy.
Smart plugs have been designed to negate this problem because they report consumption; helping you save lots of money over the year.
Doesn't a sm

art plug use energy?
Smart plugs can help you save energy, but they do draw a small amount of power when they're in standby mode. It's only around 1 Watt, however, so it's unlikely to affect your energy bills considerably.
However, if you make use of smart plugs correctly, you can reduce your overall energy consumption by up to 4.58%. $120 Per year
Possible savings in reducing phantom power usage according to the Department of Energy
In January 2012, the APS Working Group produced the NEEP APS Deemed Savings Methodology which illustrates the average annual energy and financial savings for a typical household. For a typical household, using one smart power strip for entertainment purposes and one for home office purposes would result in an estimated savings for 106.1 kWh (75.1 kWh home entertainments and 31 kWh home office) per year.
- Source 
Demand savings range: 0.5 –1.0 kW per customer
- ClearResults
View our full green smart home overview here.
Protocol-Specific Smart Plugs
These smart plugs are specific to a single company's smart-home ecosystem or wireless protocol. They're not as flexible as standalone options, but they do offer easy integration if you're willing to invest (or have already invested) in a unified smart-home solution. Most of these are Z-wave compatible and will work with popular smart home hubs on the market like SmartThings, Wink, etc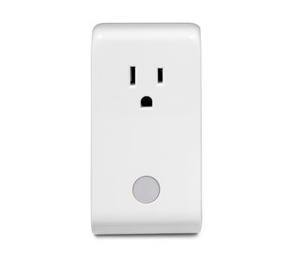 IRIS SMART PLUG
Lowes Iris $25 110 Volts Smart Plug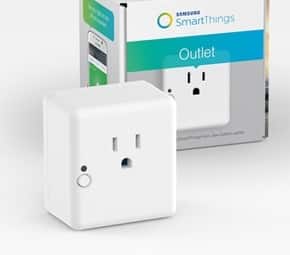 SAMSUNG SMARTTHINGS OUTLET
Samsung SmartThings Outlet "allows you to control lights, electronics, and small appliances from anywhere. You can also set things to...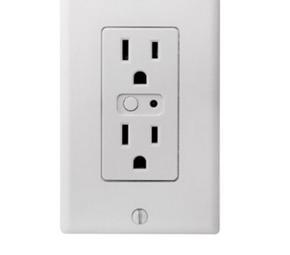 GOCONTROL WO15Z-1 (Z-WAVE)
$32 - "The WO15Z-1 Single Wall Outlet is wired in place of a standard duplex receptacle.This WO15Z-1 Outlet integrates with other Nortek Security...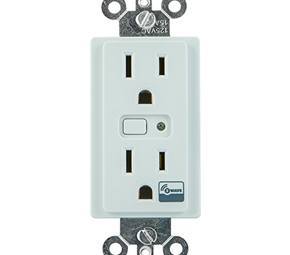 GE WIRELESS (Z-WAVE)
$38 - "The receptacle replaces your current electrical outlet, uses your existing wiring and provides a Z-Wave enabled outlet for the lamp or...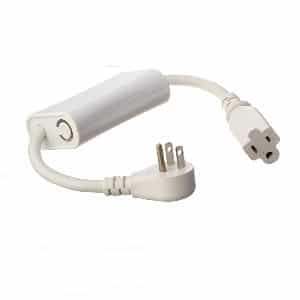 AEON LABS SMART ENERGY SWITCH
A popular option with 523 reviews and a 4.5 star rating. This Z-wave enabled switch includes a built-in meter to monitor energy consumption.
DIY & Open-Source Smart Plugs
If the amateur electrician in you rebels at the thought of a pre-made smart outlet, try building your own. Low-cost hardware like Aurduino and Raspberry Pi can get the job done for about the same cost as retail products, but with the freedom to design for your own needs. Here are a few projects that will walk you through the process.
Instructable by flashular "This project enables your Arduino to control real-world 120 Volt electrical appliances you have in your...
Multi-Plug Smart Power Strips
When one smart outlet just isn't enough, reach for one of these smart power strips. With options to control and monitor each plug separately, they're a great way to manage clusters of appliances such as a home theater setup.
"With the LockState Connect Wi-Fi Multi-Outlet Power Strip, you're able to monitor and control up to 4 outlets from anywhere in the world. Turn...
The Revogi smart power strip uses your home Wi-Fi to connect to your phone or tablet. The Revogi home app can control any of the 6 sockets...
Wi-Fi-enabled 7 outlets total. 5 schedulable and 2 always on, plus 2 USB charge ports.
These outlets replace your entire outlet (versus the plugs listed above that are plugged into your existing wall connection) and provide a much more integrated look than the plug options.
iDevices Wall Outlet
Highlights
Works well with Siri, Alexa and Google Assistant

Tamper resistant design and independent (2) outlet controls.

Energy Monitoring and custom night colors.
In order to use a smart plug outdoors you will need to have some additional waterproofing and durability requirements.
Outdoor smart plugs are a great fit to control your Christmas or patio lights, your outdoor pond, or Halloween decorations.
Coverage
Additional Resources:
Conor Klein's Outlet Regulator that spits itself out of the wall when it's done charging the gadget you've plugged in