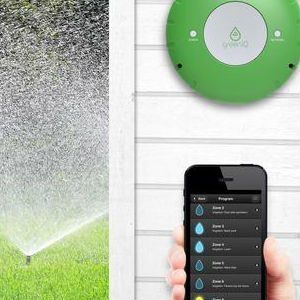 Top Smart Irrigation Sprinkler Controllers
Compare the top smart sprinkler systems for your lawn and garden. Decrease water use and remotely monitor and control zones from your Android or iOS phone using Wifi or Ethernet Connectivity.
Smart sprinklers and irrigation controllers can simplify home lawn and garden care, and reduce water consumption. Instead of fixed timers, these systems draw on data from sensors, weather forecasts and plant-care databases to determine watering needs and deliver just enough moisture at just the right time. Lower your water bill, and check up on your plants from anywhere in the world using mobile and web apps. The following Channel Guide will help you:
Determine which connectivity type you need (WiFi or GSM Cellular)
Get app reviews, and see if the box integrates with your other smart home system.
Filter based on number of available zones and integration with smart moisture sensors.
Orbit B-Hyve
Highlights
Live weather feed and auto-adjusting capabilities

WiFi Connectivity

Complete control at the timer (Even without Wifi)

Website
Rachio Smart Sprinkler Controller 2nd Gen
Highlights
Auto weather adjustments

WiFi Connectivity (Works with Echo, Nest, Wink, others)

Get alerts when schedule changes..
| | | | |
| --- | --- | --- | --- |
| | Best controller to use with Homekit | No well reviewed controllers support Apple's Homekit at the moment | |
| | Best controller to use with Alexa* | Rachio $149 | Orbit B-Hyve $111 |
| | Best controller for use with SmartThings | Rachio | Spruce |
| | Smart controller with top rated Itunes / iOS app: | GreenIQ | Itunes App (4/5) |
| | Smart controller with top rated Android / Google Play app | Rachio | Android App (4.2/5 with 542 Reviews) |
| | Cheapest smart controller with good reviews: | Orbit B-Hyve $111 (4.5/5 with 794 Reviews) | |
By Publication for best overall and Editors Choice:
Off-the-Shelf Sprinklers & Irrigation Controllers
Aifro WaterEco
Highlights
7-inch full color screen

16 Zone Support (Expandable to 52)

Built-in temperature sensor and optional rain sensor support
Smart Soil Sensors & Accessories
Open Source & DIY Sensors
Soil Cell - Uses 3G Particle Electron (Cost $135)
Commercial Smart Irrigation Controllers
Property managers and farmers with more land to cover may be interested in these larger-scale smart irrigation systems.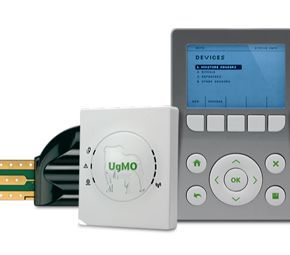 UGMO UG1000
"The UgMO UG1000 System, powered by Senlink, becomes your outdoor water manager by controlling the irrigation system and monitoring groundwater....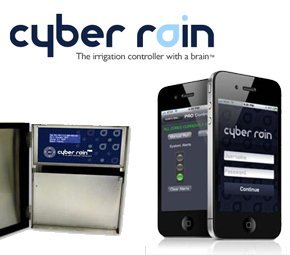 CYBER-RAIN LONG RANGE CONTROLLER
"Cyber-Rain Long Range Pro Controller with Cloud Technology is perfect for light commerical settings. It uses the power of the internet to...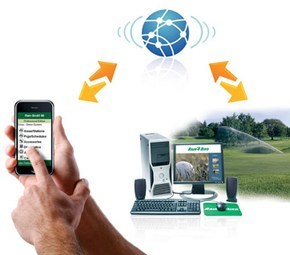 RAIN BIRD MI SERIES
"Rain Bird MI Series Mobile Controllers are designed to work on a standard cell phone with Internet connectivity and offer far more remote options...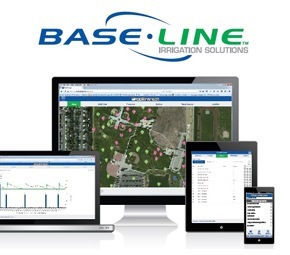 BASELINE BASEMANAGER AND APP
"With BaseManager you can manage any number of BaseStation 3200 and BaseStation 1000 controllers from a single web interface. The map-based...
DIY & Open-Source Sprinklers & Irrigation Controllers
If you prefer to get your hands dirty, try building a home-grown smart irrigation system. Here are a few projects that will walk you through the process.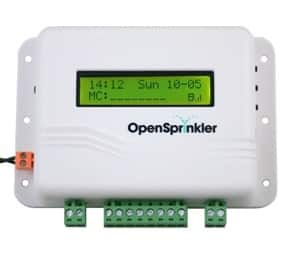 OPEN SPRINKLER
$155 - "OpenSprinkler will improve your lawn, garden, or farm irrigation. Create custom programs and use our automatic weather-driven algorithms....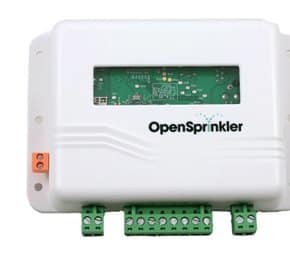 OPENSPRINKLER PI
$78 - "OpenSprinkler Pi (OSPi) Plus is an extension board for Raspberry Pi (RPi) 1 Model A+ / B+ or RPi 2 (does not work with RPi 1 Model A or B)....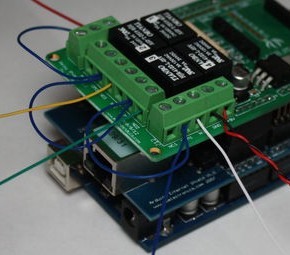 ARDUINO SPRINKLER SYSTEM + WEB CONTROL
Instructable by nicoo "A smart sprinkler system for the rest of us... No soldering involved ! Just pile up a couple of shields on top of an...
Additional
Apps
SprinklerAce "controls your EtherRain, OpenSprinkler, and IrrigationCaddy web-enabled sprinkler controllers. Use your iPhone or iPad to remotely start and stop zones/stations on any number of controllers, from indoors or outdoors. Ideal for trouble-shooting irrigation system problems."
Articles:
Looking to just monitor a single plant? Visit our round-up of wireless plant monitoring solutions here.