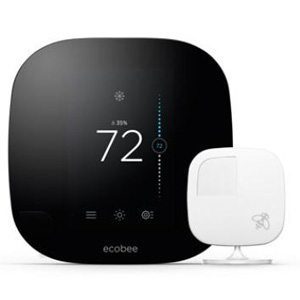 Find and compare the right Wifi enabled thermostat for your home. Remotely manage your home's temperature and energy usage from your Android or iPhone.
So you have decided you want to remotely manage your heating and cooling and save $$ and resources while you are at it? This new generation of thermostats does this and other features including:
Geofencing; to adjust the temperature based on who is home at any given moment
Energy reports; to give you tabs on your monthly usage
Remote sensors and integration with smart vents for more granular control
Below is a 4 step process to outfitting your home with smart thermostat control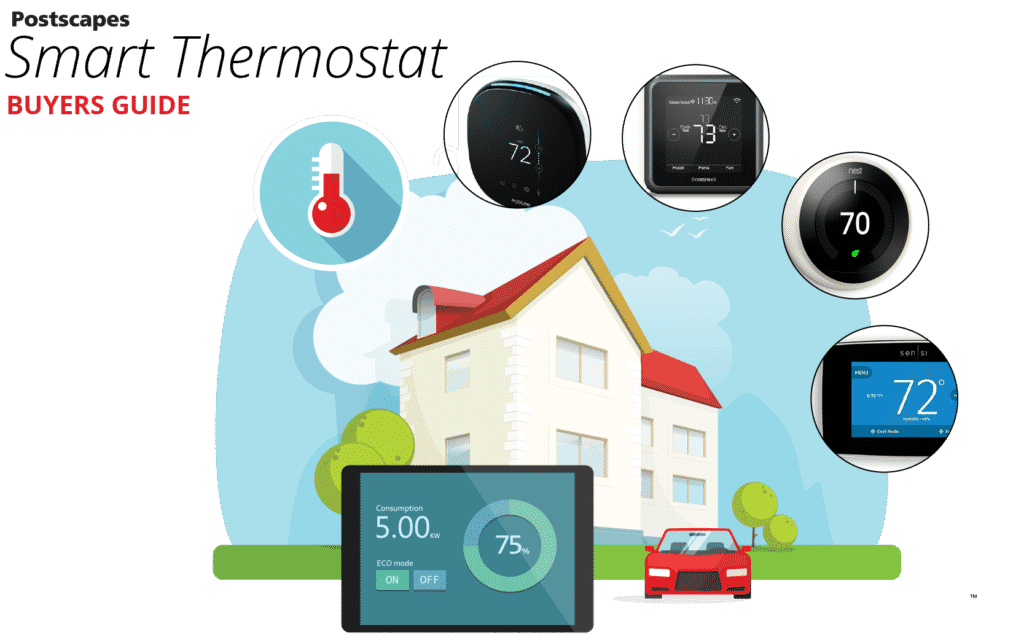 Step 1) Check your home's wiring:
Unfortunately there is a large variation in the types of wiring and heating/cooling systems that your current thermostat ties into and its important first step in picking a compatible thermostat for your home.
Here is a visual of a real-world setup and their corresponding industry standard wiring codes: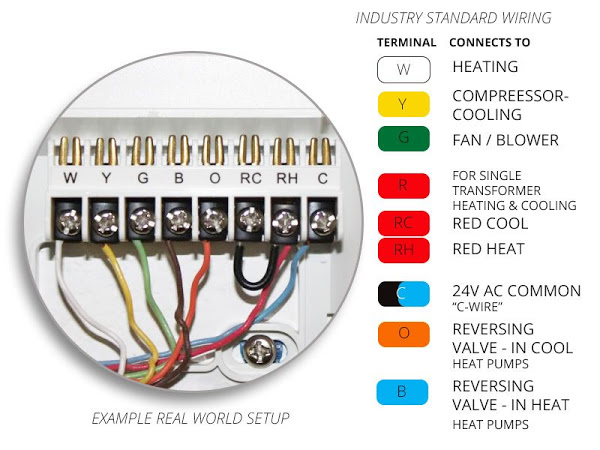 The main question you need to answer before choosing your perfect smart thermostat is.
Do you have an available C-Wire?
What is a C-Wire?
A "common wire" is basically a wire that supplies continuous electricity to your thermostat. Smart thermostats drain more power than older "dumb thermostats" with their touch screens and wireless connectivity.
Several smart thermostat models don't require a C wire, and instead draw their power directly from other wires when the A/C or furnace is operating (or will turn it on themselves for short bursts to charge). Many HVAC professionals refer to this practice as "power stealing." and can have strange side effects for some users equipment.
Since a C Wire can supply power more predictably and safer for your HVAC system it is best for long-term results to have one.
How to find out if you have a C-wire:
Option 1) Pull off the cover of your existing thermostat and look.
- Look for a terminal labeled "C"
- Note sometimes it is necessary to pull off the entire plate as wires are sometimes "stuffed" behind the plate when not in use.
Option 2) Open up your furnace
- Disable the power to your furnace and open the cover to see the electrical setup
Step 2) Pick a smart thermostat out that will work
So you have a C-wire?
- Lucky you, all of the available thermostats in this guide should work for you.
Don't have a C-Wire?
- Scroll down to the bottom of the page where we list the best available options for you.
Step 3) Decide if you want to do the installation?
The smart thermostats listed below are all DIY installation friendly. That being said if you are not comfortable turning off the main breaker in your house please hire an electrician to do the install.
A typical installation can be see in the video embedded below:
Step 4) Installation
Outside running into any unknowns installation of a smart thermostat is quick requiring only a few simple tools.
Flat Edge Screwdriver
#2 Phillips Screwdriver
Your home Wi-Fi Password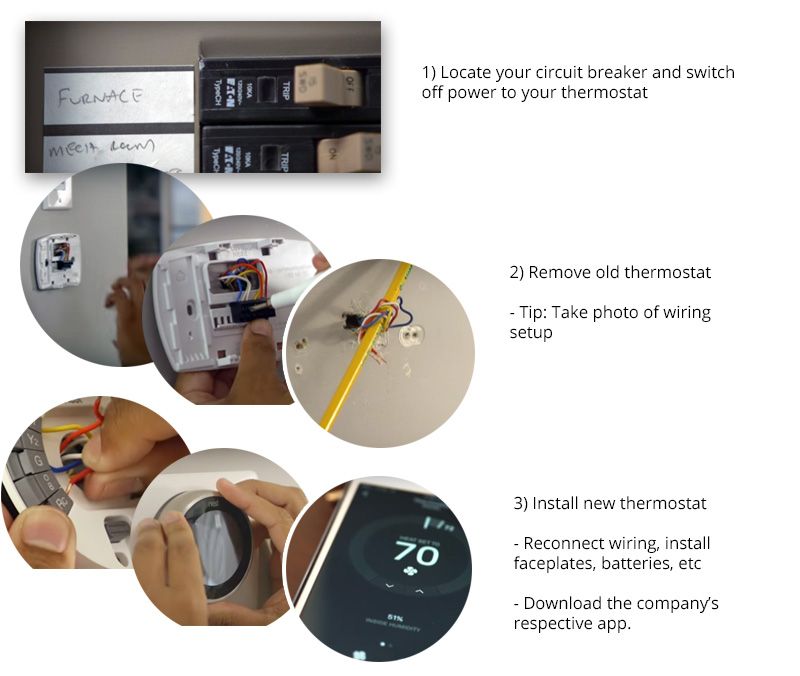 Editors' Choice: Best Overall
We think this model has the best combination of price, integrations with other smart home devices and ease of use.
ecobee Smart Si
Highlights
Integrates with Alexa, IFTTT, SmartThings
Editors' Choice: Budget Offering
The Honeywell Lyric T5 strikes a good balance between price, looks and integrations. Taking our top pick.
Lyric T5
Highlights
Touchscreen

Support for Homekit and Alexa/Echo

Uses geofencing technology via their smartphone app to decrease energy usage when you are not at home.
Here are side by side spec comparison of the top rated models.
Don't have a C-Wire?
- Option A)There are several models that don't require this to fully work like the Ecobee (Using additional add-on) and Sensi. Please use our filtering option to narrow down these options.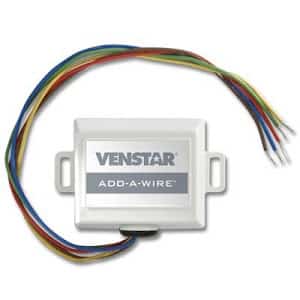 Add-a-wire
- Option B) If you have a 4 or 5 wires available you can use this "Add-a-wire" from $25 from Amazon to complete the project.

- Option C) Run a new C-Wire setup. Generally this should be done by a pro, but if you are comfortable you can snag 50 feet of color-coded thermostat wiring from Amazon for $17 bucks and get pulling.
Side by side Comparisons