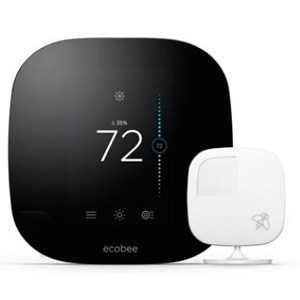 A deep dive into what has changed in the latest generation of ecobee wifi thermostat product line.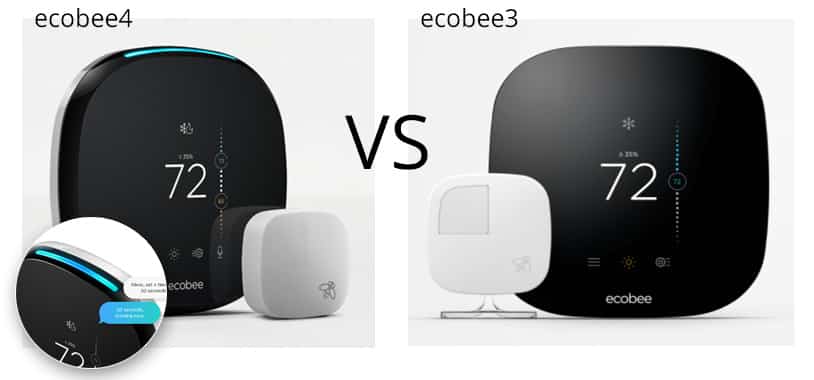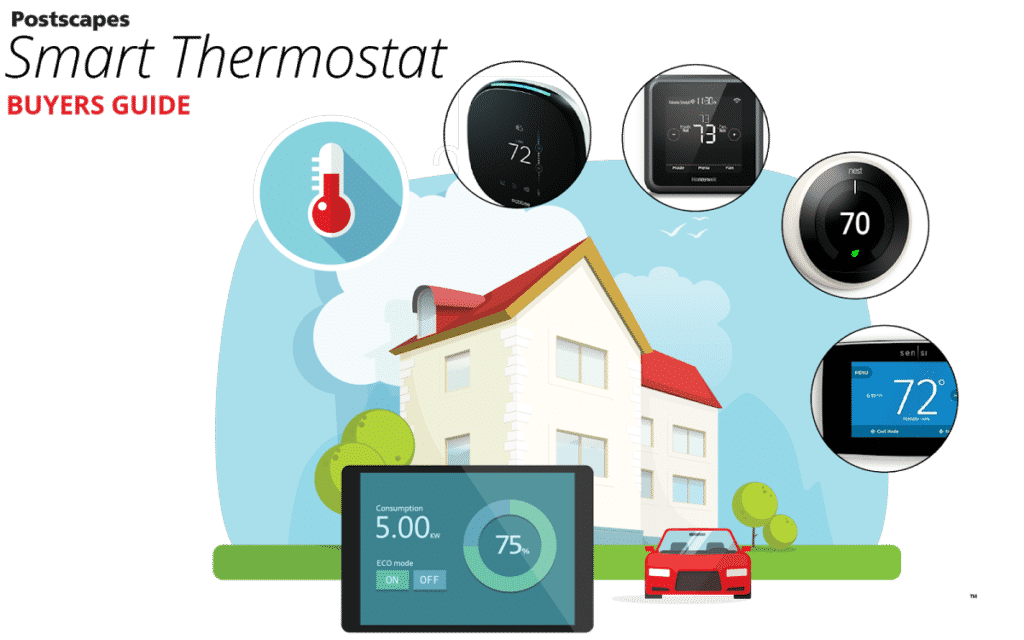 Taking on the early leading smart thermostat in Nest and the Google powerhouse is not a laughing matter.
The Ecobee product line has managed to do that quite well and is now on their 4th generation of their top selling smart home line.
Below we dig into Ecobee4, how it is better than previous versions and if it is worth upgrading or picking up for the first time to add to your IoT Smart Home system.
An overview of the 4th generation Ecobee smart thermostat product line.
ecobee4
Highlights
Built-in Alexa Voice Service built in, so you can ask your ecobee to set a timer, read you the news, adjust the temperature, and more.

Comes packaged with a temperature and humidity sensor you can place in your home.
How does this 4th generation product line stack up with the previous Ecobee3?
The primary differences between Ecobee4 and previous generations
Ecobee4 acts as a standalone Alexa voice device;
- So basically if you don't have an Echo yet, this can be a substitute, using far-field voice technology you can ask your Ecobee 4 the same questions as you would an Echo. (ie: "Alexa play my Jazz Spotify station')
- Ecobee3 and Ecobee3 Lite both offer the more limited Amazon Alexa integration. Basically this will let you interact with your Ecobee via your Alexa enabled devices via its Alexa skill set. (Ie: "Alexa, set Downstairs temperature to 72.")
Additional Accessory Support
- The Ecobee4 now supports humidifier add-on to adjust this automatically, as well as Ventilators ( HRV or ERV)
Updated design. The new version is about 1/2" thicker, a new LED strip at the top to signal Alexa usage and voice understanding, and finally a new remote sensors and Power Extender Kit update for those without a C-wire hook-up (Please visit our Smart Thermostat Page for instructions on checking your home setup for C Wires).
Price: As of time of publishing this article the price difference between the Ecobee3 and Ecobee4 was $65.
What is the same?
Almost everything else is the same including;
Support for stand-alone remote room temperature sensors, and support for local weather forecasts
Both models have 3.5" touch-screen displays
Same set of partnerships with other smart home devices and providers (Homekit, SmartThings, Wink, etc)
Loading...
Conclusions?
Overall outside of the full integration with Alexa the device is not that much different than its predecessors.
If you have not yet jumped on board with an Amazon Echo or Dot, than the Ecobee4 might be worth the upgrade. Otherwise the Ecobee3 version should suit you just fine.
If you would like to see how the Ecobee4 stacks up to other top of the line devices like Nest or more budget options. Visit our IoT Thermostat Guide.