Battle of the top rated smart thermostats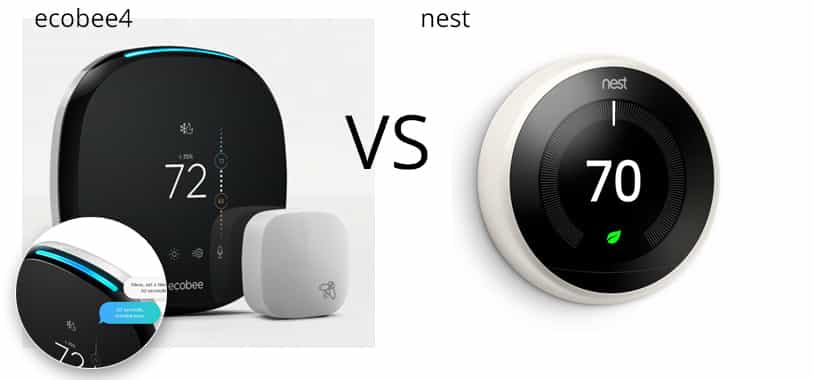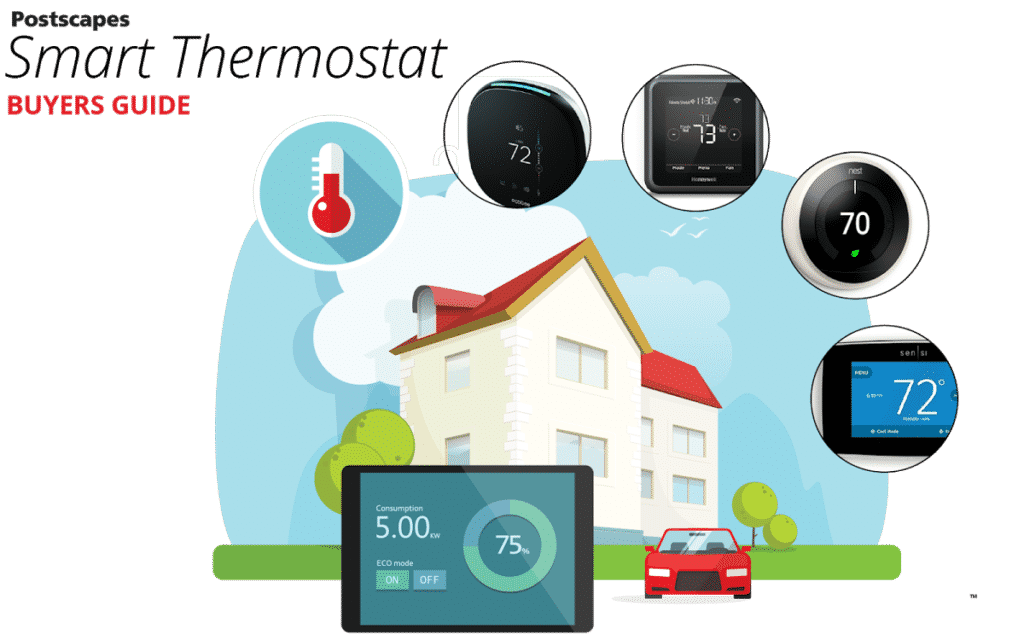 So you are looking for the best smart thermostat for your money?
These two models have consistently come out on top in terms of both customer ratings and the number of features that have on-board. So how do you choose?
Below we compare the two models head-to-head to see who should be crowned the winner and added to your smart home device collection.
A quick overview of the two models and their current ratings and pricing.
A side-by side table of the specs of the two devices.
Main Differences:
| Product | Homekit Support? | Alexa Integration? | Remote Sensor Support? | Energy Reports | Stated Energy Savings | Geofencing |
| --- | --- | --- | --- | --- | --- | --- |
| Nest (3rd Generation) | No | Yes | No | Yes | "10% to 12% on heating bills and 15% on cooling bills" - Whitepaper | Yes |
| Ecobee4 | Yes | Full Replacement for an Echo | Comes with 1 (2 additional for $79) | Yes | "an average of 23%* in heating and cooling costs each year" - Calculations | Yes |
C Wire Support:
Nest C Wire overview:
Ecobee:
- Installation without a C Wire
Verdict
Overall you can't really go wrong with either of these devices. Our suggestion on how to decide:
Choose ecobee4 if:
Homekit support is important to you
You don't already have an Amazon Echo device (Its full Amazon Alexa integration gets you this for free)
You have wide range of temperatures in your house and would like to use the ecobee4 remote sensors to offer more fine grain control throughout your house
Choose the Nest (3rd generation) if:
You use Google services heavily. Since Nest is now expanding into other devices (Video security cameras, smoke alarms and their Google Home hub) expect the Nest to be tightly integrated into these devices and services moving forward.
Now that you have made your choice, you can get prepared for your incoming shipment using the following instructions;
Step 1) Check your home's wiring:
Unfortunately there is a large variation in the types of wiring and heating/cooling systems that your current thermostat ties into and its important first step in picking a compatible thermostat for your home.
Here is a visual of a real-world setup and their corresponding industry standard wiring codes: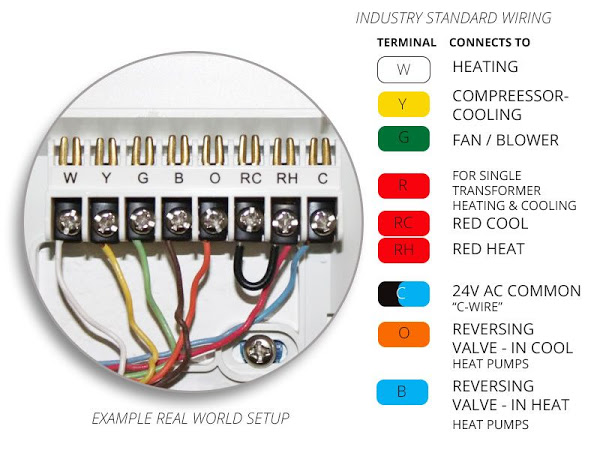 The main question you need to answer before choosing your perfect smart thermostat is.
Do you have an available C-Wire?
What is a C-Wire?
A "common wire" is basically a wire that supplies continuous electricity to your thermostat. Smart thermostats drain more power than older "dumb thermostats" with their touch screens and wireless connectivity.
Several smart thermostat models don't require a C wire, and instead draw their power directly from other wires when the A/C or furnace is operating (or will turn it on themselves for short bursts to charge). Many HVAC professionals refer to this practice as "power stealing." and can have strange side effects for some users equipment.
Since a C Wire can supply power more predictably and safer for your HVAC system it is best for long-term results to have one.
How to find out if you have a C-wire:
Option 1) Pull off the cover of your existing thermostat and look.
- Look for a terminal labeled "C"
- Note sometimes it is necessary to pull off the entire plate as wires are sometimes "stuffed" behind the plate when not in use.
Option 2) Open up your furnace
- Disable the power to your furnace and open the cover to see the electrical setup
Step 2) Decide if you want to do the installation?
The smart thermostats listed below are all DIY installation friendly. That being said if you are not comfortable turning off the main breaker in your house please hire an electrician to do the install.
A typical installation can be see in the video embedded below:
Step 3) Installation
Even though installing a thermostat might seem intimidating at first, it really requires only a few simple tools and can take as short as 15 minutes to complete in ideal scenarios.
Flat Edge Screwdriver
#2 Phillips Screwdriver
Your home Wi-Fi Password